Popular Chinese NEVs slide in value as share prices tumble
Share - WeChat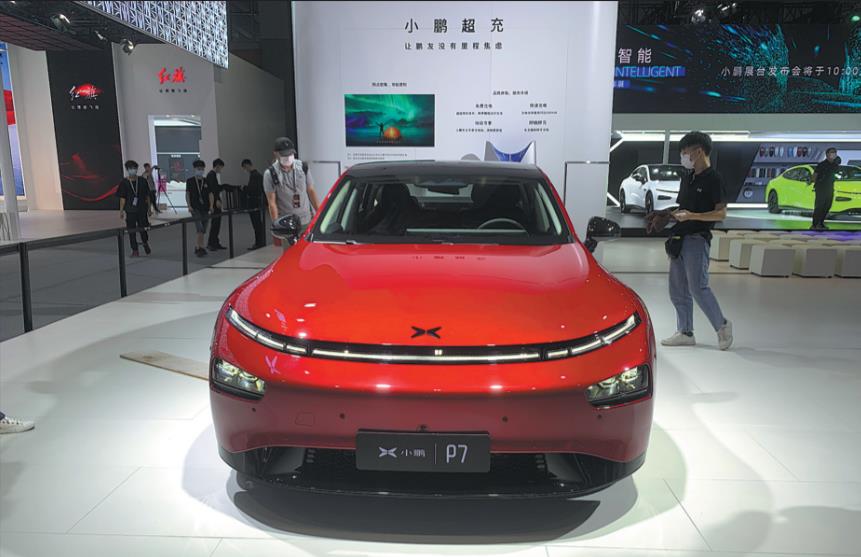 Over valuation in Nio, Xpeng and Li Auto leave startups more susceptible to market volatility, fluctuations
Chinese electric vehicle makers Nio, Xpeng and Li Auto have experienced sharp declines in market value in the past few weeks, as investor confidence wavers on multiple factors, from the fact these shares have been bid up in recent months and are currently overvalued, to fears over a rise in interest rates in the United States.
The share prices of the three NEV makers have been sliding since Feb 9 and have shed more than $30 billion in value, according to a report by Securities Daily on Wednesday.
Nio's share price fell from $62.84 on Feb 9 to $54.43 on Feb 18. As of Friday, its shares continued to drop to $45.78, down 27.15 percent from the beginning of the month.
Xpeng's share price fell from $48.75 on Feb 9 to $40.88 on Feb 19, and then to $34.11 on Friday.
Though Li Auto's shares have been steadier compared with Nio and Xpeng, they still have shown a clear downward trend in the past two weeks.
Its share price dropped from $31.87 on Feb 9 to $25.37 on Friday, a decline of 20.4 percent.
Industry leader Tesla, whose success the Chinese NEV startups are trying to replicate, which in turn has led investors to pile in, massively increasing their market valuations, has also had its share price tumble in recent weeks.
Investor over-enthusiasm occurs in many innovative and cutting edge industries making their markets particularly volatile.
"Similar to many innovative industries, NEVs have had an outbreak period, growth period and trough period. There will be fluctuations, but in the long run, if the industry is promising enough, it's worth being engaged with," said Gu Hongdi, associate director and president of Xpeng, who previously served as chairman of global investment bank JPMorgan's Asia Pacific arm.
Gu added that when he joined the startup three years ago, he could not have imagined how much the company's market value would become and what the ups and downs would be.
But he said he firmly believes that the NEV revolution will take place, Securities Daily reported.
His words were echoed by Lin Shi, a financial columnist, who said: "The development direction of NEVs is clear, but the development process is tortuous. The industry is estimated to have changes, and the short-term opportunities and risks are highlighted."
With the NEV market in its early stages, most listed companies in the relevant industrial chain have experienced large increases in their valuations, according to Lin, adding many funds have profit-taking demand, so the trend of value regression is obvious in the short term.
As for the view that the capital market is to squeeze out the bubble in the NEV market, some agencies have reassured there is little need for worry, saying it is just short-term fluctuations.