China's digital yuan set to join the international arena
Share - WeChat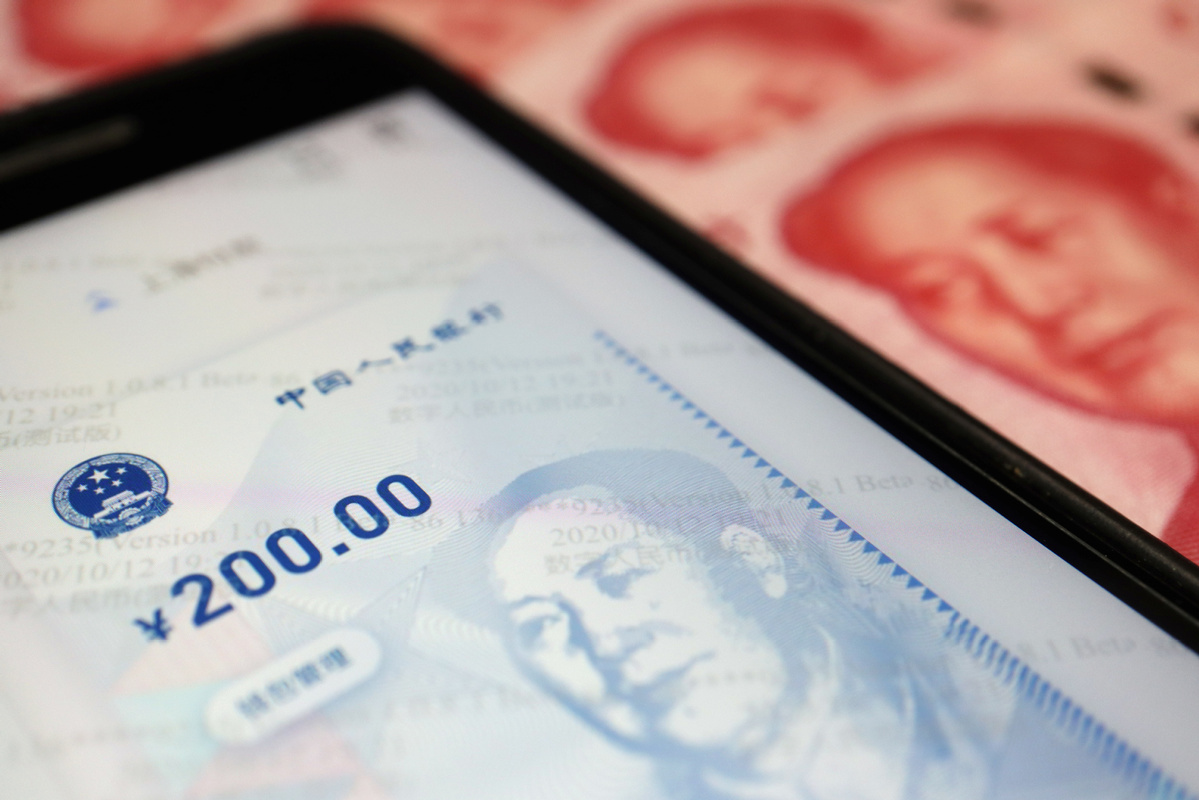 As bitcoin reaches new astronomical heights and novel newcomers such as dogecoin turn ordinary people into millionaires overnight, China's own internal digital currency development is now also set to influence how the world uses online payments.
The digital yuan has sparked much interest among economists, promising to integrate cashless convenience into people's lives. China is at the forefront of nations developing this concept, which is called a Central Bank Digital Currency (CBDC).The digital currency is supported by yuan reserves held by the central bank in China, and is something which has been in the works for around 5 years. The rest of the world would be wise to invest into similar initiatives, given the promised benefits of digital currencies compared to traditional paper and coin.
The new digital yuan will differ slightly from existing cryptocurrencies, being a centralized form of payment. It will not be able to be exploited by criminals, who currently have no restrictions stopping them from using anonymous cryptocurrencies to commit crimes such as the purchase of drugs or weapons on the darknet. The new digital currency will also help China's unbanked population integrate into a mainstream economy, where a cashless society will be able to function efficiently in sync with a booming e-commerce industry.
The innovation will also allow the government to better track how money flows through the economy, and be able to calibrate national economic planning decisions more accurately based on fast flowing data. China has essentially skipped Europe and United States' two decade-long obsession with credit card chip and pin technology, jumping straight in to become the earliest society in the world to entirely adopt contactless phone payments and QR codes. The adoption of the digital yuan is likely to be picked up by an eager society in which, according to Statista, more than 57 percent of people own smartphones.
Big tech companies operating domestically are also working in tandem with authorities in a bid to make this happen, and the industry has much to gain in aiding this futuristic new infrastructure. Giants such as Tencent, Wechat and Alibaba are all conglomerates that offer services and products which would greatly benefit from an increased adoption of convenient economic payments.
The advent of China's economy as one of the world's most important growth drivers means that it could help make the renminbi achieve international reserve status. Having a centralized digital yuan can further cement this reality.
Many have lost faith in the US dollar since the 2008 financial crisis, with worries of volatility manifesting even more as we look toward a post-COVID-19 world. Globally, bankers and traders alike are increasingly looking toward alternatives to the greenback for use in international trade.
Currently the US dollar is used as the medium for nearly 90 percent of international transactions. Many countries, especially in central America, operate internally exclusively with the dollar.
The renminbi now accounts for just 4 percent, but as China's commercial influence grows this will change. The digitalization of this currency will add to the popularity of the yuan, especially if Chinese communities outside of China adopt it too. The yuan would then start to morph into an international symbol of stability.
Barry He is a London-based columnist for China Daily.