New autonomous driving entrant Haomo raises millions of yuan
Share - WeChat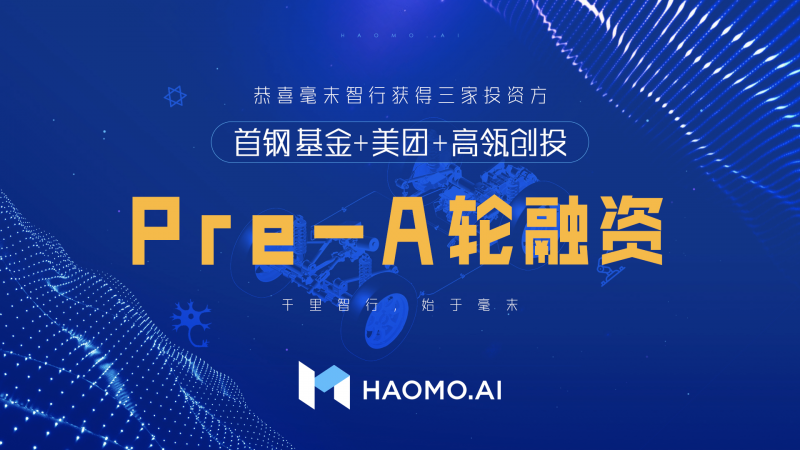 Haomo Technology Co Ltd, a new player in autonomous driving industry, announced recently the completion of pre-A-round fundraising of hundreds of million yuan by SG Fund, Meituan and Hillhouse Ventures.
Haomo, the former autonomous driving department of Great Wall Motors, became an independent company in November 2019. It was first invested in the angel round by Great Wall Holdings. With its core is a team of experts either from GWM or internet and AI fields, Haomo sees itself as a tech startup, which not only pays great attention to the value of data, closed-loop of product iteration and user experience, but also has the expertise of traditional automotive industry including those in industrial chain synergy, quality management and cost control.
At present, Haomo's business covers autonomous driving system for passenger cars as well as low-speed self-driving vehicles for logistics enterprises. With the dual product strategy, Haomo follows the way to developing autonomous driving step by step from L1 to L5. It aims to expand its market share rapidly while gradually improving the level of intelligence of automotive products.
To accelerate the landing of industries, Haomo has created the "Windmill Strategy": mapping out three developing directions of passenger cars, low-speed logistics vehicles and smart hardware. By collecting data from the above three products application scenes, the startup aims to provide better products, and realize a virtuous cycle.
Regarding passenger car autonomous driving, the product has also been put into the market this year. GWM said this is the first domestic autonomous driving product with L3 product capability, equipped with mass-production Lidar and NOH capability. It will be a leading autonomous driving product in China, in terms of system safety, product experience, and scenario coverage.
Haomo's low-speed products have been put into operations in multiple scenarios. It has positioned itself as a "booster" in the low-speed self-driving vehicle industry.