Foreigner sends rumors packing in Wuhan
Share - WeChat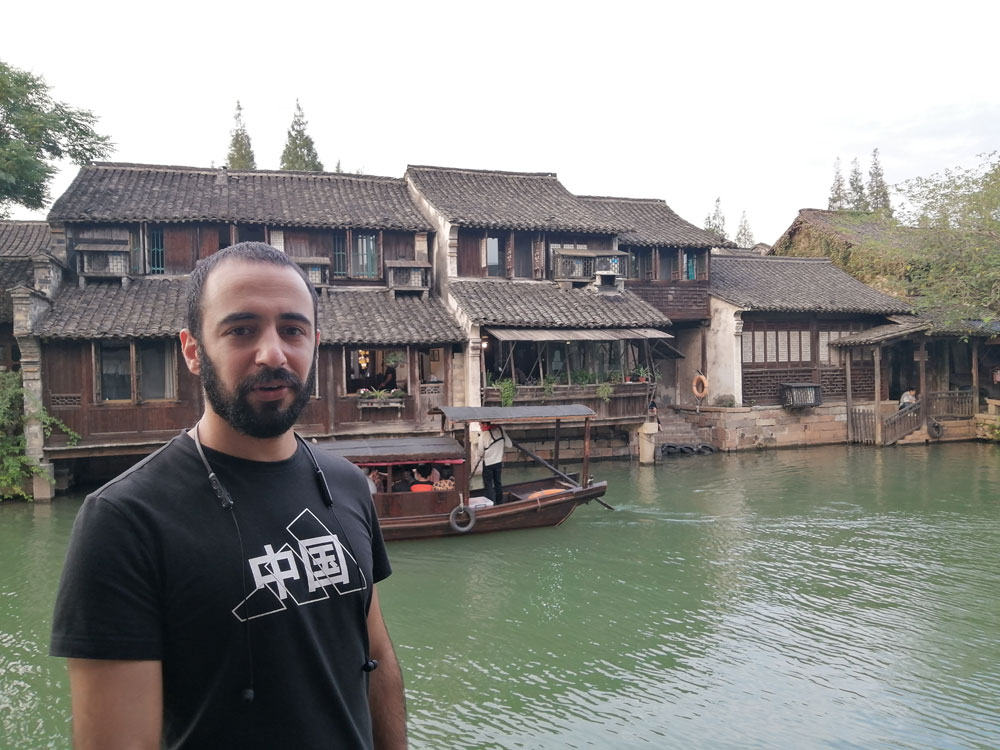 Lebanese student paints true picture of life in lockdown
At midnight on Jan 22 last year, Adham Sayed, a Lebanese student studying at a university in Wuhan, Hubei province, received an email informing him of the lockdown due to be imposed in the city the next day.
Ten minutes later, he got an email from his elder sister, asking him to return home to Lebanon.
"Come home. We will pay for your trip. You can go back when the crisis is over," his sister's message stated.
Sayed, who is studying for a doctorate in quantitative economics at Huazhong University of Science and Technology, did not comply with the request.
In the hours that followed, instead of trying to book a flight, he busied himself viewing material about the novel coronavirus outbreak.
In a later interview he said: "I had no inclination to go home. I just naturally stayed."
On Jan 23, like most people in Wuhan, the Hubei provincial capital, he remained at home to begin life in isolation.
Working from his four-room apartment, Sayed discovered that rumors directed at Wuhan were being spread on social media platforms overseas. Some of these messages even contained false video footage, blaming Wuhan residents for eating bats that caused the outbreak.
Sayed, who was shocked by the rumors, said, "I have lived in Wuhan for five years and I have never seen a single restaurant that cooks bats, or any market that sells them."
On Jan 28, he decided to hit back at the rumors by posting news about the situation in Wuhan on his Facebook account. The information was released in Arabic.
"Wuhan is facing a terrible situation, but the country is still full of confidence. We have ample food and no pricing monopoly. The big supermarkets are operating smoothly to ensure daily food supplies. I am a foreign student, but I feel as if I am a citizen of the nation. My university has taken good care of me," Sayed posted.
"Life has changed, but everything is going smoothly. The government is doing its job and the whole nation is supporting Wuhan. I am honored to fight together with those who neither discriminate against us, nor forget us. Victory belongs to us."