Burning art on gourds is his passion
Share - WeChat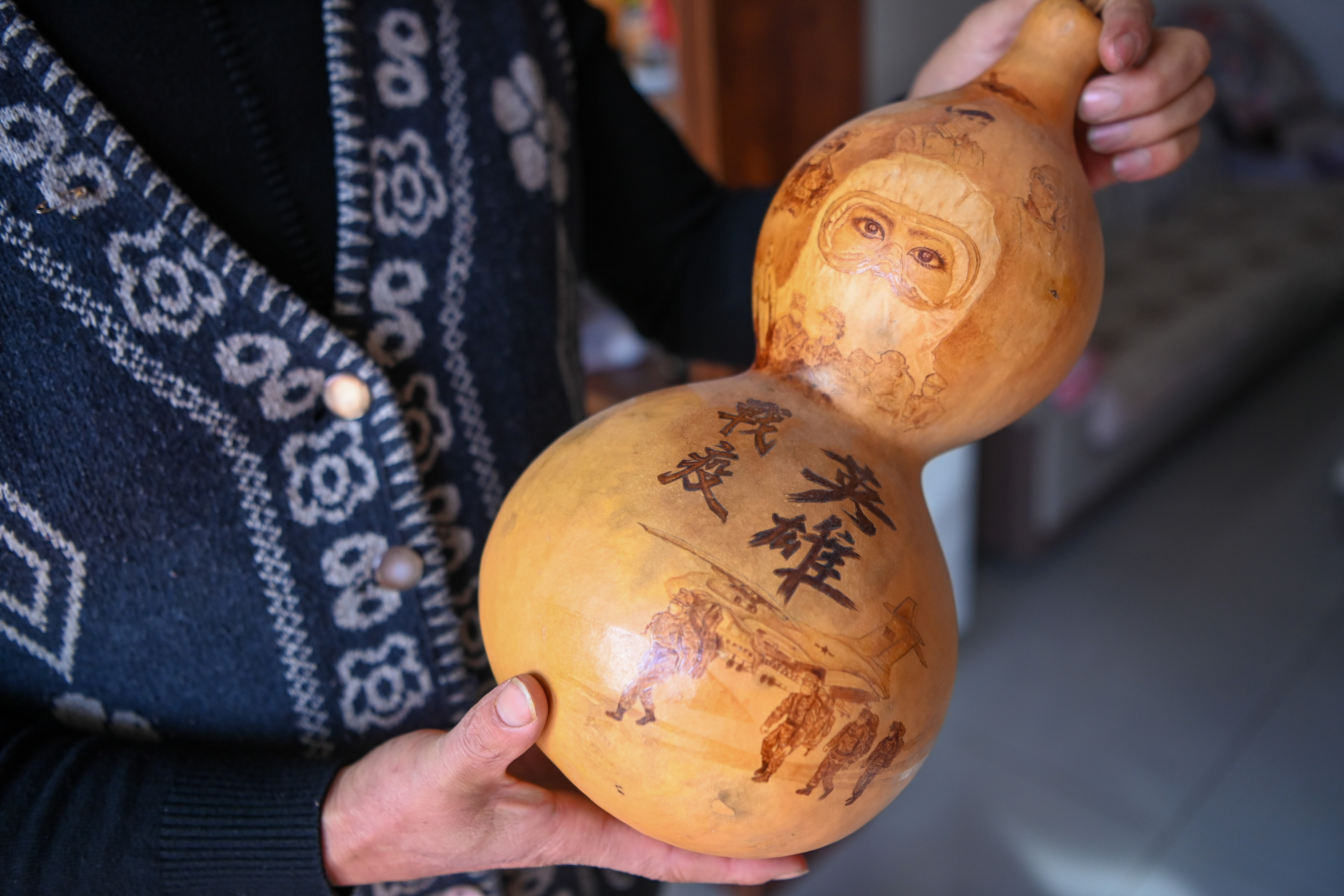 Cao Guangyao, a 45-year-old villager in Huocheng county, Xinjiang Uygur autonomous region, is recreating the region's splendid landscape and scenes of local folk activities on the surface of calabash gourds.
Cao became fascinated with the traditional craft in which burning joss sticks create delicate patterns on gourds. His interest had been captured by an agriculture-related TV program on CCTV 7 nine years ago.
The Chinese word for gourd — hulu, — has a sound similar to the Mandarin words for fortune and happiness, fu and lu. Consequently, the gourd has long been considered an auspicious plant. Craftsmen have used them as an artwork canvas to bring people luck.