Burning art on gourds is his passion
Share - WeChat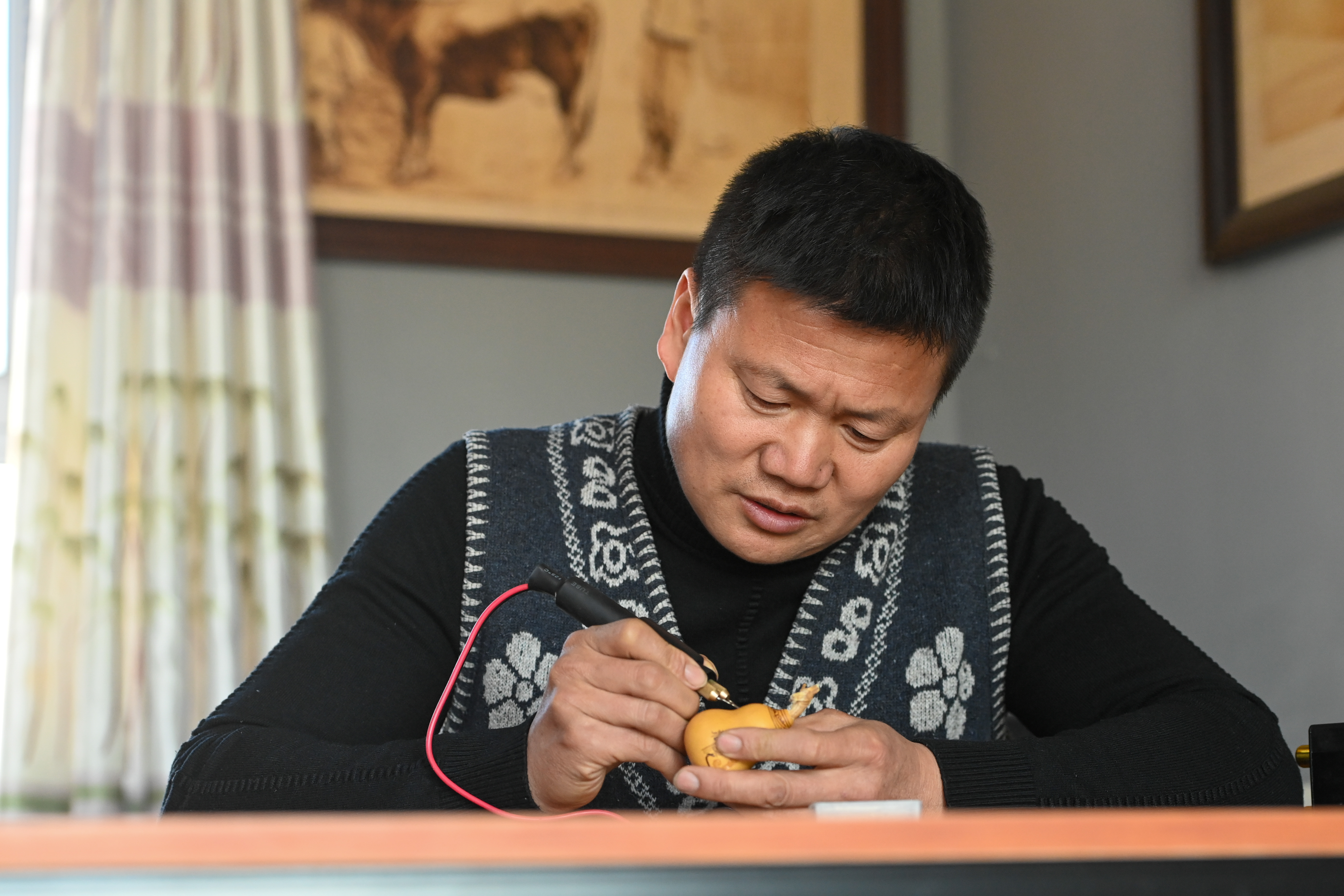 Cao searched for instructions about the art online and purchased a set of tools for burning patterns onto gourds.
He insists on planting the hulu himself in his yard to ensure good quality throughout the process of being grown, picked and dried.
He uses the techniques and skills he learned from the traditional Chinese painting to create flowers, animals, mountains, wrestlers, the wrinkled face of a elderly woman in his village and other intricate patterns on the woodlike surface of gourds. He always brings a notebook to write down inspirations about images he can create whenever an idea hits him.