Beijing's major retailers, caterers see robust sales during holiday
Share - WeChat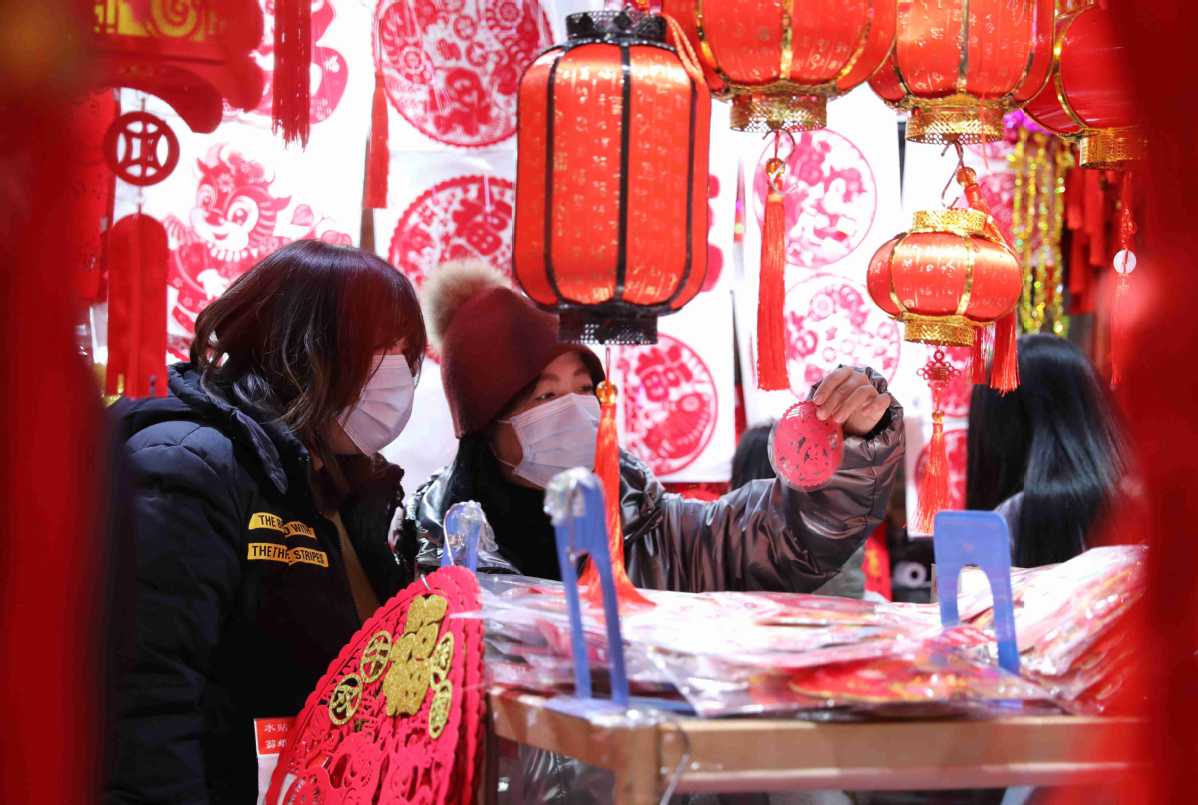 BEIJING -- A total of 100 major retailers, caterers and e-commerce platforms in Beijing reported a 43.1-percent sales growth year-on-year during the Spring Festival holiday, according to the Beijing Municipal Commerce Bureau.
Meanwhile, offline business sales of these retailers and caterers saw a 59.5-percent growth over the same holiday in 2020, the bureau said.
It attributed the growth to a relatively low sales level during last year's when the COVID-19 epidemic had hit hard, and a surge in the number of people who chose to stay in Beijing for this year's holiday.
The Spring Festival, or the Chinese Lunar New Year, is an important occasion for family reunions, which was celebrated on Feb 12 this year. Many places across China had encouraged residents and migrant workers to stay put for the festival to reduce the flow of personnel and curb the spread of the COVID-19 epidemic.
Third-party data showed that 22 business hubs in Beijing recorded a nearly 90-percent increase in daily customer flow during the holiday, the bureau added.