Thiem halts The Nick Kyrgios Experience at Australian Open
Share - WeChat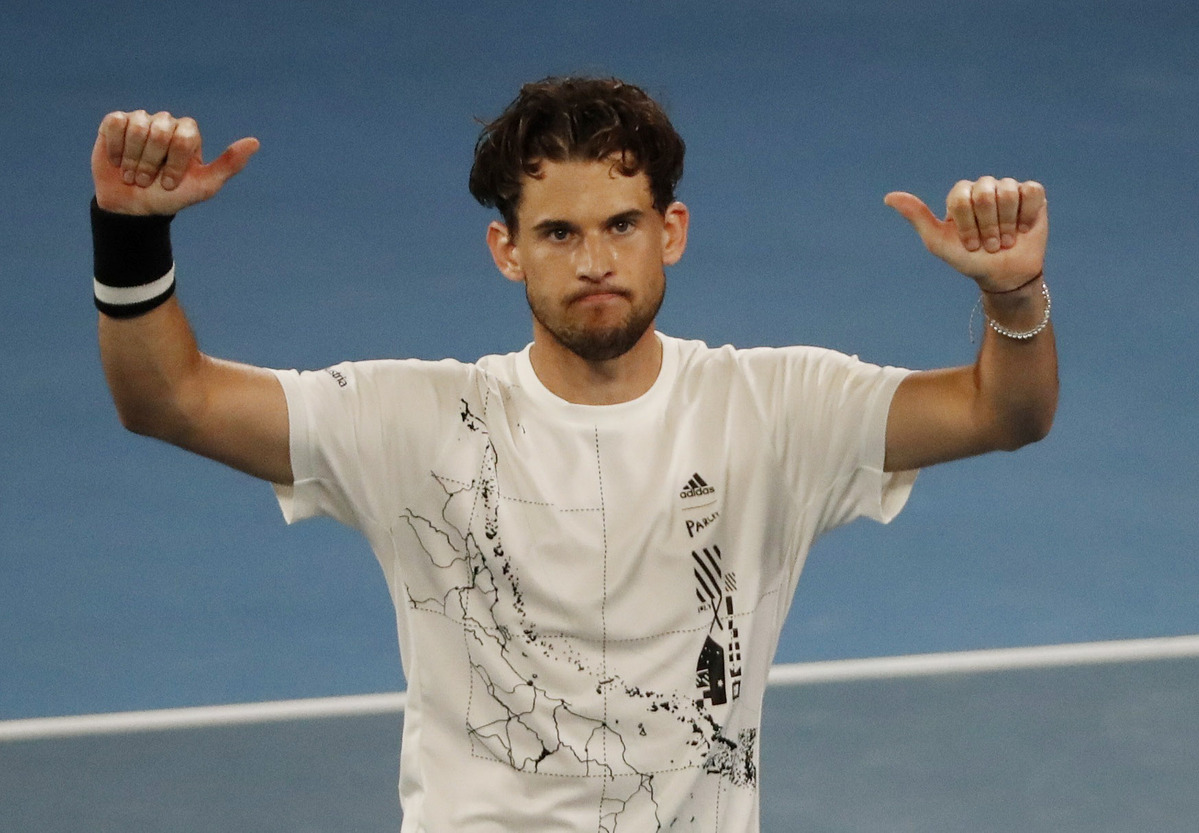 MELBOURNE, Australia — The Nick Kyrgios Experience was in full effect against Dominic Thiem, from the underarm ace that successfully closed the second set to the around-the-back, between-the-legs miss that ceded the third and so much more — to the delight of the Australian Open's last spectators for a while.
Kyrgios, a 25-year-old Australian who is part showman and part sideshow, had a grand ol' time while he was off to a perfect start, egging on a rowdy, partisan crowd and building a two-set lead in the third round Friday against No. 3 seed Thiem, the reigning US Open champion and last year's runner-up at Melbourne Park.
Not surprisingly, the talented and tempestuous Kyrgios was decidedly less amused after his level of play dipped, resulting in a tossed racket, his customary sort of back-and-forth with the chair umpire, a couple of warnings that resulted in a point penalty — and a hard-to-swallow loss to Thiem by a score of 4-6, 4-6, 6-3, 6-4, 6-4. At Flushing Meadows last September, Thiem became the first man in 71 years to come back to win the final after dropping the first two sets, so this was nothing new for him.
"That match showed me ... that giving up is never an option. There is always a chance," said Thiem, who faces Grigor Dimitrov next. "Today, I was so close to losing." In calm contrast to the ever-animated Kyrgios, Thiem reserved his displays of emotion to a simple shake of a raised right fist that marked his break to go up 4-3 in the fifth set and then the last point. This was Kyrgios' second consecutive five-setter at 10,500-capacity John Cain Arena; in the previous round, he erased two match points en route to eliminating No. 29 Ugo Humbert.
This time, he was the one who blew a lead, which could have been even more significant, had he not wasted a pair of break points at the start of the third set.