In Wuhan, a food deliveryman records city's recovery
Share - WeChat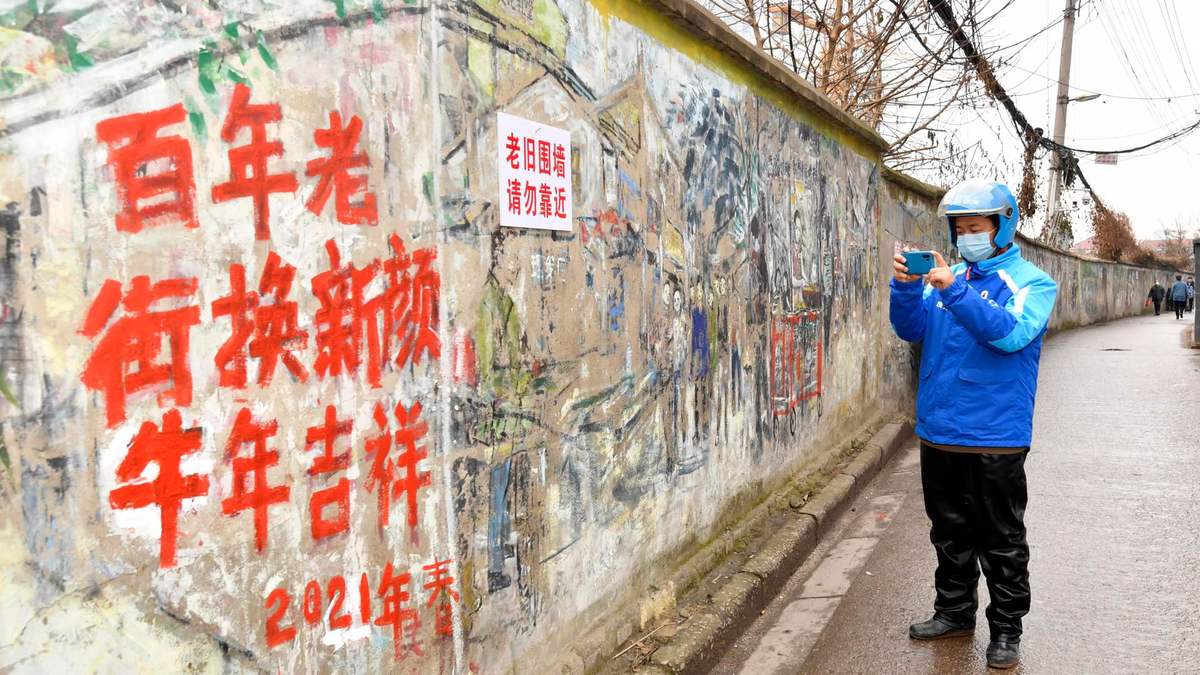 Looking at the traffic and crowds in Guanggu Square, one of the busiest places in Wuhan, Hubei province, Zhao Bin realized that the city had finally recovered from the pandemic.
Zhao is a food deliveryman in Wuhan. He and other local deliverymen worked day and night with no time off and often forgot about meals during the days when the coronavirus was raging.
The virus wouldn't let him and the others have a rest. "People needed us," he said.
During the pandemic, food deliverymen had to search all stores around to prepare orders due to the shortage of supplies in Wuhan. "It was the busiest time I had ever seen as a food deliveryman," Zhao said. "It's so tiring, but I feel what I did was valued."
Zhao's story was unfolded in a documentary directed by local filmmaker Zhang Xiaosha.
"There are a lot of documentaries and other videography works focusing on struggles faced by people when they were fighting the coronavirus, but I wanted to look forward and see how Wuhan was rebuilt," Zhang said. "Then I found Zhao Bin."