National cross-country skiing championships starts in NW China
Share - WeChat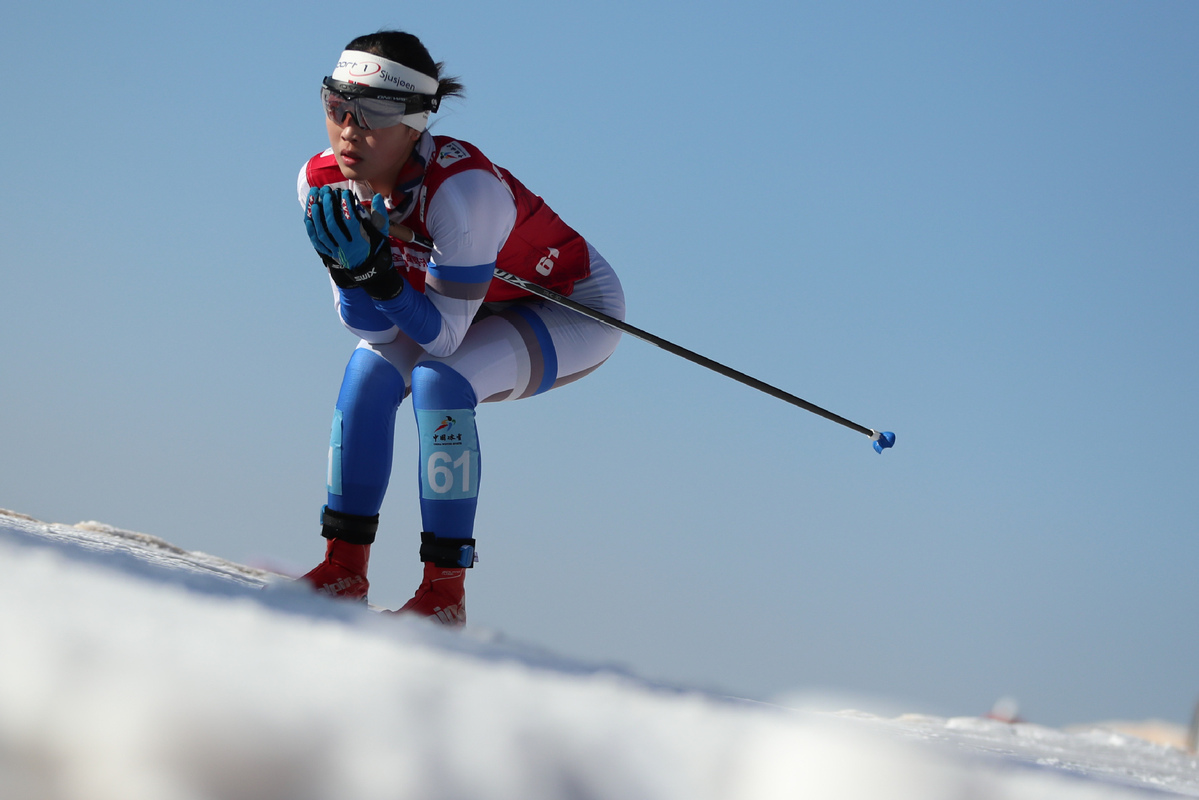 LANZHOU - The 2020-2021 China Cross-country Skiing Championships started Monday in Baiyin City of northwest China's Gansu province.
The first national skiing event in China in 2021, the championships features more than 200 athletes from 22 teams across the country and has 26 gold medals on offer in eight competition days in the Gansu Baiyin National Cross-country Skiing Training Base.
Liu Pengfei, director of the Gansu Winter Sports Administrative Center, said that the championships would be a great opportunity to test and select skiers for the 2022 Beijing Winter Olympic Games.
"This chance is a touchstone for us," Liu said.
The event has been put under strict epidemic prevention and control measures.
"Even our staff are not allowed to leave the base after the arrival of teams," said Li Yingtao, vice chairman of Shandong Huada Construction Group Co., Ltd which is responsible for the operation of the base.
All of the food prepared for athletes will be tested before entering the base, according to Li.
The coming 2022 Beijing Winter Olympics kindled a fire in China for people to participate in winter sports.
Statistics released last December by China's Renmin University showed that about 150 million people in China have participated in winter sports from 2019-2020.