Lack of education stymies young programmers
Share - WeChat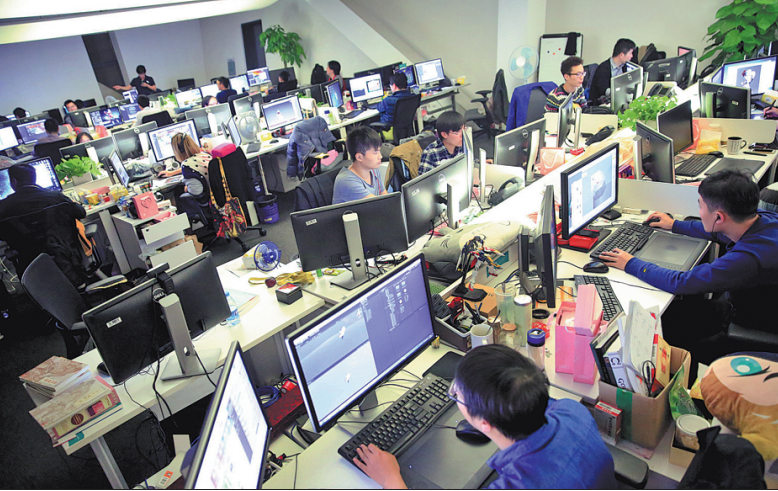 Fulfilled feeling
Dong left Handan, his hometown in Hebei province, and moved 440 kilometers to Beijing after a 23-year-old friend who works as a programmer in the capital persuaded him to join the industry.
"I love playing computer games and am interested in the internet. When I finish creating a webpage, I feel so fulfilled," Dong said.
Students at the school can choose a range of courses. They include learning Python and Java, programming languages that instruct computers to follow set orders, such as displaying search results or showing the number of likes under a social media account after users click the "thumbs-up" symbol.
Dong chose not to study those languages because he said they are so hard to learn. Instead, he is learning Hypertext Markup Language, which enables browsers to display internet content.
When he arrived in Beijing, he rented a room and his parents paid the tuition fee of about 20,000 yuan for the five-month course. Despite the cost, the school cannot guarantee to land him a job, so he will have to find one himself.
Zhang Xiaohe, a former owner of programmer training schools in Beijing, Shanghai and Shenzhen, Guangdong province, said the internet industry can offer young workers high salaries.
"Fresh graduates can earn 10,000 yuan a month, and both they and the sector have a lot of room to grow later. Unlike in traditional sectors, internet companies can substantially increase profits if they accumulate a certain number of users at an early stage and perform well," he said.