Lack of education stymies young programmers
Share - WeChat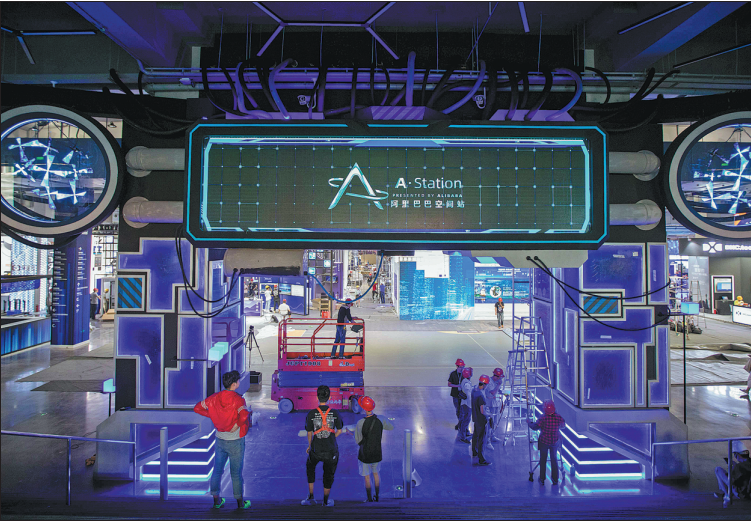 The IT sector offers good prospects and wages, but many aspiring entrants fall short of standards. Li Hongyang reports.
The walls of a corridor at a computer programming school in Beijing are covered with messages from tech companies offering jobs for the establishment's graduates.
The posts-including for online retailer Suning and internet security expert Qihoo 360-come with monthly salaries ranging from 8,000 yuan to 20,000 yuan ($1,238 to $3,096), regardless of the candidate's educational background.
On its website, the school, a private company called Beida Jade Bird Vocational Education, claims "We change lives" and "Becoming a programmer can help someone with a middle or high school education find as promising a career as someone with a bachelor's degree".
Dong Shaoze, a 17-year-old who quit high school before graduation, is studying programming at Beida Jade Bird.
During a break between classes, he and four teenage classmates were chatting outside the building in which the school rents rooms. When asked why they chose the course, most of them said they wanted to improve their financial situation.
They all believed that if they could get a job with a big company in Beijing, they would earn at least 20,000 yuan a month.
"The supply of programmers falls far short of demand. The growth in the internet industry during the COVID-19 epidemic (as online shopping boomed and more people used the web to contact each other) has boosted my confidence in the future of this career," Dong said.
A report released last year by the China Internet Network Information Center showed that as of June, the number of internet users in China had reached 940 million, a rise of 36 million from March.
For the past seven years, the country has been the world's largest online retail market, with the digital economy accounting for 35 percent of national GDP.
Moreover, a 2018 report by the Qianzhan Industry Research Institute, a think tank, showed that the revenue generated by China's information technology sector rose from about 2 trillion yuan in 2012 to 6 trillion yuan in 2017. However, the talent shortfall was estimated at 1 million people a year.