Chinese consulate general in NY plans events for the Year of the Ox
Share - WeChat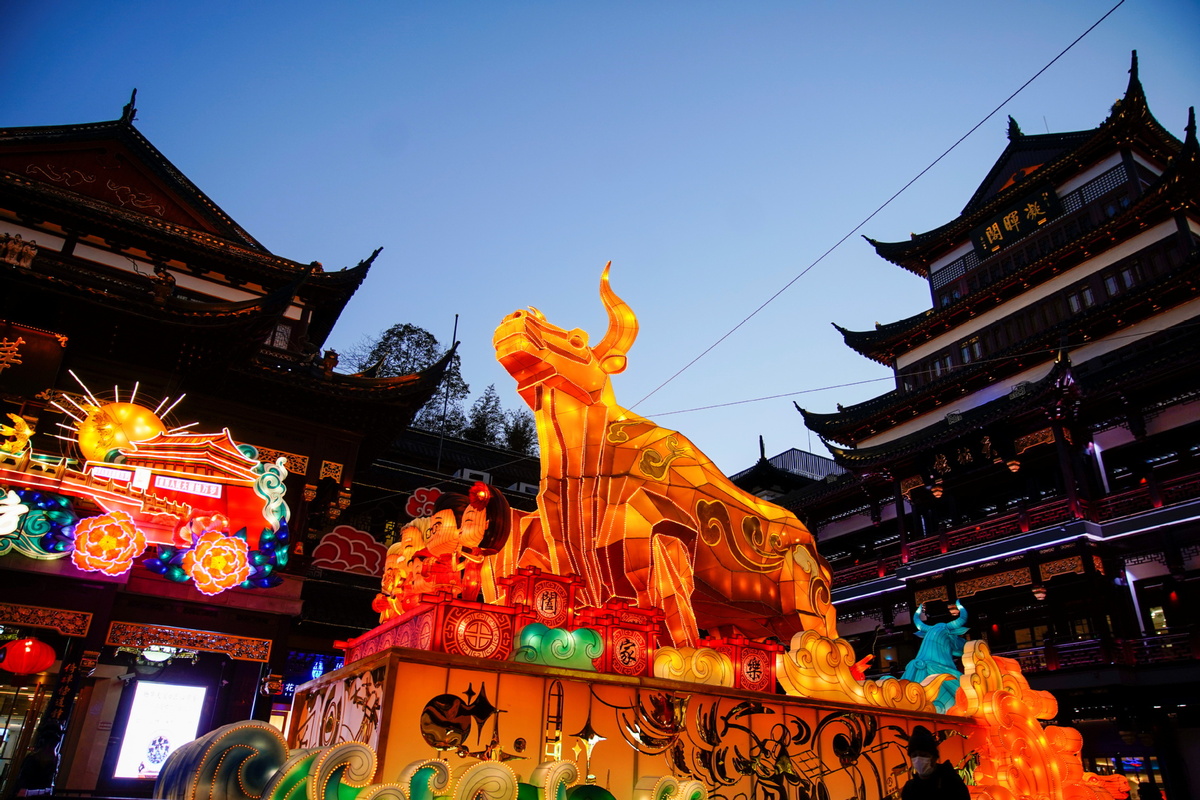 The Chinese consulate general in New York announced a series of events Friday in celebration of the upcoming Chinese Lunar New Year, the Year of the Ox.
"The past year has not been easy for us…Due to the pandemic, we Chinese people overseas are facing many difficulties and challenges. Many of us cannot go home this year," Deputy Consul General Qian Jin said. "But the atmosphere of the spring festival will not dim."
The Chinese Lunar New Year — the most important traditional holiday in Chinese culture — falls on Feb 12 this year. This year, due to the pandemic, many Chinese overseas are deciding to stay put for the festival in answer to the suggestion of "essential and emergency travel only".
To celebrate the festival, the consulate general has planned more than 20 events.
Starting from the end of January, the consular mission will distribute Spring Festival kits to groups including students to bring the nation-wide festivity to Chinese people wherever they are.
"The Spring Festival kit contains personal protective equipment such as face masks, couplets with the character of Fu, candies, and a greeting card signed by the Consul General Huang Ping," Qian said.
Five landmarks will light up red for the celebration. The Empire Building will hold a lighting ceremony, and it will also mark the 21st year in a row for the icon of New York to light up red for the Chinese Lunar New Year.
The World Trade Center will light up for the new year for the third year in a row. The cell tower of John F. Kennedy International Airport, Goethals Bridge and Bayonne Bridge connecting Staten Island to the rest of New York will also join the lighting ceremony.
Starting in early February, the consulate general will post new year greetings from the Consul General Huang Ping on its social media platforms such as WeChat and Instagram.
On the evening of Feb 12, it plans to hold a virtual new year gala, with the presence of Chinese students and scholars associations from universities across both China and the US. New York will be the main venue of the gala, which will be joined by three partner venues in Boston, Philadelphia and Columbia.
Other virtual events include symphony concerts and basketball games. Starting from early February, the Philadelphia Orchestra and the New Jersey Symphony Orchestra will conduct celebration concerts virtually to perform songs and arias from opera and traditional Chinese culture.
NBA basketball teams such as Brooklyn Nets and Philadelphia 76ers will host online events on the first day of the Year of the Ox. During the events, Huang will deliver his New Year's greetings to spectators.
"Through those events, the Chinese consulate general in New York hopes to bring 'five blessings' to people under the current crisis," said Qian. "They are 'peace, happiness, friendship, harmony and prosperity'."