China, New Zealand solidify trade ties with upgraded FTA
Share - WeChat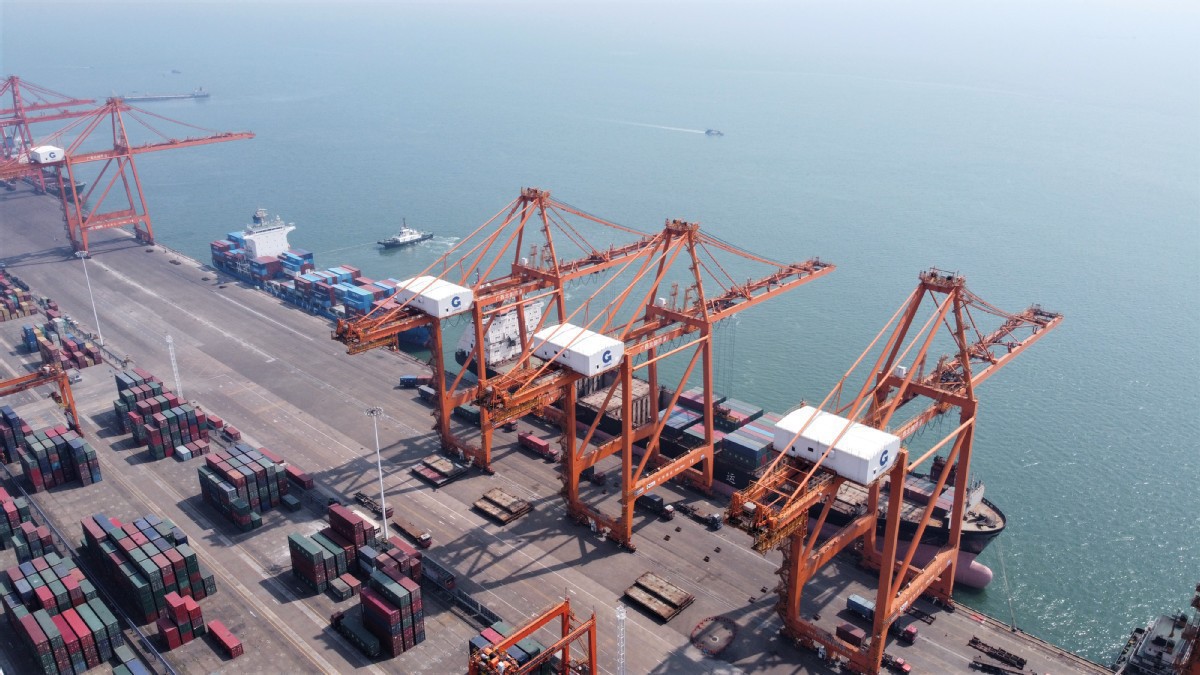 China and New Zealand upgraded their 12-year-old free trade agreement on Tuesday, showing their commitment to multilateralism and free trade.
The deal, signed via video conference, reflects evolved international trade rules and business practices in the past decade, and is in line with China's strategy of free trade area network expansion and enhancement, said government officials and analysts.
The FTA upgrade adds new chapters on e-commerce, environment and trade, competition policy and government procurement, in addition to improvements on customs procedures and cooperation, rules of origin and technical barriers to trade.
China will broaden market access for New Zealand's wood and paper products with some tariffs eliminated. It also will expand opening-up in some service industries such as aviation, education, finance and elder care on the basis of the Regional Comprehensive Economic Partnership signed by 15 countries, including China and New Zealand last November.
New Zealand will reduce investment barriers for Chinese investors, granting them the same review threshold treatment as members of the Comprehensive and Progressive Agreement for Trans-Pacific Partnership.
It has also doubled the quota for Chinese Mandarin teachers and Chinese tour guides working in the country to 300 and 200, respectively.
Yang Zhengwei, deputy director-general of the Ministry of Commerce's Department of International Trade and Economic Affairs, said the upgrade is another achievement under China's goal of building a high-standard free trade area network with global reach, and will deepen cooperation between the two countries in multiple sectors to benefit their people and enterprises.
"The upgrade has sent a positive signal that the two countries will work together to cope with the challenge of the COVID-19 pandemic, support multilateralism and free trade and contribute to the stable recovery of the global economy," he said.
"The FTA China signed with New Zealand more than a decade ago was the first between China and a developed country, and the two countries have been enjoying productive economic and trade cooperation since then, with their ties deepening," said Tu Xinquan, a professor and dean of the China Institute for WTO Studies at the University of International Business and Economics.
"Reflecting changed international trade rules and practices, the upgrade has set some of the highest standards among China's FTAs in promotion of trade and investment facilitation, and it advocates for globalization and free trade when the world is under negative impact from the pandemic and protectionism."
China and New Zealand's trade complementarity is very strong, and the high-level trade liberalization through the FTA upgrade can also help prepare China for FTAs covering larger areas with higher standards, Tu said.
According to the Ministry of Commerce, China is New Zealand's largest trading partner and second-largest source for foreign direct investment, and trade between the two countries already surged to $18.1 billion last year from $4.4 billion in 2008.
Foreign Ministry spokesman Zhao Lijian said at a news briefing on Tuesday that following the RCEP, the FTA upgrade will deepen free trade cooperation between the two countries and contribute to global economic recovery.
Philip Gregan, chairman of the New Zealand International Business Forum, called the upgrade good news at a difficult time. The upgrade shows that trade liberalization is still possible even amid a pandemic, he said.