Innovative school finds right mix
Share - WeChat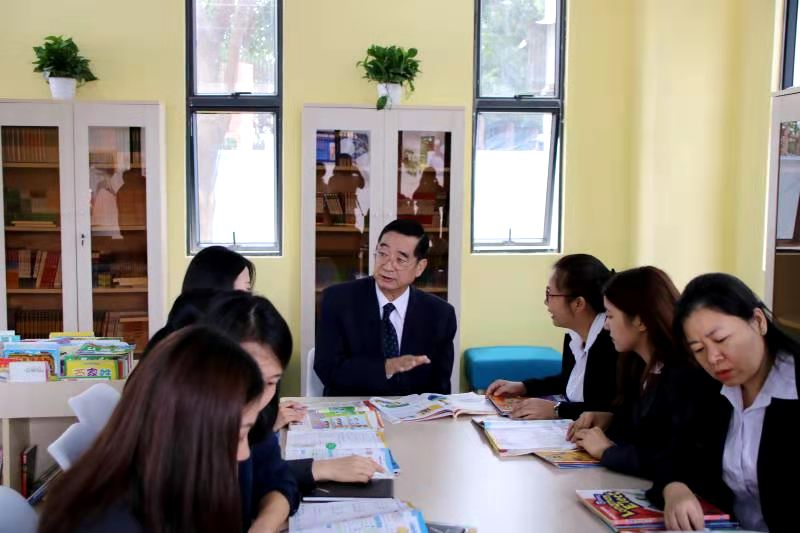 Cao Li, who heads a team of English-language teachers at the school, said she has benefited from its pioneering teaching methods. She comes from Heilongjiang province and has been with the school for 12 years.
Upon joining the institution after graduating from university, she had to teach students with English-language textbooks used in Hong Kong, which she said are more difficult and complex than those used on the mainland. She added that this was a "real challenge".
However, the situation improved after three experienced English-language teachers from Hong Kong joined Cao and her colleagues for two weeks in Shenzhen. During their visit, she learned useful ways to help students at the school.
In the following years, Cao visited Hong Kong schools five times, learning new teaching methods on each occasion.
Given these opportunities and a "conducive atmosphere" at the school, Cao believes she has the ideal platform to improve herself. She said the school is not inferior to public educational facilities popular among mainland teachers.
Liu, in addition to adopting Hong Kong teaching methods on the mainland, stood at the school gate to shake hands with each student after classes to let them and their parents feel they were respected and cared for.
The Luohu school combines the best of the Hong Kong and mainland educational systems to make students more competitive.
English-language and general studies lessons follow standards set for Hong Kong schools, while mainland textbooks and teaching methods take precedence for Chinese-language and mathematics classes.
With its Hong Kong-style education, the school stands out amid fierce competition in Shenzhen. It initially had just 16 students, now has 1,300, but numbers are falling.
Most of the students come from Hong Kong, but there is also a considerable number from the mainland, Macao, Taiwan and overseas.