Universities in Australia hit hard by reliance on foreign student fees
Share - WeChat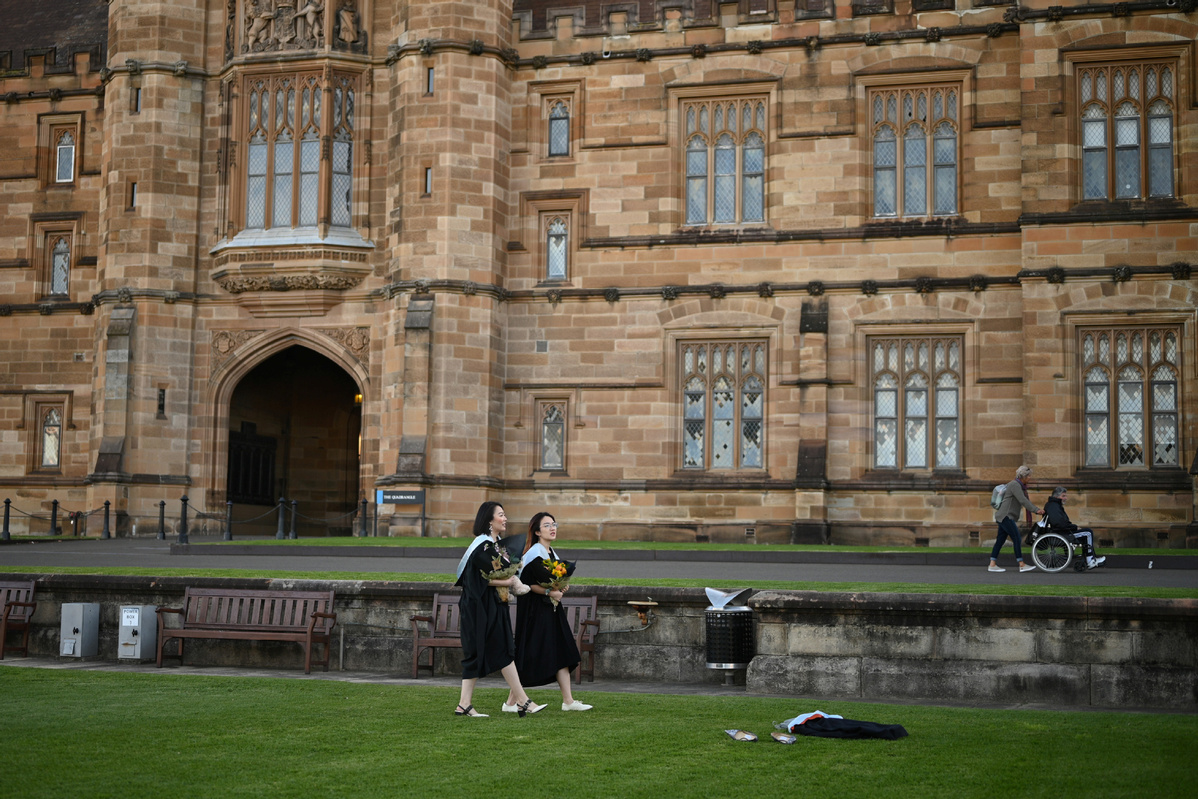 Australia's higher education sector faces an uncertain future as it enters 2021. For years, the sector has relied heavily on revenues from foreign students who paid exorbitant fees for the privilege of attaining a degree from an Australian university.
Before the COVID-19 pandemic, more than a third of students who attend Australia's 39 universities were from overseas, with more than 30 percent of international students coming from China.
Universities relied heavily on foreign students for growth and expansion not only domestically but also overseas, especially in research projects in which China has featured prominently.
The problem for the sector is that it has become overly reliant on foreign students' fees, a fact that the pandemic has clearly highlighted over the past 12 months.
With foreign students still locked out of the country, universities have seen their revenues plummet, forcing them to reduce the number of courses, slash staff numbers and cut back on research and development programs.
Of course, some universities have weathered the storm better than others, but the future for the sector does not look all that bright going into the new academic year.
It is not as though the universities had not been warned about their overdependence on foreign fees, especially when it came to China, with the rocky political relationship between Beijing and Canberra only adding to complications.
In recent years, there have been claims that some universities were lowering standards for foreign students at the expense of quality to attract greater numbers of foreign students.
Of course, the universities have strenuously denied the claims, but since the pandemic hit, there has been a steady drop in foreign students, especially Chinese, who inquire about places at Australian universities.
There have even been some suggestions that the market for foreign students has collapsed altogether.
Government figures show that there were 1.46 million domestic and overseas students studying at Australia's universities in 2019. Of those, 444,062 were international students, with about 30.4 percent coming from China.
The revenue loss varies by university, with some losing more than 40 percent of revenue.
Universities Australia, an organization that promotes higher education, said universities lost between A$3.1 billion ($2.4 billion) and A$4.8 billion last year and could lose up to A$16 billion by2023. Even if foreign students could come back tomorrow, it could take years for the sector to recover, it said.
Some commentators said Australian universities could begin to diminish in significance in terms of international rankings. One former vice-chancellor said the reliance by many universities on fees was like "drug addiction".
Australian National University's vice-chancellor, Brian Schmidt, has told staff members and students, "We don't expect to ever return to business-as-usual pre-COVID."
Some of the country's major universities will take a significant hit this year from the reduction in revenue. The state of Victoria's La Trobe University is expected to face a shortfall of between A$40 million and A$70 million this year.
Monash University, one of the largest universities in Australia and a major contributor to Victoria's economy, faces a shortfall of A$350 million, while the University of Sydney said it is doing better than it had anticipated.
That is because many of its international students are choosing to continue to study online, an option all Australian universities offer.
But analysts said online study, especially at the tertiary level, is not the same experience as that of campus life, with its social interaction with other students.
The point is that no matter where foreign students come from, they are an enormous contributor to Australia.
These students bring with them a rich tapestry of cultures that add to university life and the suburbs around universities where students live. This is greatly evident in and around Sydney and Melbourne.
True, universities will not lose all their foreign students, as some have stuck with online courses. But while the borders remain closed, foreign students may become less enthusiastic about Australia.
While the loss from foreign student fees will have a significant impact in the coming years, it is also an opportunity for the sector to reassess its position and focus on domestic intake while adjusting courses.
Foreign students will return once the pandemic is over, but in what numbers remains to be seen.
The author is a China Daily correspondent based in Sydney.