A variety of treasures
Share - WeChat TV show, with celebrities, drama and comedy, highlights significant relics from China's rich history, Wang Kaihao reports.
Variety and reality shows have captured increasing audience numbers recently, and the appeal of cultural heritage program is growing among those watching either on TV or through online streaming media platforms.
A long list of celebrities, not previously known for their views on culture, have participated in these shows, ushering audiences to take a closer look at the breathtaking beauty of highlighted relics or the exquisite details found in ancient architecture.
The rise of this new genre of Chinese TV may be largely credited to The Nation's Greatest Treasures, a China Central Television variety show that premiered in 2017. Before its first season, many people-not only academics and museum administrators, but also its own producers-harbored doubts about its success.
Hardly surprising considering that when plans for the program were initially drafted the response from some museum directors when contacted by phone by the show's production team was barely masked incredulity. Those that took up the offer were often met with quizzical interrogation from their peers along the lines of: "Is this true? You really want to go on the show?"
With no previous reference against which to measure its appeal, or lack thereof, it was natural for experts to worry that history would be distorted again by an entertainment program.
However, the trial broadcast turned out to be hugely successful. On popular film and TV review platform Douban, that first season garnered a score of 9.1 points out of 10.The second season, in 2018, was even more popular-it posted 9.2 points.
Now, a new, third season is airing. After its premiere in December, it achieved a 9.5-point score on Douban, making it one of the highest-rated Chinese variety shows on the website.
"We were facing pressure from audiences to make the third season," Yu Lei, chief director of the program, says. "We were wondering whether to keep going with the existing format, or try to create something new."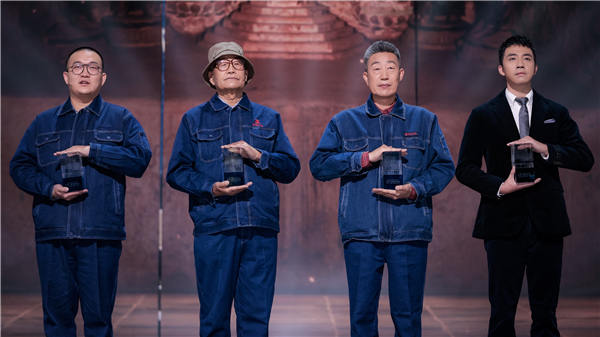 The existing format was a tried and tested formula that proved successful. It was simple. Three key collections from one museum were highlighted in each episode. One focused on the Palace Museum in Beijing and the others on eight provincial-level museums. Each piece of cultural treasure was introduced by celebrities through short historical stage dramas or comedies, after which its background information was supplied by experts or those currently studying or safeguarding it.
But, the extraordinary events of 2020 has helped Yu obtain a wider perspective for the current season.
She thought the show could embody both the glory and the hardship that has been faced by the country and humanity. She explains: "When we look back at our history, we are actually thinking about where we are headed in the future. That also reminds us what we need to cherish in terms of our heritage."
Therefore, the team decided to expand the horizon of the program, she says.