Tesla begins delivering China-made Model Y electric vehicle
Share - WeChat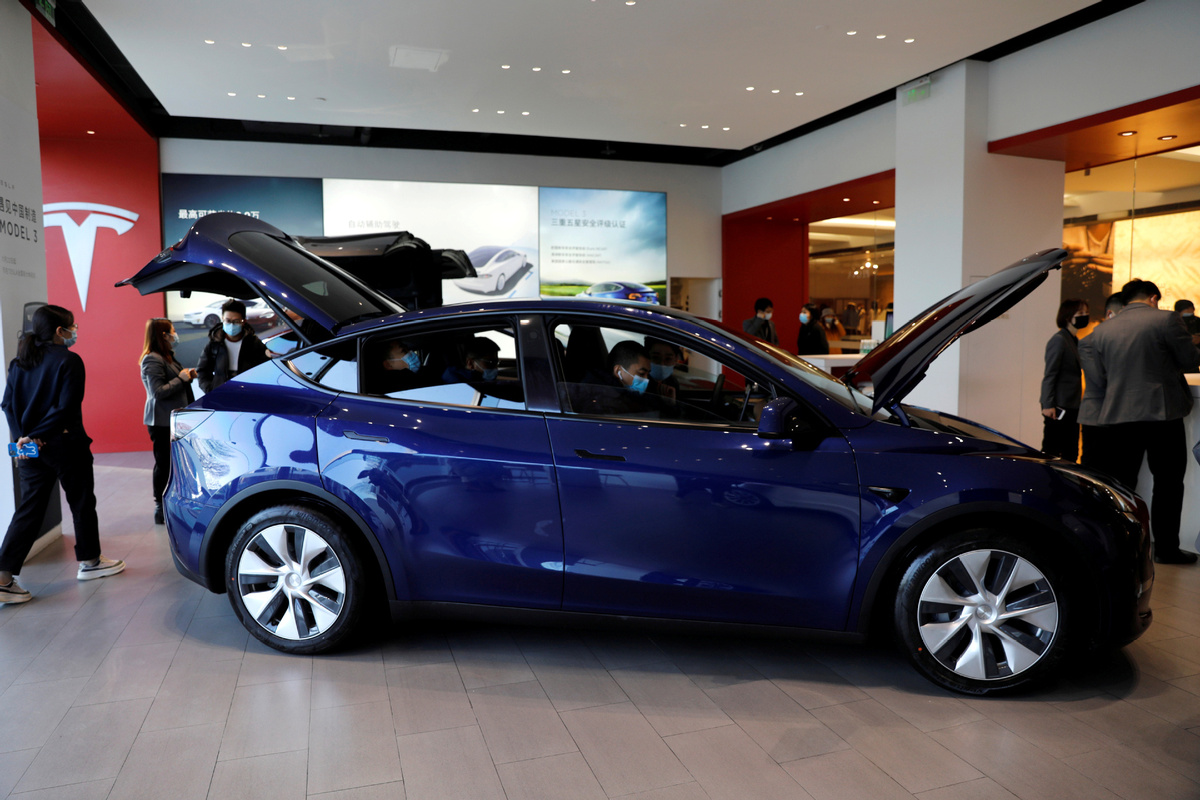 Tesla Inc said on Monday it has started delivering the made-in-China Model Y electric vehicle to customers in Shanghai.
Following the Model 3, local production and delivery of the compact sports utility vehicle at its Shanghai factory "symbolized Tesla China's development has entered into a new stage", the company said in a press release.
Deliveries to customers in other Chinese cities will commence successively and the automaker said it will ensure the speediest delivery.
Tesla announced earlier this month it would take orders of the Model Y from 339,900 yuan ($52,427) for its Long Range model that can go as far as 594 kilometers on a single charge. The Performance Range model, which boasts quicker acceleration, sells for 369,900 yuan.
The company also said it plans to invest 42 million yuan in Shanghai to build a research, development and production facility for superchargers, with production scheduled to kick off in the first quarter of 2021.
Upon completion, the factory will have an initial annual production capacity of 10,000 of what it calls the 'V3 Superchargers' that promises faster charging speed.
For instance, a Model 3 Long Range operating at peak efficiency can recover up to 75 miles (120 kilometers) of charge in five minutes and charge at rates of up to 1,000 miles per hour.
Tesla said it has over 720 supercharging stations across China, with more than 5,700 super chargers.