2021 set to be strong year for China's economy
Share - WeChat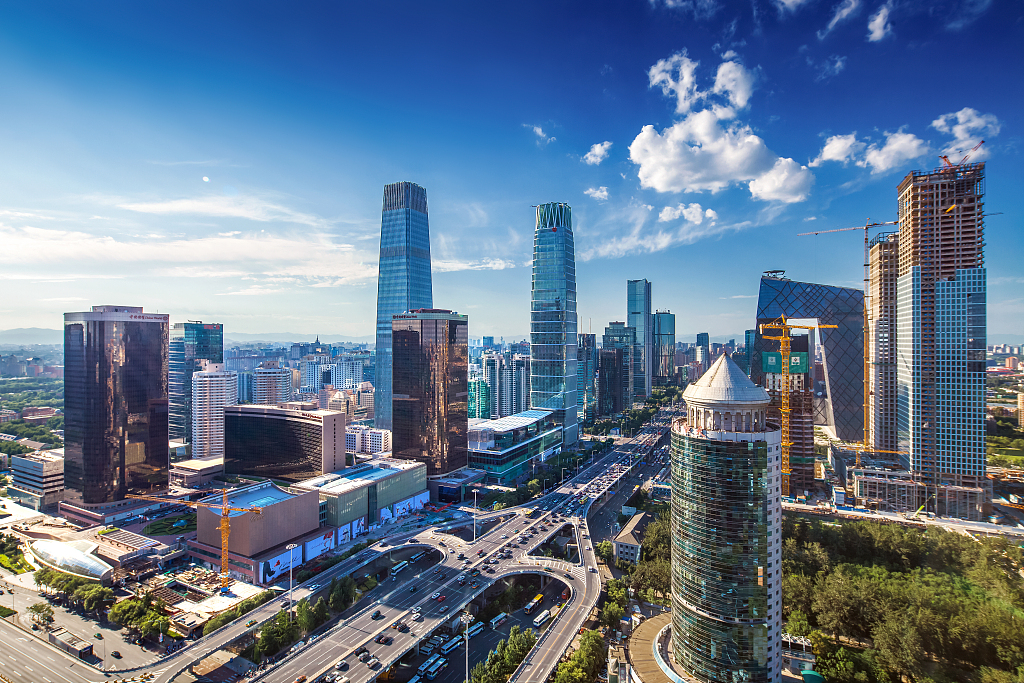 As we approach the end of 2020, we know that China's economy will have grown at the slowest annual rate since 1976, caused by the -6.8 percent year-on-year fall in the first quarter, when the COVID-19 pandemic was at its harshest in China. Since then the economy has begun a recovery with 3.2 percent in the second quarter and 4.9 percent in the third quarter.
We will not know the full year figures until into January, but data suggest a continuation of the third quarter progress, perhaps exceeding 5 percent year-on-year. The International Monetary Fund's latest forecast puts China's total annual growth rate at 1.9 percent, making it the only major economy in 2020 to avoid a negative rate for the year.
The initial turnaround reflected strong measures to bring COVID-19 under control, enabling a restart of industrial activity, supported by government economic policies to assist businesses through more government spending and tax relief and to encourage employment which is essential for consumer spending. Infrastructure investment has continued and monetary policy has been supportive, with regular cuts in lending rates and in the banks' reserve requirements.
A promising sign has been that during the third quarter consumer spending has recovered with retail sales rising 3.3 percent year-on-year in September, the highest reading so far this year. As confidence returns, this has been reflected in the central bank choosing to hold off further easing to ensure a balance between debt risks and economic stability.
The expected strong fourth quarter performance has been kickstarted by strong domestic activity including travel and hospitality in the October "Golden Week", with data from the Ministry of Culture and Tourism showing that there were 637 million trips within China over the eight-day holiday. The recovery will have come against a background of second waves of the virus in major Western economies and some disruptions to international trade. China's exports have continued to grow (particularly boosted by medical supplies and electronic goods) but China's leadership has nevertheless sought to protect the economy from difficult headwinds internationally.
A key concept has been the policy of "dual circulation", which involves leveraging the dual forces of domestic and global demand, thus developing domestic capacity while pursuing any opportunities arising in global markets. A digital campaign calls for $1.4 trillion over five years in 5G, smart cities and other technological infrastructure, and a push to adopt this approach globally.
2021 has the potential to be a strong year of economic growth in China with forecasts of 8 percent and above to be found among economists. It is mathematically inevitable that the first two quarters of 2021 will be exceptionally strong, perhaps one of the best half years on record because they will reflect year-on-year comparisons with a first half of the 2020 slump. This will be achieved despite the ongoing challenges that the world economy will face from lockdowns and activity restrictions from a resurgence of COVID-19 across major nations.
The second half of 2021 will be compared with a relatively strong end to 2020 in China, but momentum is expected to continue as the widespread deployment of vaccines globally will support recovery and return to a new normal in major economies and boost China's trade.
China's success in global markets as they recover, will be underpinned by the recently signed Regional Comprehensive Economic Partnership between Asia-Pacific Nations, the prospect of a reset in US-China relations under a Biden-led administration and further progress in EU-China economic cooperation. As the year ends, China and the EU are working hard on a Comprehensive Agreement on Investments (CAI) to replace 26 existing bilateral investment treaties.
So long as a global rollout of vaccines proceeds, Western economies can see an end to costly job protection schemes and business support and enjoy a return to growth which will be assisted by China's resurgence and in turn help sustain China's 2021 growth. Let's approach 2021 with confidence and cooperation.
Colin Speakman is an economist and an international educator with CAPA: The Global Education Network.
The opinions expressed here are those of the writer and do not represent the views of China Daily and China Daily website.
If you have a specific expertise and would like to contribute to China Daily, please contact us at opinion@chinadaily.com.cn , and comment@chinadaily.com.cn
Most Viewed in 24 Hours
China Views