How Belt and Road is blazing a trail through pandemic
Share - WeChat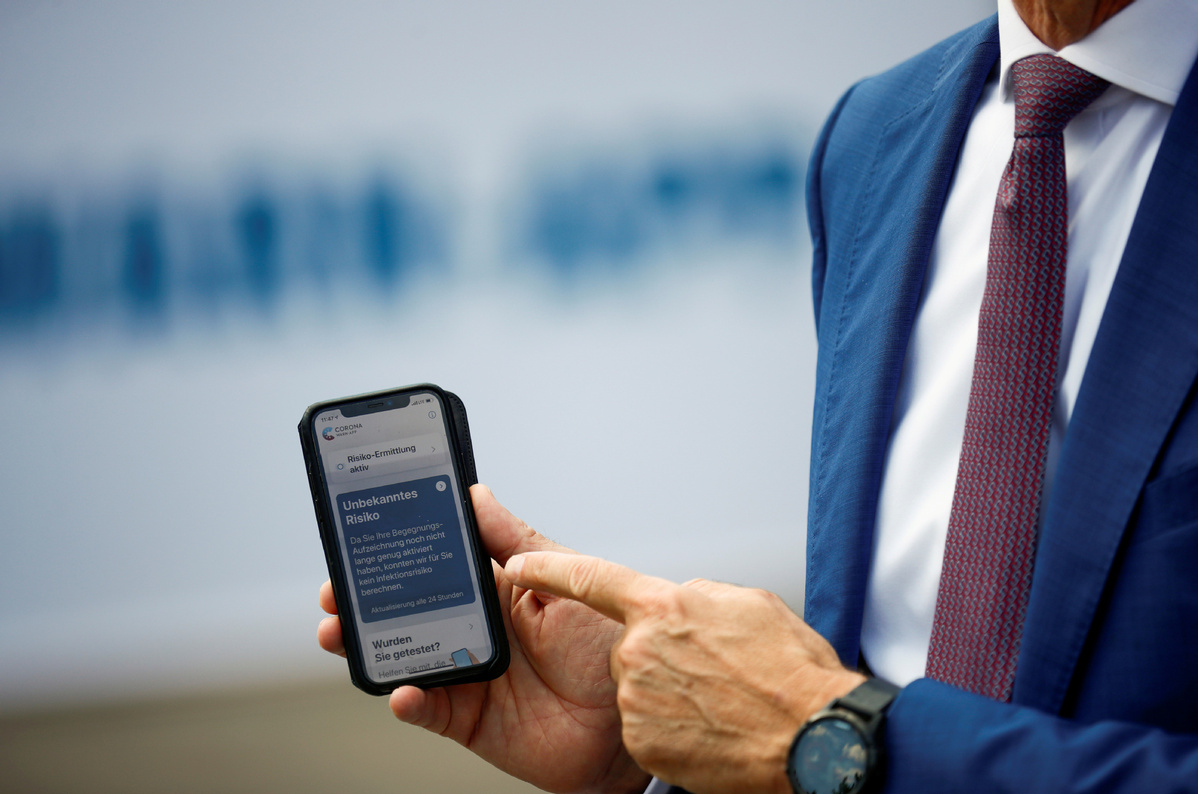 Digital Silk Road
World Health Organization Director-General Tedros Adhanom Ghebreyesus said the Health Silk Road and Digital Silk Road put forward by China highlight the importance of innovative forms of cooperation to tackle the challenges we collectively face.
The Digital Silk Road stands out during the pandemic for two reasons.
On the one hand, many countries have strengthened efforts on various China-inspired digital solutions, including a color-coded app, to combat COVID-19.
The apps largely automate the tasks of symptom reporting, contact tracing, and risk evaluation that are sucking up time and manpower in coronavirus hotspots.
Global experts, including many from the West, have hailed them as vital tools that helped China contain the coronavirus and allowed it to restart its economy with speed and confidence.
Such countries and regions as South Korea, Hong Kong, Singapore, Colombia, the Czech Republic, Ghana, Israel, Norway, and India have all followed China's example in introducing comparable official contact-tracing mobile software applications to keep the public safe from the coronavirus and gauge their citizens' exposure to infection.
Western countries also have come around. In late March, the European Commission persuaded telecommunications companies to share users' mobile data to help predict the spread of the coronavirus across Europe.
In mid-April, US tech rivals Apple and Google said they had partnered to build software similar to Singapore's that will use Bluetooth to alert Americans if they've been close to a confirmed COVID-19 case.
On the other hand, COVID-19 is transforming the nature of economy, shifting the balance between electronic and retail commerce in the former's favor. With the COVID-19 outbreak and social distancing measures continually pushing economic activities and consumption patterns online, China's Digital Silk Road is set to rise.
As countries all over Europe have closed non-essential stores to contain the surge of COVID-19, consumers in increasing numbers have turned to Chinese online shopping websites to purchase products.
The logistics backbone behind the upswing in China's retail sales is air cargo. Shipping companies operate air freight services along multiple routes between China and the countries of Europe along the Air Silk Road.
"Have you ever purchased products directly from China? Click here to find out more about Singles Day 2020!"
China's Singles Day on Nov 11 is the world's biggest 24-hour online shopping event. On that day, visitors to the Belgian e-commerce website facealacrise.be were welcomed by the above note, which invited them to explore a myriad of high-quality products on offer from Chinese retailers.
The pandemic has forced the suspension of several flights between China and Europe, but the Air Silk Road cargo companies at Liege Airport continue to operate at almost full capacity, helping countless small and medium-sized enterprises deliver their products across thousands of miles.
Liege Airport expects to be among the few airports in Europe to maintain a 10 percent growth in 2020. Its annual cargo volume is projected to exceed one million tons for the first time.
Luc Partoune, CEO of Liege Airport, attributed this to the rapid development of cross-border e-commerce, adding that it benefited not only the aviation industry but also other industries, and not only China but also the world over.
Seizing the business opportunity, Yang Gaijing, an overseas Chinese who has been engaged in the catering industry in Liege for more than 20 years, launched his logistics company this year and wasted no time to join the Singles Day shopping bonanza.
"Online shopping has a huge potential in Europe, unlike in China, where the market is saturated. Our company will also focus on helping European SMEs export to China in the future," he said.
In addition to contact tracing and e-commerce, China's medtech sector may similarly find opportunities abroad. In the past year, online doctor consultation platforms like Alibaba Health, Ping An Good Doctor and Jingdong Health have seen consultations soar. Similar technologies may be able to be successfully implemented abroad if staffed by locals, given health sector shortfalls in many BRI countries.