Record set for hitting ping-pong balls with nunchaku
Share - WeChat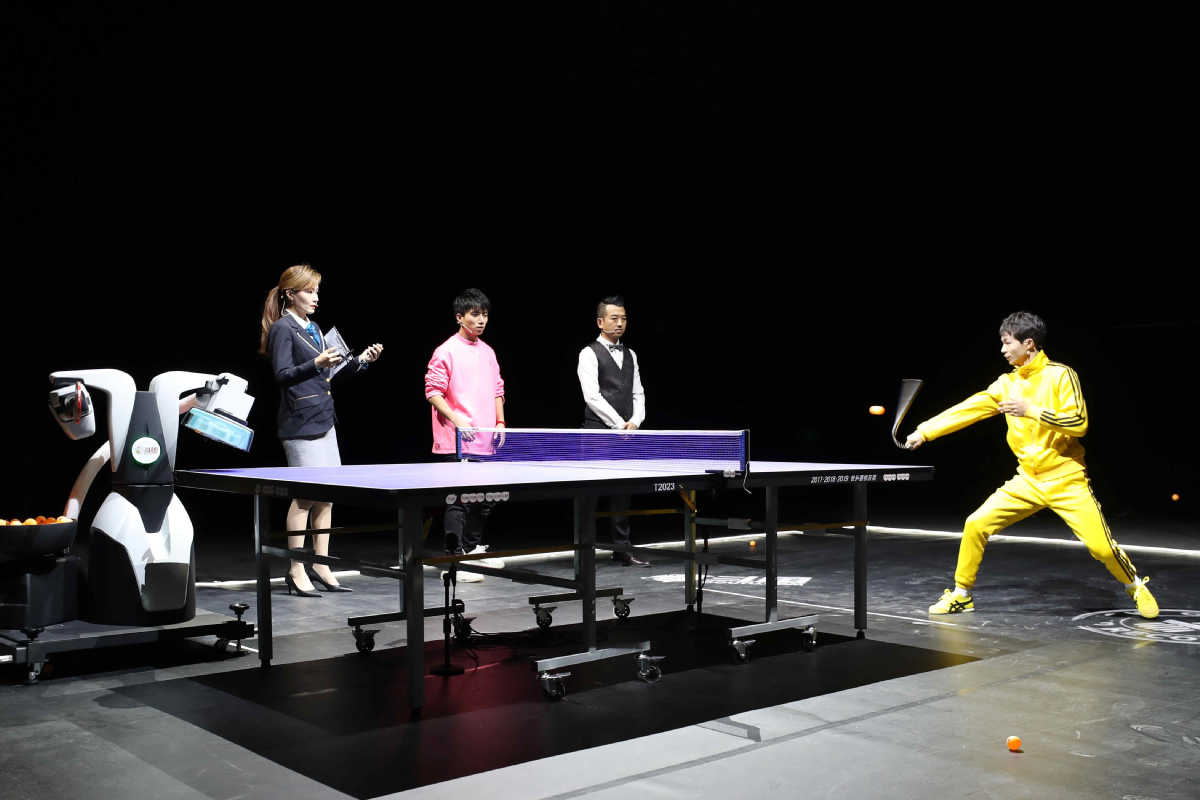 Chinese challenger Xie Desheng hit 35 balls launched by an artificial intelligence ping-pong robot on Wednesday in Beijing, setting a new Guinness World Record for hitting the most ping-pong balls with a nunchaku in one minute.
The challenge was broadcast live by Douyu.com, a livestreaming platform based in Wuhan, Hubei province, and witnessed by staff from the Guinness World Records. The challenge is a part of the "Challengers" program launched by the platform.
Xie's opponent, an AI robot, has been used to train players on the national ping-pong team. The balls were required to meet the standards of the International Table Tennis Federation and the speed at which the balls were launched had to be above 40 kilometers per hour.
Xie had to remain 2.7 meters from the robot.
The 28-year-old martial artist rewrote the record after three attempts. The previous record-32 balls a minute-was also set by Xie at the end of last year.
The robot has two mechanical arms, one for launching balls and the other for returning them. It is capable of artificial intelligence analysis and can analyze a ball's motion and trajectory. It can reproduce the movements of people, and simulate different playing styles through quick changes of its paddle to imitate the service posture and service path of the national table tennis champion.
Xie, 28, from Chaozhou, Guangdong province, has practiced with nunchakus for more than 10 years. He has set several other Guinness World Records with nunchakus, including unscrewing 10 mineral water bottle caps in 34.8 seconds and extinguishing 52 candles with nunchakus in one minute.
Xie is a martial arts instructor of the People's Armed Police Force of Shanghai. He also gives nunchaku training classes and has trained more than 5,000 people.