2nd vaccine ready; update by CDC panel
Share - WeChat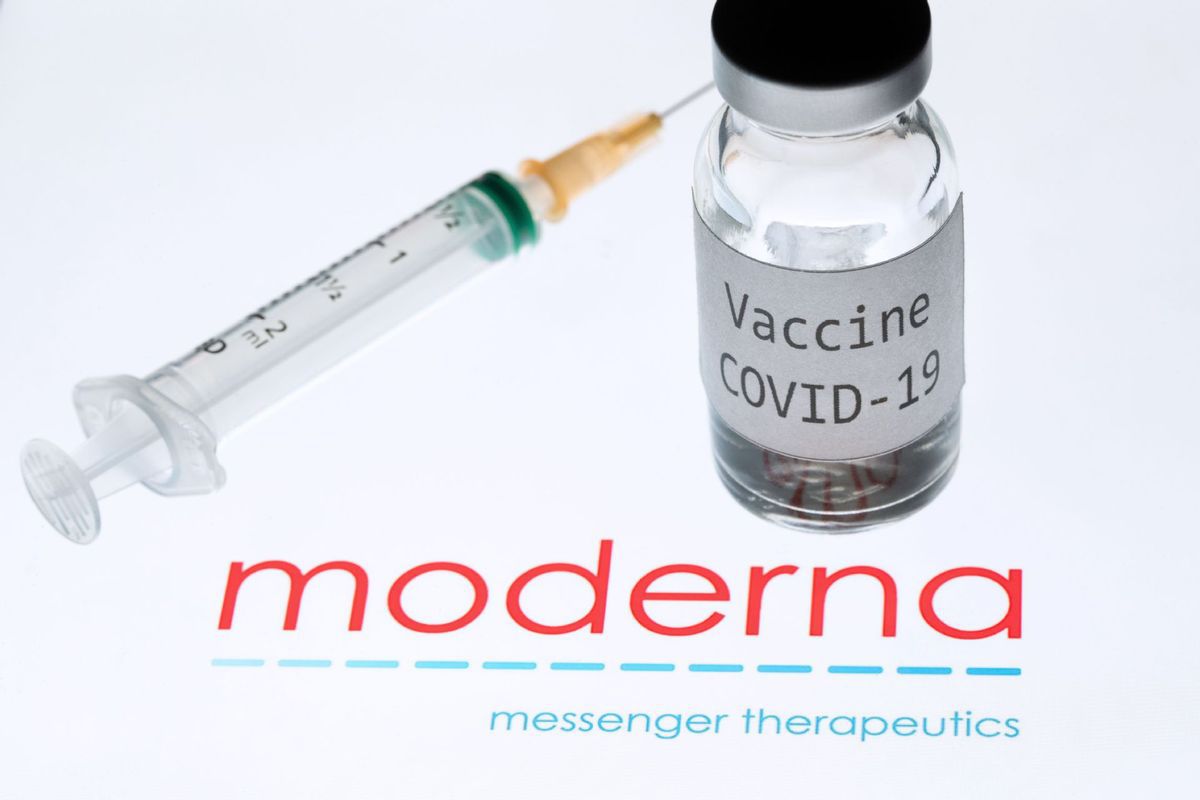 Moderna's newly authorized COVID-19 vaccine will arrive in US states Monday as some hospitals in California, now the nation's epicenter for the coronavirus, reportedly are preparing in coming weeks for the possibility of rationing healthcare because they don't have enough trained staff to treat patients.
On Sunday, an advisory committee to the Centers for Disease Control and Prevention (CDC) voted 13-1 that people 75 and older and essential workers like firefighters, teachers and grocery store workers should be next in line for COVID-19 shots.
The panel earlier advised that healthcare workers and residents of long-term care facilities be the first to receive the vaccine.
The essential workers include firefighters and police officers; teachers and school staff; food and agriculture workers; manufacturing workers; corrections workers; US Postal Service workers; and public transit and grocery store workers.
The committee also voted that behind those groups should be other essential workers; people ages 65 to 74; and those aged 16 to 64 who have certain medical conditions — like obesity and cancer — that put them at higher risk for severe disease if they get infected with the coronavirus.
The expert panel's recommendation next goes to the CDC director and to states as guidance to put together vaccination programs. CDC directors have almost always signed off on committee recommendations.
There still will be differences on distribution from state to state, because various health departments have different ideas about who should be closer to the front of the line.
Earlier Sunday, trucks left the Olive Branch, Mississippi, factory, near Memphis, Tennessee, with the vaccine developed by Moderna and the National Institutes of Health.
Distribution of the Moderna vaccine, the second one after Pfizer-BioNTech's, was authorized for emergency use on Friday by the US Food and Drug Administration.
The first of 5.9 million shots already manufactured by Moderna are expected to be given on Monday.
The US government is on track to deliver 20 million doses of the Pfizer and Moderna vaccines to states by the first week of January.
In California, the country's most populous state, the Los Angeles Times reported on Saturday that a document it obtained was recently circulated among doctors at four hospitals run by Los Angeles County. It outlines how doctors will no longer try everything to save a life but instead decide how to keep as many people as possible from dying.
Los Angeles County Health Services Director Dr Christina Ghaly said in an email to the newspaper that the guidelines weren't in place as of Friday night but that they were essential to develop given the coronavirus surge has arrived and "the worst is yet to come".
"We have enough beds, supplies, and equipment for now, but we don't have enough trained staff for the number of patients who need care. We have brought in new staff, retrained and redeployed staff from other areas of the system, and have requested additional resources from the state," Ghaly wrote. "But these measures are not anticipated to be enough to meet the continuously escalating number of patients that are presenting across the county for care."
The memo said the shortages are likely to be of highly trained staff, specifically respiratory therapists, ICU nurses and critical care physicians. Decisions would be made by an appointed triage officer.
As of Friday morning, fewer than 70 ICU beds were available across the county. The memo obtained by the Times said that for patients who receive a scarce resource, they will be given up to two days to see if it is helping, at which point they should be reassessed to determine whether the treatment should continue.
Los Angeles County has continued to report single-day coronavirus case numbers at or near daily records.
On Friday, an independent Times tally found that the county reported 15,749 coronavirus cases, the second-highest single-day tally on record; on Wednesday, 22,469 cases were recorded.
The county has been averaging about 13,600 coronavirus cases a day over the last week, more than triple the comparable figure on Thanksgiving.
On Friday, 87 deaths were reported in Los Angeles County, which is now averaging 79 deaths a day over the past week.
In the US on Friday there were 251,447 new cases and 2,815 deaths, according to Johns Hopkins University data. The number of new cases set Friday is the highest ever recorded, surpassing the toll set Dec 15 by more than 2,000.
On Sunday, there were 196,295 new cases reported and 2,571 deaths. The US now has more than 17.8 million coronavirus cases and over 314,400 COVID-19 deaths, according to Johns Hopkins.
President-elect Joe Biden and his wife, Jill, will get their first dose of the Pfizer vaccine on Monday, according to Biden's incoming press secretary, Jen Psaki. Among politicians to receive the vaccine Friday: Vice-President Mike Pence, House Speaker Nancy Pelosi and Senate Majority Leader Mitch McConnell.
The Associated Press contributed to this story.