Year-ender: Chinese artworks fetching over 100m yuan in 2020
Share - WeChat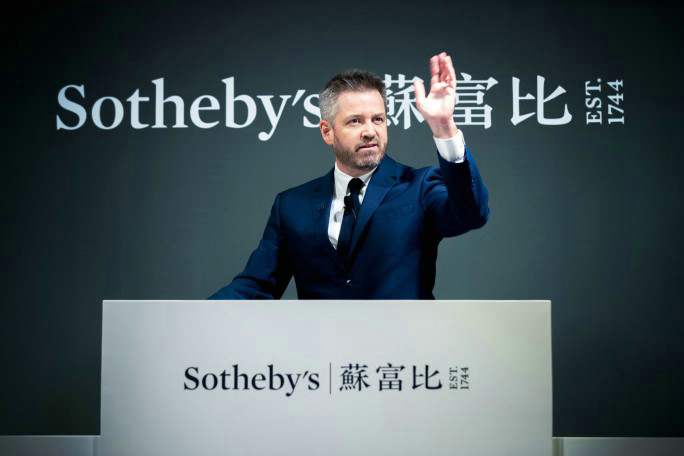 Editor's Note:
According to The Art Basel and UBS Art Market Report 2020, an annual global art market analysis paper, China remained the third-largest art market in the world in 2019, accounting for 18 percent of global sales of art and antiques following the US's 44 percent and the UK's 20 percent.
However, even with 20/20 vision, nobody in 2019 would have expected what a volatile year 2020 would be. As COVID-19 plays havoc with the world, nearly all industries have been more or less scathed by the once-in-a-century crisis.
The art auction market in China is no exception. Physical auctions came to a standstill until July, when coronavirus cases ebbed in China. Unfazed by the pandemic, auction houses have stepped up their efforts to make more bidding happen online.
A recent report released by Artnet, a leading online platform for trading and researching art, shows Chinese art scooped three spots from the top 10 most expensive artworks sold worldwide in 2020.
What, then, were the most expensive Chinese artworks sold in 2020?
After reviewing the auction results in and out of China, we've rounded up the 13 Chinese artworks that fetched over 100 million yuan in 2020, with three of them surpassing the 200 million yuan mark.
It's also worth noting six of the 13 lots were works of the late Chinese-French master painter Sanyu (1895-1966). Hailed as "China's Matisse", Sanyu in recent years has become one of the most sought-after names in the auction world. This year, two of his female nude paintings—Quatre Nus and Nu, three of his flower paintings and his unique goldfish painting were heatedly vied for by collectors.
Let's see the Chinese art treasures that have taken the 2020 auction market by storm.