Issy Wood's first Asia solo dazzles in Beijing
Share - WeChat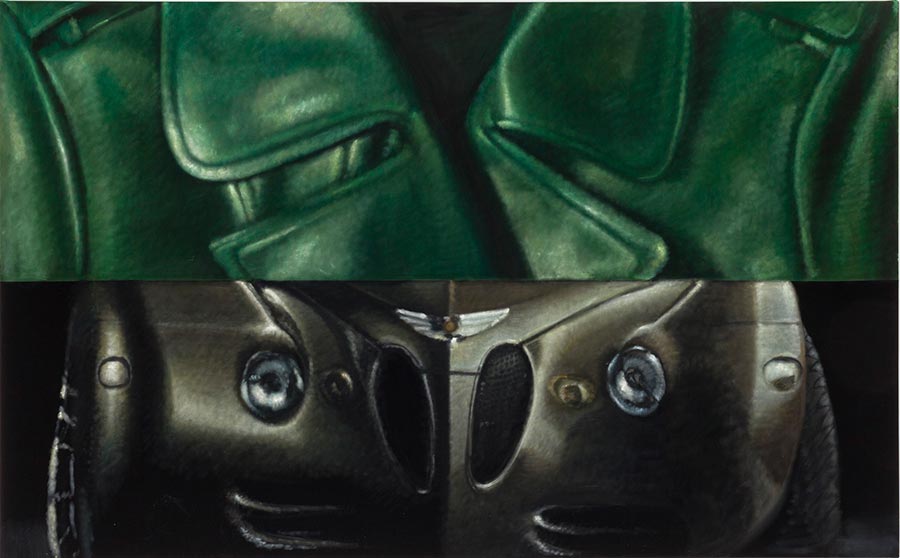 At the end of the show, viewers are invited to enter Wood's sanctum to interact with the artist in a more intimate and personal manner.
There visitors can squat down to view the floor decorated with the artist's hand-painted tiles, read When You I Feel and All The Rage, two compilations of the artist's writing, and appreciate a roster of small-size paintings that reveal the humor, sarcasm and surrealism that characterize the millennial artist's work.
For example, a painting titled Hold onto Your Teenage Daughters depicts a close-up of a pig's head with a squinting eye. Another painting combines a beautiful woman sporting vampire teeth, with bubbles, cupcakes and a diamond-shaped clock, an item the artist included in many of her paintings created in 2020.
"She's good at layering everyday objects with something extraordinary, making her work quite funny and also recognizable," said Huang, who came across Wood's work three years ago and was impressed by her distinct style.