COVID-19 death toll in US border county tops 1,000
Share - WeChat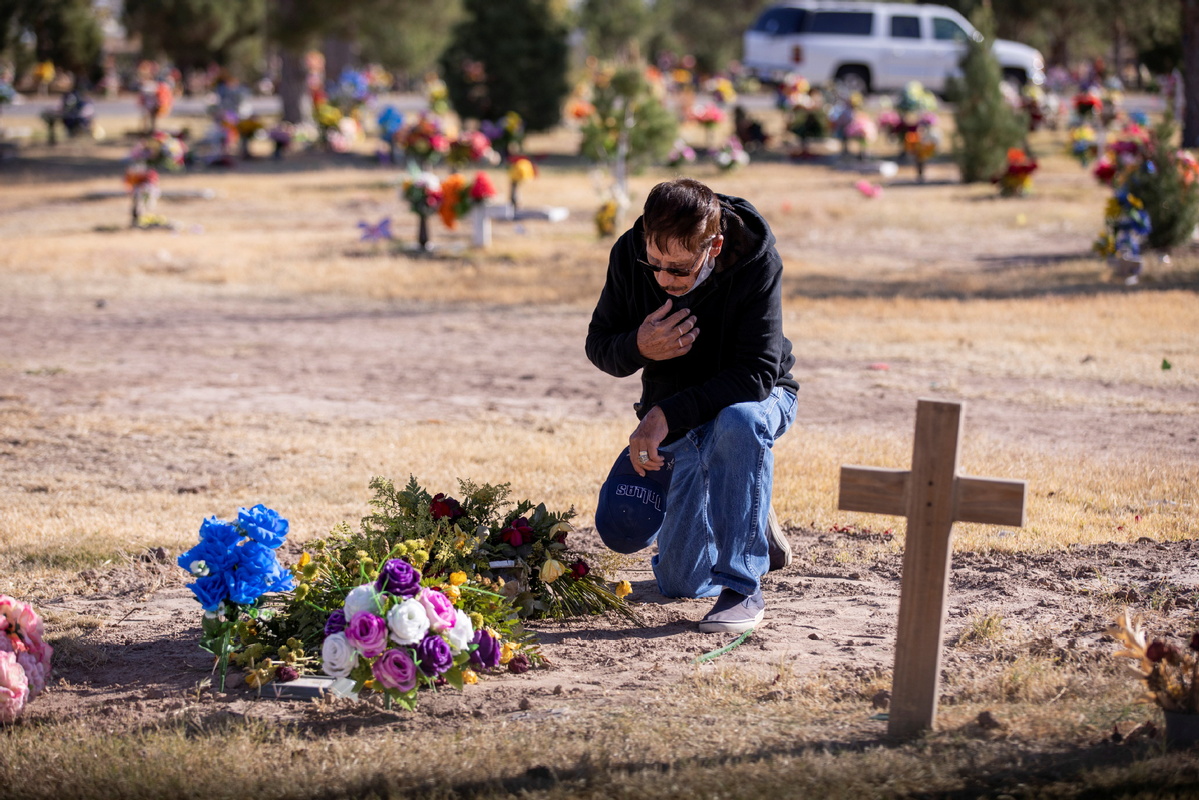 HOUSTON -- The death toll from COVID-19 in the US border county of El Paso surpassed 1,000 on Sunday.
According to official figures, El Paso reported 11 deaths from COVID-19 on Sunday, bring the pandemic death toll to 1,010, health officials confirmed. However, El Paso's death count could be much higher as 612 deaths were under investigation to determine if they were due to COVID-19.
There were also 217 new cases reported on the day, with the total number of confirmed COVID-19 cases reaching 89,762 since March.
Official data showed that hospitalizations were on a decline with 730 patients hospitalized as of Sunday morning, including 281 in intensive care and 202 on ventilators.
Meanwhile, the city of El Paso's Department of Public Health is conducting a COVID-19 household survey to help determine the population's degree of immunity.
The survey, started on Saturday and will last four weeks, uses a random sampling of the population by census track, the department said in a news release.
"Households will be randomly chosen using scientifically proven methods to better understand the cumulative incidence of SARS-CoV-2 infection, the coronavirus that causes COVID-19," said the news release.
El Paso, a US border county adjacent to Mexico, has been devastated by the coronavirus since October with a positivity rate higher than most of the counties in the country.