Airlines stepping up to plate in vaccine delivery
Share - WeChat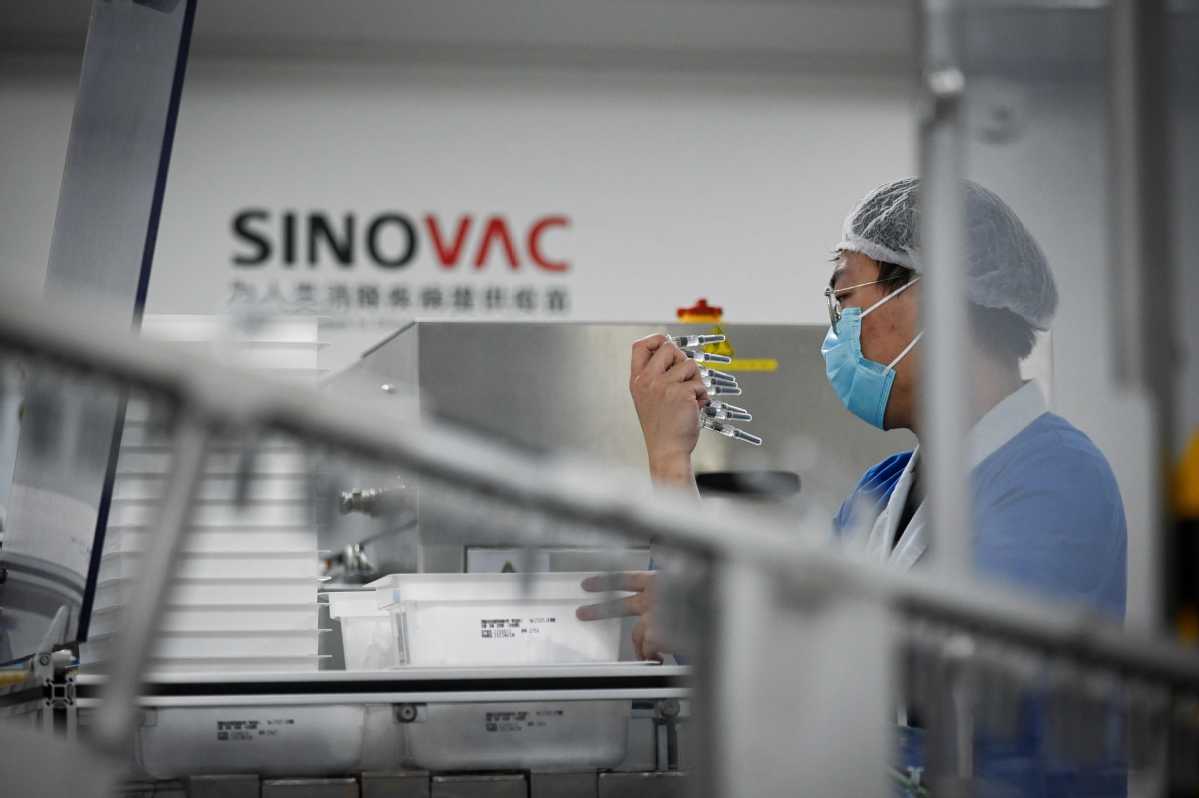 "Delivering billions of doses of vaccines that must be transported and stored in a deep-frozen state to the entire world efficiently will involve hugely complex logistical challenges across the supply chain," said Alexandre de Juniac, IATA director-general and CEO.
While the immediate challenge is the implementation of COVID-19 testing measures to reopen borders without the need for quarantine, "we must be prepared when a vaccine is ready," he said.
On Nov 15, Turkish Cargo carried COVID-19 vaccines manufactured in China to Sao Paulo, Brazil, with a connecting flight in Istanbul. The vaccines were loaded inside seven containers equipped with cooling systems.
The carrier said it is committed to transporting COVID-19 vaccines that are ready or being developed. From January to September, Turkish Cargo transported more than 40,000 metric tons of medical products and equipment, which was 50 percent higher than the pharmaceutical shipping volume made in the same period last year.
In order to satisfy growing demand for transporting vaccines, Turkish Cargo has increased its capacity for cold-chain shipments by 30 percent by working with one of the largest suppliers of containers in the industry.
In 2019, air cargo business accounted for 12 percent of total air transportation revenues globally and the proportion is expected to grow to 36 percent in 2020, IATA said.
Next year, the cargo side of business is expected to continue to expand with strong performance. Improved business confidence and the important role that air cargo plays in vaccine distribution is expected to see air cargo volume grow to 61.2 million tons in 2021, and cargo revenue could achieve a historic high of $139.8 billion in 2021, IATA said.
"Cargo is performing better than the passenger business. It cannot, however, make up for the fall in passenger revenue. But it has become a significantly larger part of airline revenues and cargo revenues are making it possible for airlines to sustain their skeleton international networks," said de Juniac.
"The history books will record 2020 as the industry's worst financial year, bar none. Airlines cut expenses by an average of a billion dollars a day over this year and will still rack up unprecedented losses. If not for the $173 billion in financial support by governments, we would have seen bankruptcies on a massive scale," he added.
A net loss of $118.5 billion for the global airline industry is expected for this year, and deep industry losses will continue into 2021. The second half of next year is set to see some improvements after a difficult first half, following the expected reopening of borders with testing and the widespread availability of vaccines, IATA said.
Ma Tao, IATA regional vice-president of North Asia, said the organization has been maintaining close communication with the Civil Aviation Administration of China, and they hope to make joint efforts in the process of reopening borders.
In addition, Ma said China could consider setting up quarantine-free travel bubbles with some low-risk countries and regions to resume leisure travel.
US-based Delta Air Lines said it saw revenue reach a new high in January, but later it experienced a 95-year low in financial income due to the unexpected outbreak of COVID-19.
The carrier has been striving to reduce expenditures and is exploring new income sources, and more than 17,000 employees have recently voluntarily resigned to help cut costs. Yet the airline said it would continue its investments in some long-term projects, such as the building and upgrading of VIP lounges at airports.
"China is leading a global post-COVID-19 economic recovery, and Delta was the first US carrier to resume flight service to China. This year, if China gets the contagion under control and emerges through winter stably, it will help set the stage for the resumption of international travel," said Wong Hong, Delta Air Lines president for China and Singapore.
"Next year is crucial. If vaccines can be transported globally in the second half of next year, it is expected to help restore travel confidence. There are not many carriers that can experience losses for another two to three years," he said.