UK revamps tiered system against COVID-19
Share - WeChat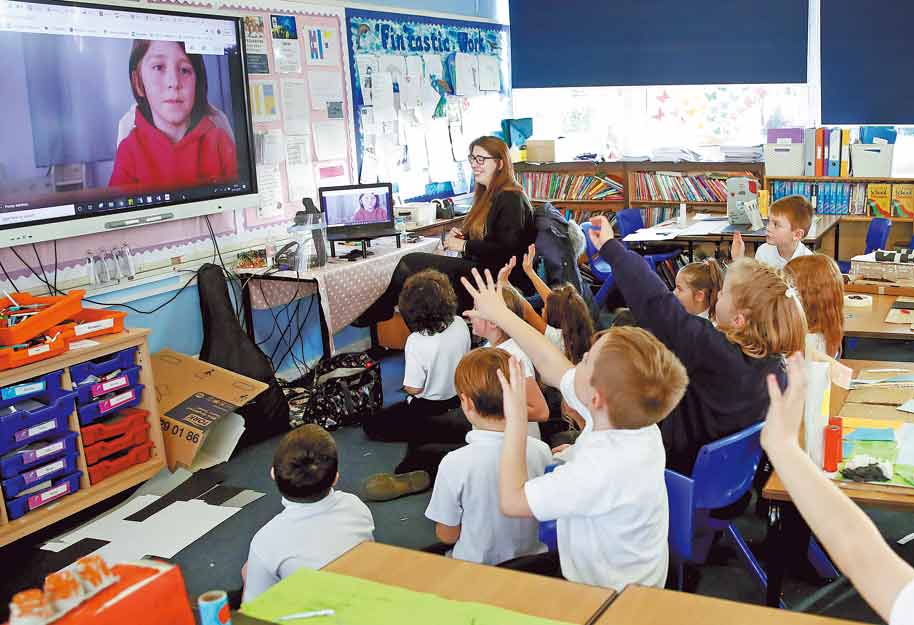 When England entered its second national novel coronavirus lockdown on Nov 5, Prime Minister Boris Johnson and those close to him were clear that the Dec 2 end date would not be extended.
Johnson made the promise, in part, because he knew the 32 Members of Parliament from his ruling Conservative Party who voted against the lockdown and the 17 who abstained would protest again if he tried to extend it, and likely be joined by many others.
But Johnson also made the pledge because the economy was on the ropes and brick-and-mortar businesses desperately needed to reopen. While it was clear he could not extend the lockdown, it was also apparent that the country could not return to the three-tier warning system in place before the second lockdown began.
That system, through which the risk posed by the virus was judged in geographical areas, according to factors including the number of local infections, triggered specific restrictions. After it was heavily criticized by members of the Scientific Advisory Group for Emergencies, the body that advises the government on scientific issues, it was clear the United Kingdom could not return to it.
The British Medical Association also said the three-tier system was "inadequate" for containing the spread of COVID-19. Experts on the Scientific Pandemic Influenza Group on Modelling, which also advises the government, said infections would rise quickly again if it was reintroduced.
Johnson announced on Nov 23 that England would indeed leave its lockdown on Dec 2, as promised, and return to something other than the much-maligned three-tier system.
Instead of either option, he said the nation would return to a new and improved three-tier system through winter.
When unveiling it, Johnson said: "People will be able to leave their home for any purpose and meet others in outdoor public spaces, subject to the rule of six; collective worship, weddings, and outdoor sports can resume; and shops, personal care, gyms, and the wider leisure sector can reopen."
But some question whether the updated three-tier system will be adequate, with so many freedoms and an additional relaxation at Christmas that will allow families to get together. Andrew Hayward, a professor of infectious diseases at University College London, told the BBC the relaxation from the full national lockdown will amount to "throwing fuel on the COVID fire "and risk a third wave of infections.
Devi Sridhar, a professor of global public health at Edinburgh University, agreed.
She said it was reckless for the UK to let down its guard, just as vaccines are coming onto the market.
"Why risk getting infected and infecting others over the holidays?" she asked. "Delaying by a few months is perfectly rational given solutions within sight in the spring."
Many people are also questioning the wisdom of a relaxation of the rules, with a poll conducted by data analysis group YouGov suggesting that trust in the government has halved since spring. The pollsters found only one-third of respondents expressing satisfaction at the way the government has handled the pandemic.
But Chris Whitty, England's chief medical officer, said during a news briefing he is confident the reproduction rate of the virus will fall steadily, if people follow the new rules.
The new regimen allows people in tier one, the lowest-risk group, to gather in groups of no more than six, either indoors or outdoors. They can also visit bars and restaurants; attend indoor entertainment venues such as cinemas, theaters, bowling alleys and casinos; and watch outdoor sporting events in small numbers.
People in tier-two areas cannot socialize with others indoors but can gather in groups of up to six outdoors. They can only attend bars to eat a substantial meal. Strict rules limit the size and scale of activities at indoor entertainment venues.
Those in tier-three areas can have takeaway food and drink from bars and restaurants. They cannot visit indoor entertainment venues and are not allowed to socialize.
Fewer than 1 million people will be in tier one on Dec 2. Thirty-two million will be in tier two and 23 million in the third tier.
Keir Starmer, the leader of the UK's main opposition Labour Party, said those in tier three could face "weeks and weeks, more likely months and months, of agony from which there's no likely exit".
But Andy Burnham, the outspoken mayor of Greater Manchester, England's third-largest conurbation by population after Greater London and the West Midlands, told BBC Radio Manchester his city did indeed needed to be in tier three, based on the rate of infections.
But he called for more support for all businesses in the strictest tier.
"The new Tier 3 will hit the hospitality sector extremely hard," he said. "While there are grants for businesses forced to close, there is no extra support for businesses which supply them; like security, catering, and cleaning."
Britain's Health Secretary Matt Hancock admitted in the House of Commons that the new three-tier system will not be popular with everyone.
But he said, "hope is on the horizon".
"We still have further to go," Hancock said. "So, we must all dig deep… We should see these restrictions not as a boundary to push but as a limit on what the public health advice says we can safely do in any area."