Successful fight waged against waterborne killer
Share - WeChat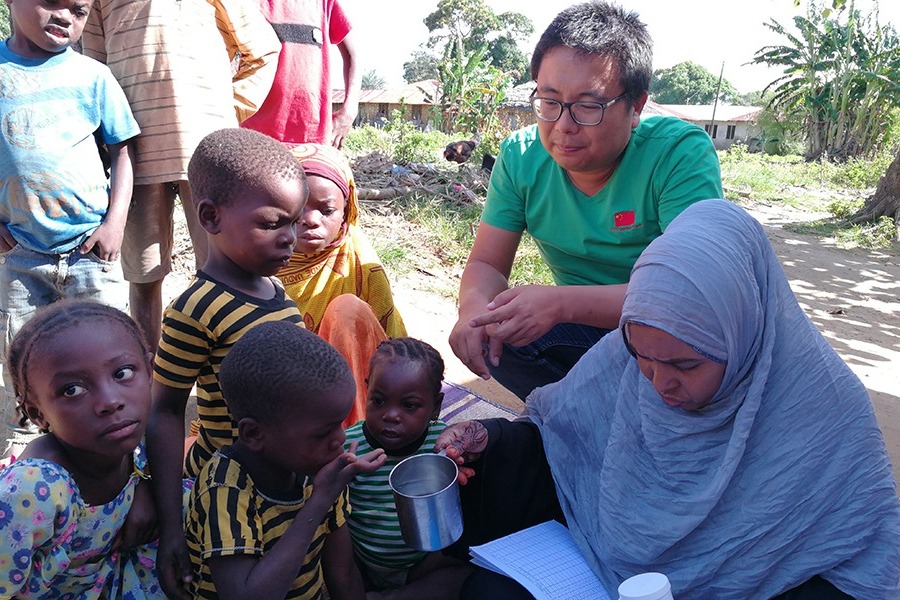 Disease falls victim to resolute prevention efforts
Many people enjoy running or walking along the picturesque banks of the Yangtze River in Nanjing's Pukou district, attracted by spacious areas of greenery, countless willow trees and fresh breezes.
However, if they want to swim or wade in the river, they will be stopped by Yang Wenrong and his colleagues.
A member of the district's control center for schistosomiasis, a disease caused by parasitic worms, Yang's daily work involves patrolling the river banks to prevent people becoming infected.
Commonly known in China as "blood-sucking worms", the parasites can penetrate the skin within 10 seconds.
Yang said: "Many people like to play in the water, but on numerous stretches of the Yangtze, this is not safe. Contact with the water should be avoided, especially on warm and hot days. Even those who have to work on the river, such as flood control employees, must wear protective clothing and rubber gloves."
Schistosomiasis, which infects humans and animals, can cause fever, diarrhea and an enlarged liver, among other conditions. Without proper treatment, it may result in death.
The worms lay eggs inside the body, which are later excreted. Eggs that come into contact with water hatch into a larva known as miracidia, which later invades its sole intermediate hosts-oncomelania, or freshwater snails-before developing cercariae, a free-swimming larva.
Once humans or animals come into contact with water containing cercariae, they are infected with schistosomiasis. The parasites will continue to produce numerous eggs, harming the liver and spleen.