Treasure stolen from Old Summer Palace returns home after 160-year odyssey
Share - WeChat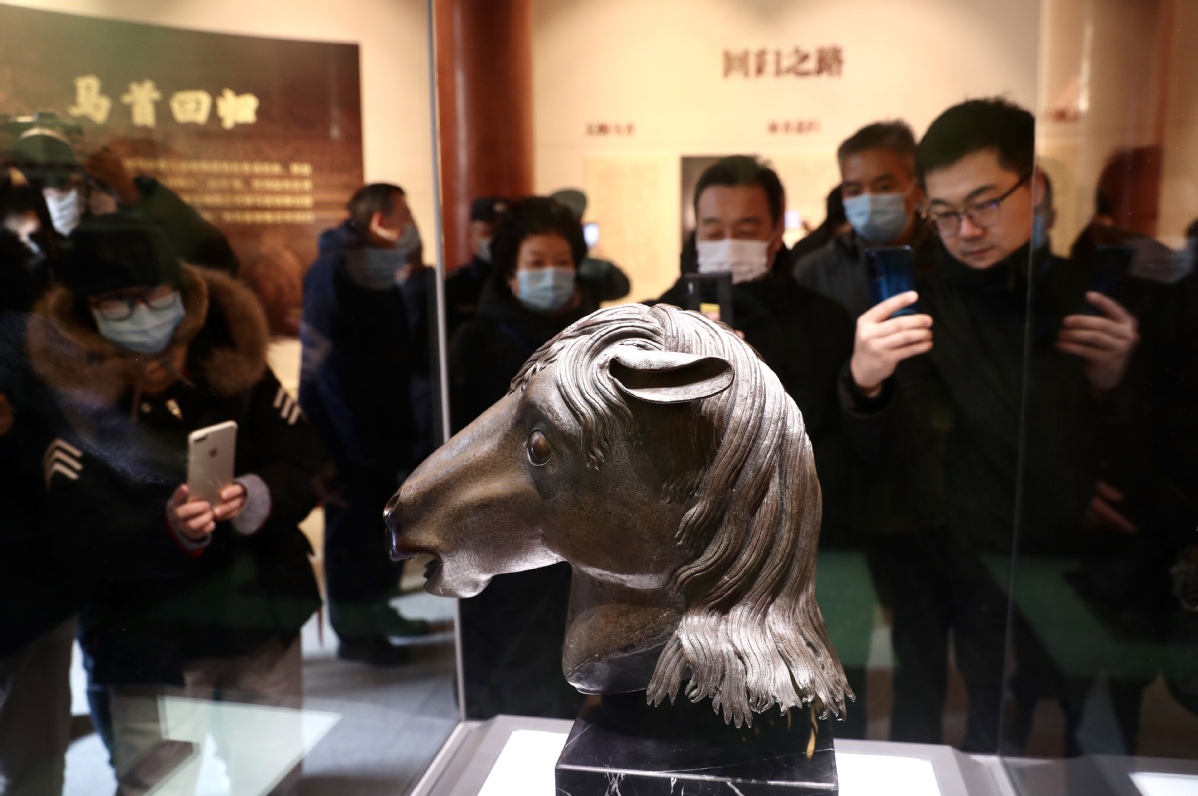 A famous bronze sculpture of a horse's head, which was looted in 1860 from the Old Summer Palace, or Yuanmingyuan, finally returned home on Tuesday to the site of the former imperial resort of the Qing Dynasty (1644-1911) in Beijing.
The object was one of 12 Chinese zodiac signs adorning a water-clock fountain that were stolen by invading Anglo-French forces in 1860 during the Second Opium War (1856-60).
Buildings were burned down and numerous cultural relics were looted in the turmoil 160 years ago, leading Yuanmingyuan to gradually fall into ruin.