New branding model proposed to help companies after COVID-19
Share - WeChat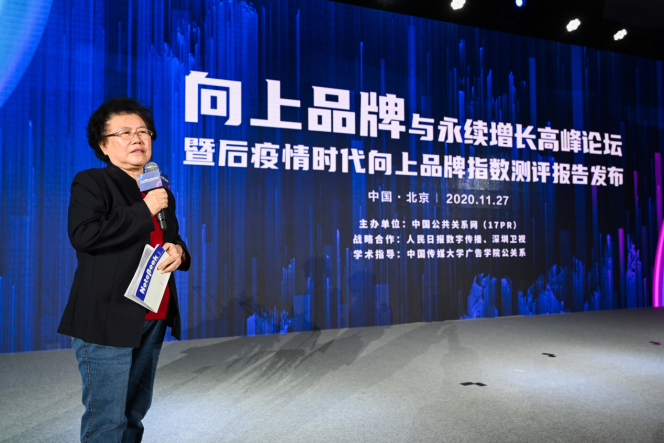 An in-depth report focusing on corporate brand communications after the COVID-19 pandemic was released on Friday, with a new model proposed.
The report, released at the Upward Branding and Sustainable Growth Summit Forum by 17PR, a China public relations network, proposed the new 5C model, which stands for Credit, Conversion, Co-creator of value, Connection and Crisis. The new model is intended to help companies pinpoint future trends and clarify the upward path of brand development.
Shao Huadong, dean of Public Relations Department of Communication University of China, said the research team has investigated more than 200 industry insiders and conducted in-depth interviews with more than 30 brand experts in six months.
The report mentioned that during the epidemic, Chinese brands displayed "resilience" in the crisis. The internet, software and information service industry, food and beverage industry, and pharmaceutical industry are considered to be the main sectors that will increase their brand communication budgets in 2020. Social responsibility of these companies also has been demonstrated in the epidemic. Companies of different sizes and types have used the power of branding to convey positive values.
The digitalization of branding also involves many different levels. In 2020, the live broadcast boom has become the focus of strategic innovation in digital transformation. Integrated advertising of communication and sales, such as content marketing, e-commerce live broadcast, and short video marketing, is favored by many companies. In the next year, communications budgets will be tilted towards content marketing and e-commerce advertising.
The summit aimed to explore the path for a company to integrate the development of itself with the macro-economy and take advantage of the dual circulation development pattern.
Yin Xiaodong, founder of 17PR, said companies should build a new type of public relations by integrating social responsibility, and innovation and global vision, and that is what a brand should have.
Wang Yugang contributed to this story.