Stance on climate change lauded
Share - WeChat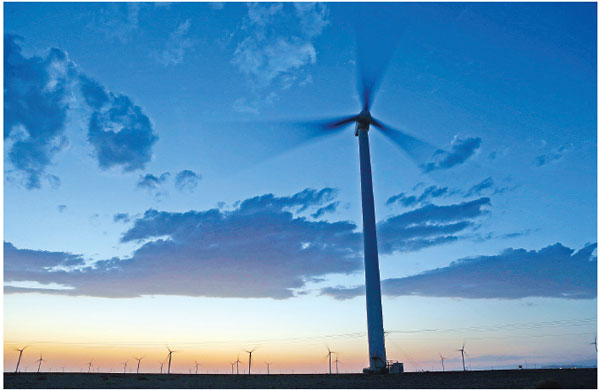 CAIRO-China's commitment to international climate and environmental agreements is in line with the UN Sustainable Development Goals, an Egyptian expert says.
China's policies have underlined the concept of eco-civilization, and green plans are included in the country's 14th Five-Year Plan (2021-2025) for National Economic and Social Development.
"China's care about fighting air pollution and protecting the environment is motivated by its care about the health of Chinese citizens in the first place, which is a good thing that has led the country to vow a commitment to relevant international goals," said Magdy Allam, secretary-general of the Union of Arab Environmental Experts affiliated with the Cairo-based Arab League.
Noting China's commitment to the UN Sustainable Development Goals and Agenda 2063, Allam commended the country's endeavor to get rid of old energy resources.
China's pro-environment commitment will encourage evasive countries to reconsider their positions and follow in its footsteps, and the Chinese government's initiatives in this regard is "excellent," he said. "So, China's commitment to relevant agreements has a positive effect both locally and internationally."
Allam expressed his hope that China will make all the joint infrastructure and industrial projects carried out under the Belt and Road Initiative "environmentally friendly".
"This way, China will provide a respected and civilized example of a big country that we value and appreciate in Egypt."
Xinhua