Australia needs to show its sincerity: China Daily editorial
Share - WeChat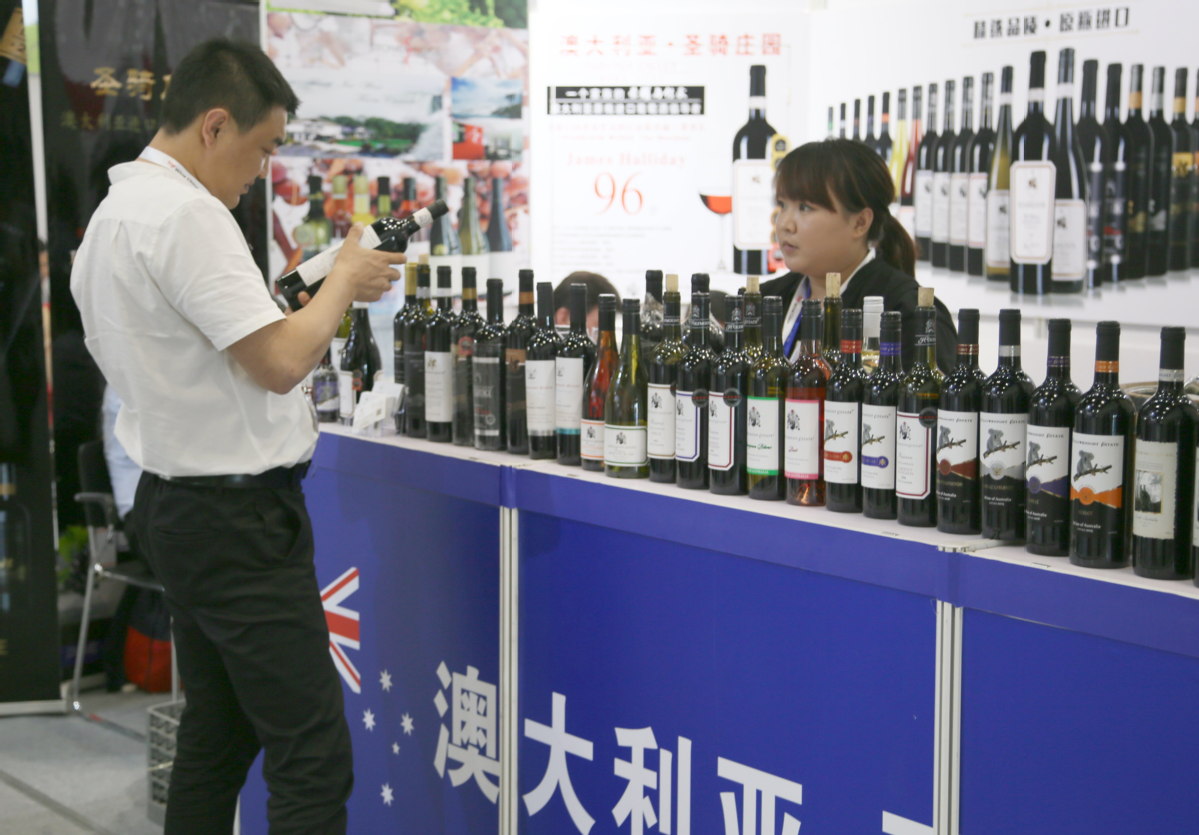 China's latest decision to impose provisional anti-dumping measures on Australian wine should not be wrongly interpreted as a sign of a trade war as it is fully in line with Chinese laws and regulations as well as international practice.
In a move resulting from an anti-dumping investigation into imports of Australian wine launched by the Ministry of Trade on Aug 18, it was announced on Friday that imports of Australian wine will be subject to tariffs ranging from 107.1 percent to 212.1 percent.
Given the current climate in bilateral ties, it is no surprise that the decision immediately drew a strong response from Australia with talk of a trade war and retaliatory moves.
Admittedly, China-Australia trade ties have taken a turn for the worse this year. China has already imposed anti-dumping duties on Australian barley and suspended beef imports from a few major Australian producers. It has reportedly banned other imports from Australia, including coal, sugar, lobsters, copper and logs since the start of last month.
But China has no intention of engaging in a trade war with Australia as it benefits no one's interests.
It is Canberra that needs to do some serious soul-searching on its hostile behavior and attitude towards its largest trading partner, as this is coloring its perceptions of trade between the two.
Canberra has interfered in issues concerning China's core interests and groundlessly accused China of engaging in "intervention and infiltration" activities in Australia. It even proposed a so-called "independent international inquiry" into the novel coronavirus outbreak, which was widely perceived as a move to defame China.
It has launched 106 anti-dumping and anti-subsidy investigations against Chinese goods and imposed unreasonably harsh scrutiny on Chinese investments in Australia.
In stark contrast, at present, around 95 percent of Australian products to China enjoy zero tariffs.
Instead of wasting time on pointing an accusing finger at China, Canberra should do more to repair ties.
In an article published on Wednesday, Australian Prime Minister Scott Morrison appeared to strike a softened tone on China by saying his country "desires an open, transparent and mutually beneficial relationship with China".
But if that is the case, Canberra needs to demonstrate its sincerity and back its words with deeds, since its recent political moves against China can hardly be interpreted as legitimate maneuvers to protect Australia's sovereignty and interests.
Based on these actions, Morrison's words can only be taken with a pinch of salt.
If it is sincere about desiring a mutually beneficial relationship with China, Australia needs to act accordingly.
Most Viewed in 24 Hours
China Views