Chengdu, Chongqing planning joint bid for 2032 Summer Olympics
Share - WeChat The Chinese cities of Chengdu and Chongqing are planning to bid for the 2032 Summer Olympic Games, according to a government document.
Chengdu, the capital city of Southwest China's Sichuan province, and its nearby municipality Chongqing will work on a joint bid for the Summer Olympics, with the 2032 edition their earliest possible target, as a boost for social economic development in the region, according to a development plan published by the province's sports governing body.
"As part of a national strategy to develop the Chengdu-Chongqing economic circle, the two cities will bid for the Olympics together to try to host a Games with strong urban and cultural characteristics of the two cities, and to enhance the international influence of the two cities," said the document released on the provincial government's official website earlier this week.
The document was a written reply from the Sichuan Sports Bureau to a proposal from a local political advisor, who had urged sports authorities in the region to step up efforts in sports development.
An official from the bureau on Friday confirmed with Red Star News on condition of anonymity that the two cities have set sights on the 2032 edition of the Games.
According to international conventions, the International Olympic Committee is expected to open the official bidding process in 2025 for the 2032 Olympics – seven years before each of the Games.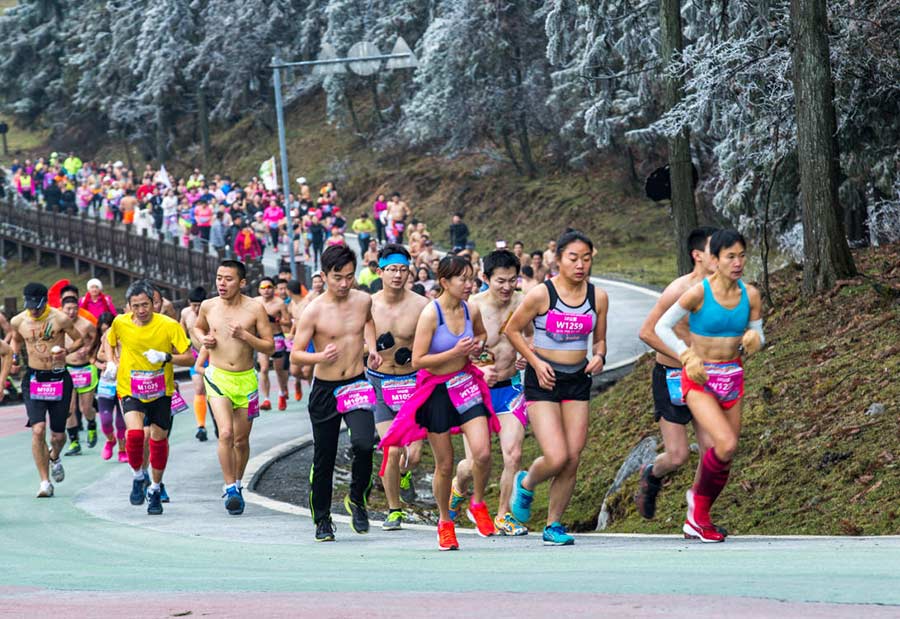 Should the two cities proceed with their joint bid, they will join a strong field of potential bidders, such as Brisbane in Australia, Jakarta in Indonesia and Doha in Qatar, to compete for the hosting rights of the major multisports international event.
After the delayed 2020 Tokyo Summer Games, the next two editions of the Summer Olympics will be hosted by Paris in 2024 and Los Angeles in 2028.
As the largest metropolitan area in western China, the Chengdu-Chongqing region has hosted a series of domestic sporting events, such as the Chinese Women's Basketball Association, the Chinese Tennis Association's domestic circuit and the National Badminton Club League.
Chengdu will also host the 2021 Summer University Games from Aug 18-29 next year.
Most Popular
Highlights
What's Hot