Oxford vaccine proved highly effective in Phase-3 test
Share - WeChat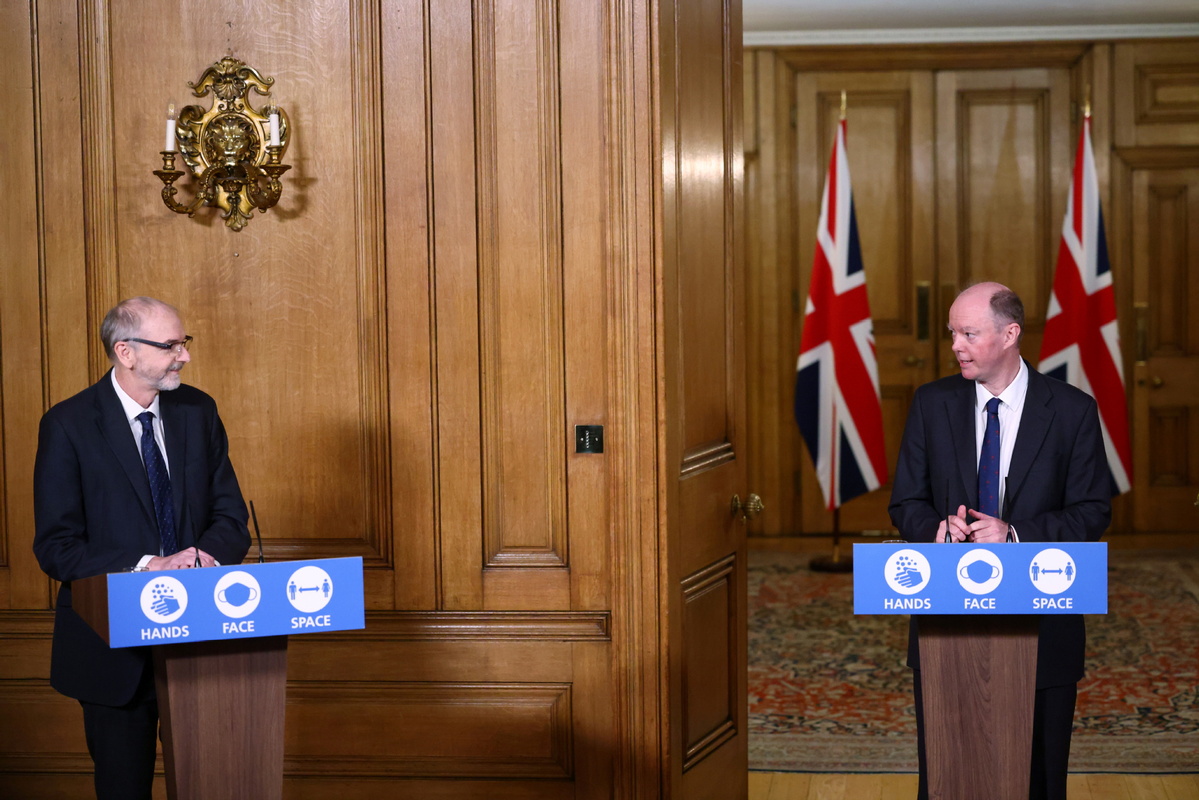 The COVID-19 vaccine candidate from Oxford University and Astra-Zeneca is up to 90 percent effective at preventing infection, according to data from Phase 3 testing.
There were no severe reactions or hospitalizations across 24,000 study participants in the United Kingdom, Brazil and South Africa, Oxford said in a statement on Monday, when it posted interim results from late-stage testing.
The treatment, which requires a two-dose regimen, provided differing levels of protection against the virus when dosage was altered.
The vaccine was 62 percent effective when given in two full doses, and 90 percent effective when a full dose followed a half dose. When combining all preliminary results, the vaccine showed 70.4 percent efficacy, according to Oxford. Health authorities will likely favor the most effective dosing regime if and when the vaccine gains approval from drug regulators.
"These findings show that we have an effective vaccine that will save many lives," said Andrew Pollard, chief investigator of the Oxford vaccine trial, which is run in partnership with Cambridge-headquartered pharmaceutical company AstraZeneca.
"Excitingly, we've found that one of our dosing regimens may be around 90 percent effective and if this dosing regimen is used, more people could be vaccinated with planned vaccine supply," Pollard added.
The Oxford jab joins a growing list of candidate vaccines to post positive Phase-3 data in recent weeks. Latestage testing of the Pfizer and Moderna inoculations suggest around 95 percent efficacy, and interim Phase 3 results for the Sputnik V shot from the Gamaleya National Center of Epidemiology and Microbiology in Moscow point to 92 percent efficacy. And mid-stage results released last week from Chinese pharmaceutical company Sinovac Biotech suggest its vaccine produces a strong immune response.
The Pfizer and Moderna shots use relatively new technology that involves injecting messenger RNA that instructs the body to produce antigens. The Oxford researchers used a more conventional approach, involving the introduction of a weakened and genetically altered version of the common cold virus.
The Oxford vaccine is also easy to store and transport, requiring refrigeration at between 2 and 8 C, whereas the treatments from Pfizer and Moderna must be kept at much colder temperatures for long-term storage.
"The vaccine's simple supply chain and our no-profit pledge and commitment to broad, equitable and timely access means it will be affordable and globally available supplying hundreds of millions of doses on approval," AstraZeneca Chief Executive Pascal Soriot said.
Further late-stage trial results for the Oxford vaccine are forthcoming, with data from 60,000 participants in the US, Kenya, Japan and India expected later this year. The UK has ordered 100 million doses of the Oxford vaccine and 40 million doses of the Pfizer jab.
Pfizer partner BioNTech told Reuters last week that first deliveries for its vaccine can be expected in mid to late December pending approval from regulators.