Rocket to lift Chang'e 5 moved to launch pad
Share - WeChat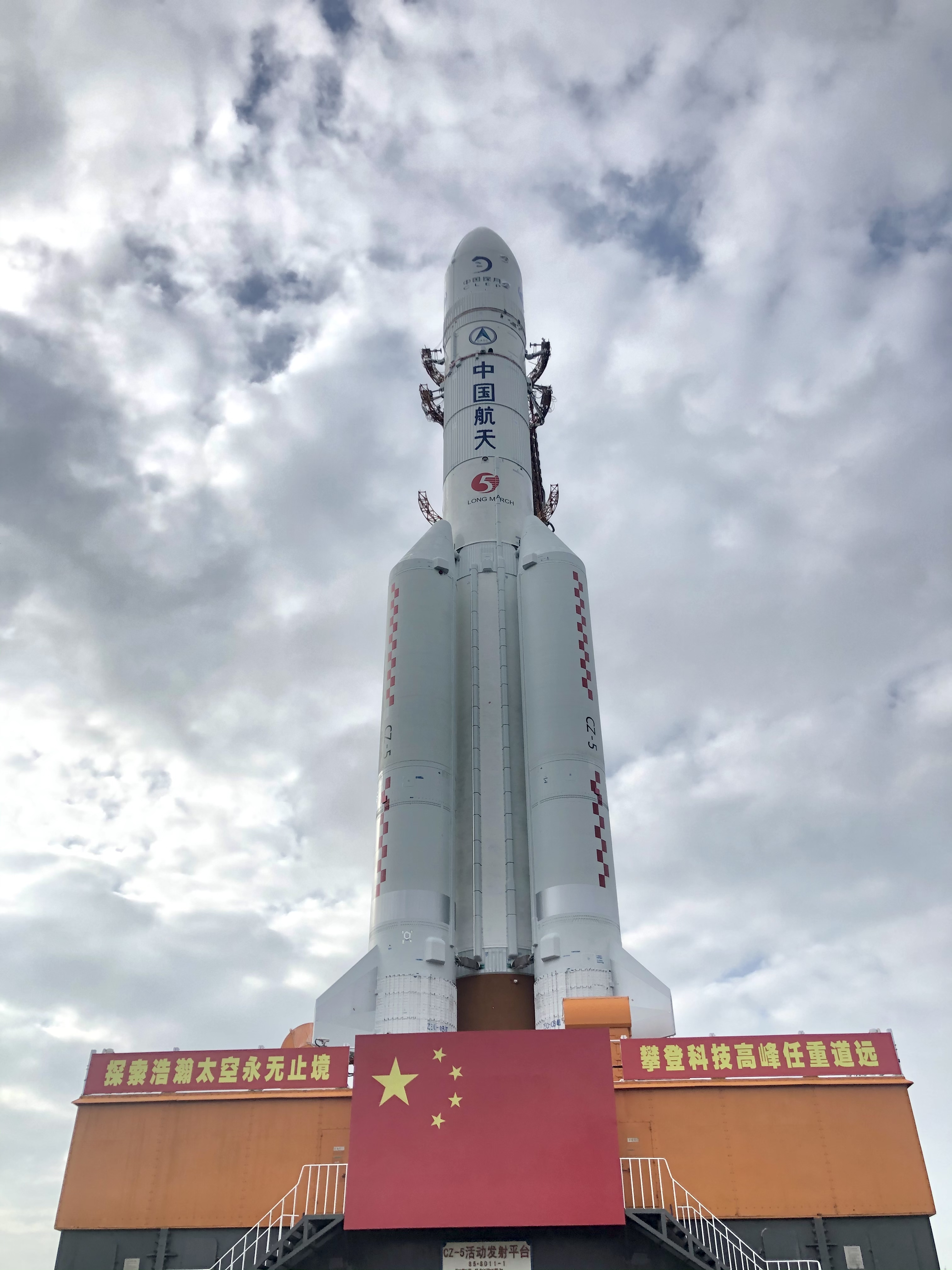 The 8.2-metric ton Chang'e 5 has four components -- orbiter, lander, ascender and re-entry module. After the probe reaches the lunar orbit, the components will separate into two parts, with the orbiter and re-entry module remaining in the orbit while the lander and ascender descend toward the moon's surface.
The lander and ascender will make a soft landing and then get to work on such tasks as using a drill to collect underground rocks and a mechanical arm to gather surface soil.
After the surface operations are done, the ascender's rocket will elevate it to lunar orbit to dock with the re-entry module. It will transfer lunar samples to the module, which will carry them back to Earth.
Considering these highly sophisticated operations, Chang'e 5 will be more difficult and challenging than previous Chinese lunar expeditions, designers have said.