Record online car sales during Singles Day shopping festival
Share - WeChat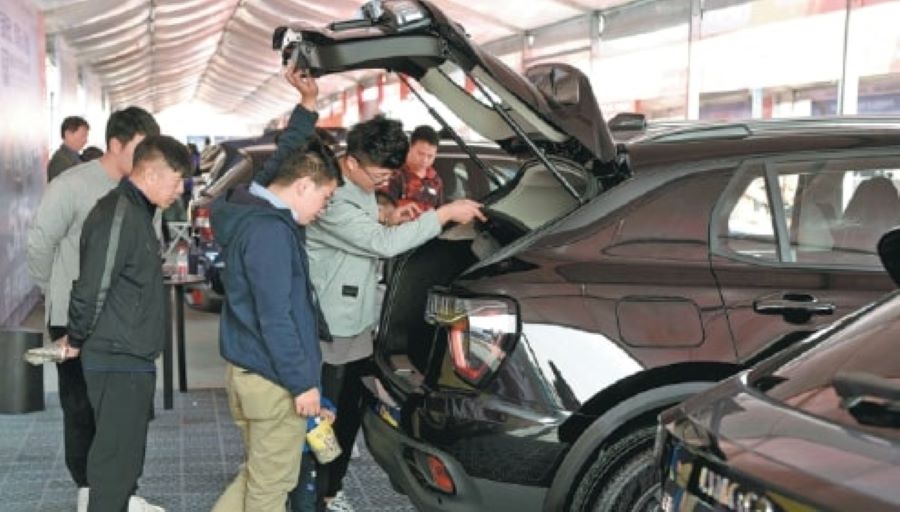 Economic recovery, massive discounts, pandemic, all play role in attracting more digital purchases
China's online shopping extravaganza, Singles Day, that ran from Nov 1-11, set a new record this year, with sales on Alibaba's Tmall totaling 498.2 billion yuan ($74.1 billion). The popular items snapped up this year were more than just lingerie, shoes and hair dryers.
Up to 380,000 orders were placed on vehicles bearing marques from Buick to Honda during the shopping spree, up 158 percent from the same period last year, according to Tmall statistics.
More than 50 auto brands joined the popular online event, offering more than 120 models to choose from. Customers had the chance to buy vehicles at 50 percent off, from around 7,000 dealerships in 300 cities across the country, according to Tmall.
One reason behind the spree was the overall recovery of the Chinese economy, analysts said. As the pandemic has been basically put under control in China, the economy is rebounding and so is the overall vehicle market.
Statistics from the China Association of Automobile Manufacturers show that carmakers sold 2.57 million vehicles in October, up 12.5 percent year-on-year.
The association said vehicle sales have grown year-on-year for seven months in a row in 2020 and double-digit growth was spotted in six of them.
Another reason driving the sales surge during the Singles Day event was that carmakers were making the most of probably the last major opportunity in the year to sell cars, after the conventional golden months of September and October.
For almost all carmakers, only a few cars were sold in January and February when people were encouraged to stay away from showrooms to avoid the coronavirus pandemic. And many dealerships did not see their sales recover until May or even June.
Despite the resilience and recovery beating the expectations of many, it is still very difficult for carmakers to meet their annual sales goals, with the rare exception of some premium brands.
Statistics show that SAIC Motor, China's largest car group, sold merely 420,000 vehicles in the first 10 months, down 15 percent from the same period last year.
The pandemic has also sped up the shift from car purchases at brick-and-mortar stores to online marketing and sales.
When offline events were controlled to ensure social distancing earlier this year, carmakers launched models online, and dealerships across the country learned to sell cars via livestreaming.
In February, Volkswagen trained more than 70,000 employees in the use of live broadcasts and the production of short videos. The German carmaker said it sold 550 cars in March using a completely digital process.
"On average, dealers present a new show every other day on platforms such as TikTok or Kuaishou. Car salespeople are becoming entertainers," said Michael Mayer, then head of sales and marketing of Volkswagen brand, in a statement earlier this year.
Some brands including Cadillac and Porsche hired online celebrities to help market their models, while others such as Nio and WM Motor had top executives explain the products themselves.
Nowadays, TikTok and Kuaishou remain a sales channel for car dealers, although they are dwarfed by showroom visits. Mayer said digitalization will continue, but that does not mean online sales will become the standard, at least not for now.
In an interview with China Business News, Lang Xuehong, a deputy secretary of the China Car Dealers Association, said for the automotive industry, Singles Day is more practical in terms of marketing than sales.
She explained that usually big discounts are available for a limited number of models because the real purpose is to attract attention to the specific brand or dealership.