GOP senators call for Biden to get briefings
Share - WeChat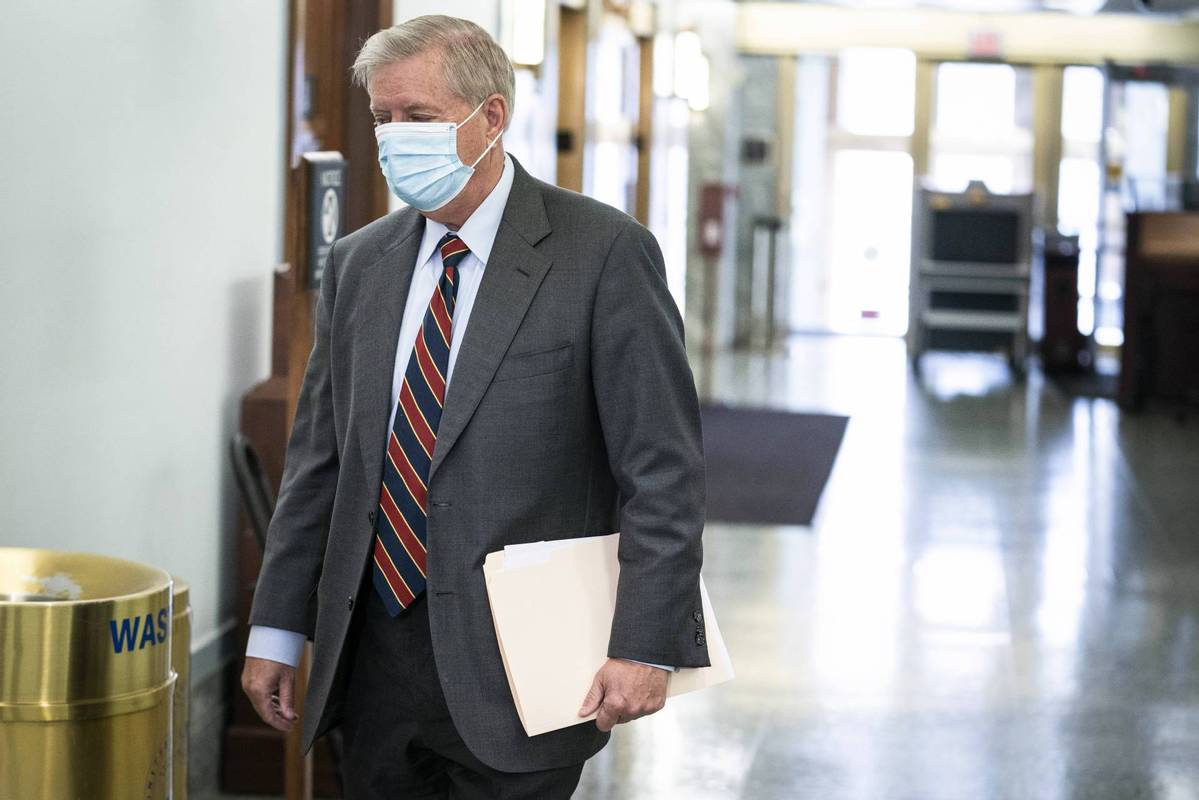 They aren't saying that Democrat Joe Biden won the presidential election, but a number of Republican senators on Thursday parted ways with the Trump administration and joined a fellow GOP senator in calling for the White House to reverse its refusal to give Biden classified intelligence briefings.
The senators said Biden's transition team should at least be given access to the President's Daily Brief (PDB), the compilation of the nation's most closely guarded intelligence secrets and assessments of threats such as terrorist plots and cyberattack vulnerabilities.
Biden has said the daily briefing "would be useful, but it's not necessary".
The senators included Lindsey Graham of South Carolina, one of Trump's most vocal allies in the Senate, Susan Collins of Maine, a member of the Senate Intelligence Committee, Roy Blunt of Missouri, a member of the Senate Republican leadership, John Thune of South Dakota, Charles Grassley of Iowa and Rob Portman of Ohio.
Their calls for the former vice-president to be given intelligence briefings came after Republican Senator James Lankford of Oklahoma, who sits on the Senate Committee on Homeland Security and Governmental Affairs, the chamber's main oversight committee, said Wednesday that he is prepared to intervene if Biden isn't granted access to the briefings by Friday.
The first-term senator said giving Biden intelligence briefings would ensure continuity of governance "if Joe Biden is elected, which it looks like he is", Lankford told radio station KRMG.
Trump hasn't conceded the election to Biden, and the Trump administration is pressing ahead with legal challenges in several battleground states that Biden is projected to win. Republicans in Congress are following Trump's lead in not recognizing Biden's victory. Only four Republican senators have congratulated him.
Trump can block Biden and his team from receiving the daily briefing book because there is no law mandating it, but previous presidents have provided the briefing when a winner has been declared.
Other classified intelligence information — along with money for salaries and administrative support for setting up a new government, an increase in Secret Service protection and access to computer systems — can't be given unless the General Services Administration (GSA) formally recognizes Biden as the president-elect. Since the race was called for Biden, the head of the GSA, Emily Murphy, who was appointed by Trump, has refused to declare Biden the winner of the presidential election.
Graham said he hasn't expressed his thoughts with the White House on Biden getting intelligence briefings, but said, "I hope so," when asked by a reporter if he expects Biden to get the briefings soon.
"I don't think they need to know everything," Blunt said of Biden's advisers. "I think they do need to know some things, and national security would be one of them."
Collins, who won re-election on Nov 3 and who has already congratulated Biden, said he "should be receiving intelligence briefings right now". "It's probably the most important part of the transition," she said.
Asked whether the briefing material given to Biden should be the same provided to Trump in his presidential daily brief, Thune said: "Whether he actually gets the product itself, I think the information needs to be communicated in some way. I'm on the Intelligence Committee; we don't get the PBR, but we get products, intelligence products. I think he should get the information."
He added: "I just think it's part of the transition. And uh, if in fact he does win in the end, I think they need to be able to hit the ground running."
"I would think — especially on classified briefings — the answer is yes," Grassley, the longest-serving Republican in the Senate told CNN.
Portman of Ohio, said, "Yeah, I don't think that would hurt," for Biden to start getting the briefings.
Earlier this week, Republican Senator Marco Rubio of Florida, the acting chairman of the Senate Intelligence Committee, told reporters: "I don't think it prejudices the president's legal claims in any way to begin the transition work just in case."