Retired teacher, 93, continues to dedicate his life to students
Share - WeChat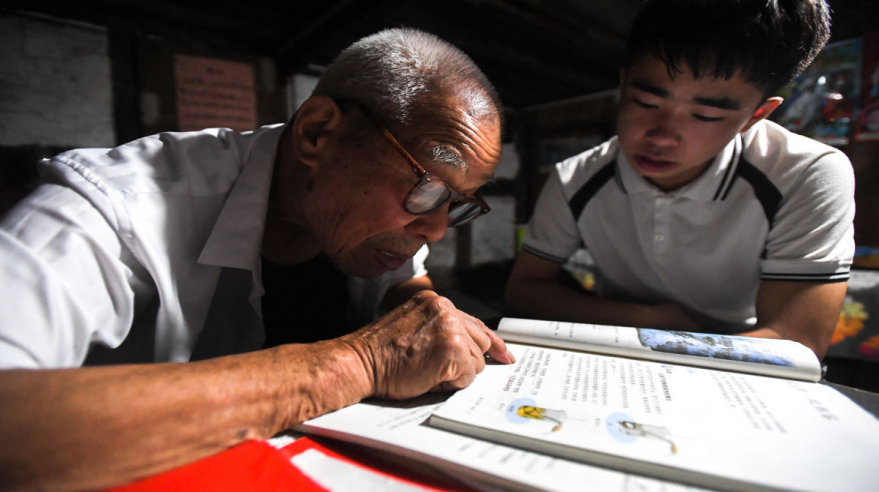 Tang Shangjun, 93 year-old, continues his commitment to teaching by offering free after-class instruction in Wuhan village, Central China's Hunan province.
In 1997, 10 years after his retirement from a teaching job in Anhua county, Tang returned to his hometown, a mountainous village where parents tend to seek a living outside and leave their children behind.
Tang soon found that students in the village have no one to help them when they have trouble with homework, as there was a lack of teachers in rural areas. Many students even dropped out of school after losing interest in further study.
Tang decided to offer teaching instruction in his own wooden house immediately.
His apartment, actually a wooden attic beside a stream, was equipped with almost nothing but books.
"These books are the key part to help the students improve their academic performance," Tang said. He often buys reference books himself and even goes to the local schools to attend class and talk with the teachers about mastering advanced teaching methods.
"If you wanna give a bowl of water to the student, the teacher must have a bucket of it. Therefore before imparting knowledge we should learn first," Tang said.