Walk into the future at 5G-powered Wuzhen park
Share - WeChat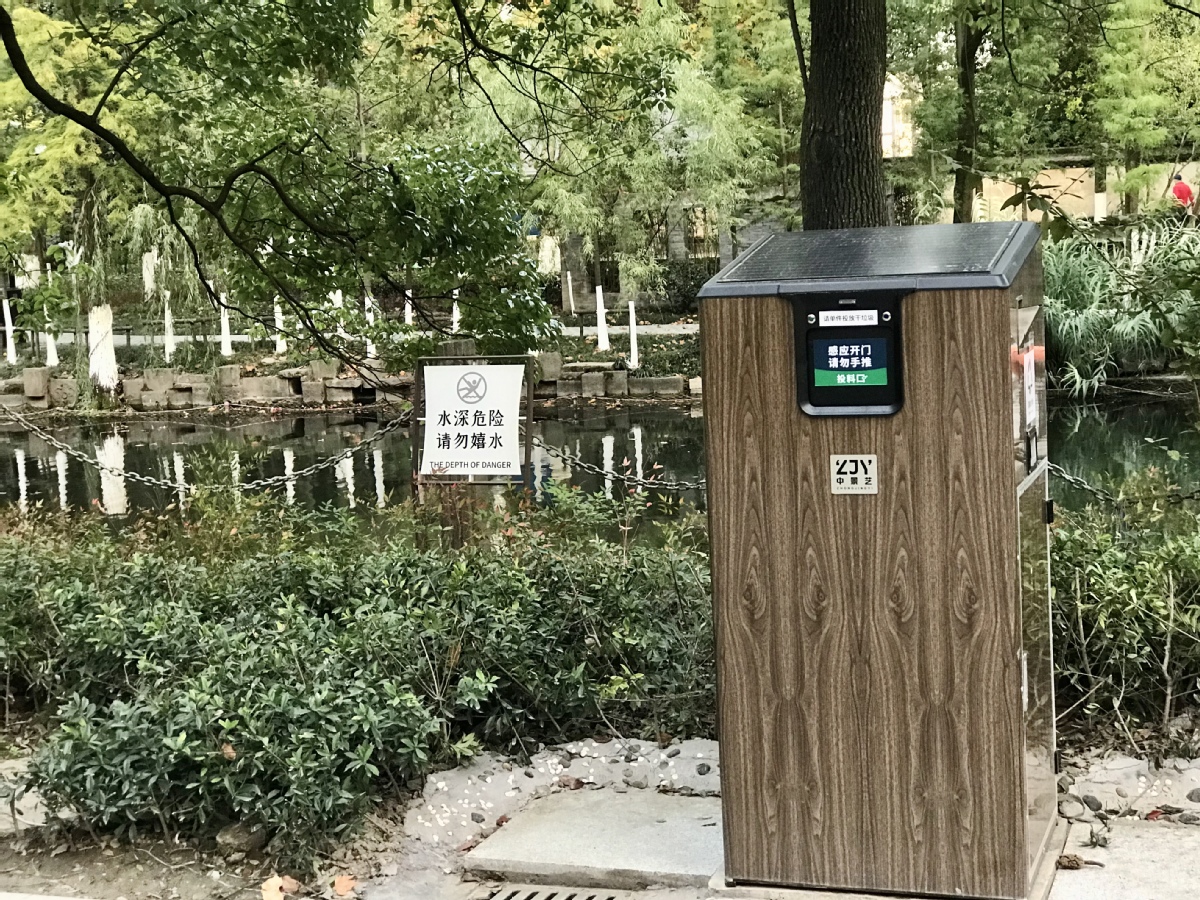 Tourists can now have a taste of the joys of technological advances at Wuzhen People's Park in Wuzhen, the permanent site of the World Internet Conference (WIC) in Tongxiang of Jiaxing, Zhejiang province.
The park is among the first batch of public parks in China offering tourists a 5G technological experience.
The park offers visitors many novel experiences through features including intelligent garbage bins, intelligent benches, 5G-enabled self-service convenience stores, and intelligent fountains and street lamps.
According to a member of the park's staff, visitors can download a mobile application, "Wuzhen People's Park", to get a general understanding of the touring routes and of the park itself and can also pay a virtual reality visit to the zoo in the park by using the VR camera on the app.
Founded in the 1950s, Wuzhen People's Park covers an area of 48,000 square meters.
In order to showcase the development of Wuzhen and the benefits of the WIC to local residents, the Wuzhen town government invested 16 million yuan ($2.42 million) in renovating Wuzhen People's Park in August this year.
On Oct 1, the park was reopened to the public.