Going wild beyond Beijing's concrete jungle
Share - WeChat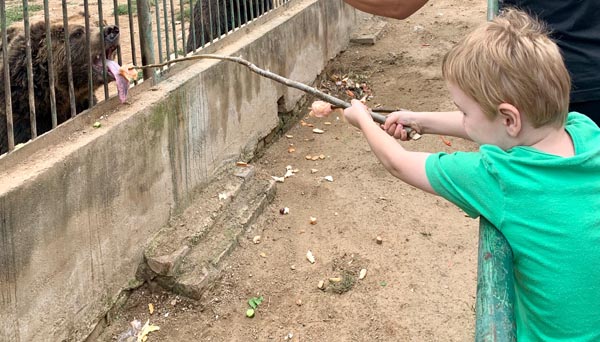 Lions and tigers and bears-oh my!-roam Beijing.
The megalopolis that is the Chinese capital, whose downtown skyline is dominated by a forest of glittering skyscrapers, may seem an unlikely place to stage safaris.
Perhaps even less likely seeming is directly in the shadow of the Great Wall. But that's exactly where herds of passengers pack cars to drive among the hundreds of animals that prowl in Beijing Badaling Safari World.
Visitors are required to ride in vehicles with their windows up through most of the vast attraction, especially in areas where large predators roam. The park made international headlines in 2016 when a tiger killed a woman and injured another when they violated the rules and exited their vehicle.
The attraction subsequently posted more security patrols and signs with delightful English translations, such as "Keep windows closed; NO getting off in the best (beast) area" and "Beware! Beast inside!"
Visitors can drive their own cars or hire locals with automobiles, who hunt in packs for customers near the entrance.
Guests can disembark in designated areas to safely feed caged lions, tigers and bears hunks of raw chicken skewered on the ends of long sticks.
One bear, presumably a rescued animal performer, clasps his hands together and kowtows to people holding these "kebabs". It's perhaps no coincidence he also seems to be the fattest.
Guests can also feed foliage to such herbivores as giraffes, deer and elephants by hand.
They can snuggle with cuddly critters in the petting zoo, ride Bactrian camels and horses, or hop aboard merry-go-rounds, bumper cars and paddle boats.
Visitors who stay in the area overnight typically book traditional courtyard-style homestays, hike along the Great Wall and walk atop ancient ramparts that wrap around small settlements.
Indeed, the Beijing Badaling Safari World is a place to go wild beyond Beijing's concrete jungle.