Peace activists slam anti-China rhetoric of US
Share - WeChat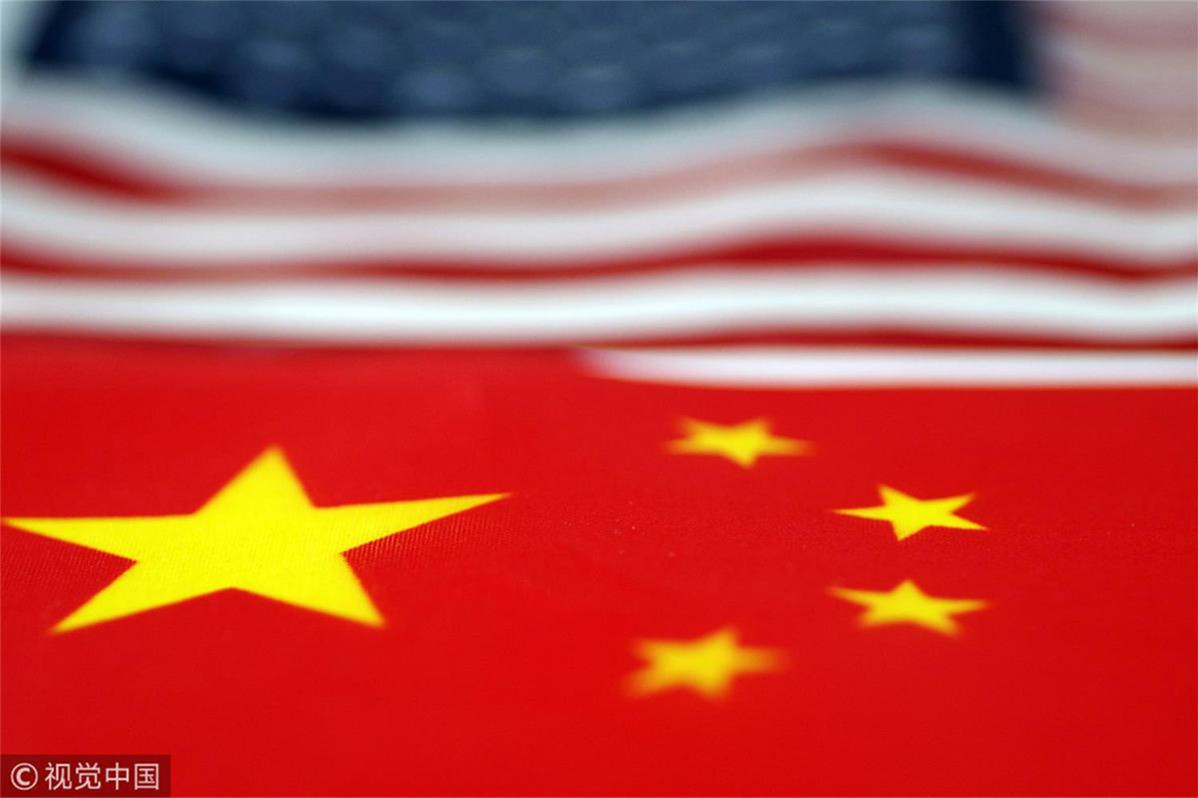 Anti-war organizations in the US are calling on politicians to end what they say is aggression toward China that "feeds anti-Asian attacks at home and a cold war abroad".
"The US is waging a cold war against China that could lead us to a real war resulting in unbelievable harm to the people in both countries and the world," said Julie Tang, co-founder of Pivot to Peace, an organization dedicated to advocating US-China peace.
Despite the "futility of the trade war which harmed Americans more than China", the Trump administration continues "the information warfare as a tool to manufacture consent from the public for a full cold war against China", Tang told the audience at a webinar hosted by Code Pink, a grassroots organization working to end what it says is US militarism.
The anti-China tactics of the Trump administration include employing tools of economics and the law, diplomatic maneuvers, military buildup in the South China Sea, support for "color revolutions" in Hong Kong and Xinjiang, and attacks on Chinese students and scholars in the US, she said.
"This kind of confrontation has an equally dangerous and harmful effect on America and Americans, and especially on Chinese Americans," said Tang, a retired judge of the San Francisco Superior Court. "We have seen a level of racism that has not been seen in the last 50 years."
She also noted that from about 2018, the American mainstream media started running articles that painted China "in an extremely negative light".
"What they said about China is a very different China that I know and personally experience," said Tang.
"When the pandemic started in 2020 and President Donald Trump used the term 'China virus', the American public was "sufficiently prepped to blame China and impliedly consented to a cold war with China", she added.
To help end the conflict with China, Code Pink sent a letter to Democratic vice-president nominee Kamala Harris, urging her to stand with Asian communities throughout the US and push the campaign of Democratic presidential nominee Joe Biden to recognize that "China is not our enemy".
In two days, the letter has garnered more than 1,200 signatures, mostly non-Chinese names. "It is clear people don't want racism in the United States," said Jodie Evans, co-founder of Code Pink, adding that Americans should "do better on knowing who the Chinese are before we start to hate them".
The organization also has partnered with other groups, like Pivot to Peace and Veterans For Peace, to launch a webinar series called China Is Not Our Enemywith the aim of "dismantling the US White House-led anti-China rhetoric".
"My greatest fear is that we are on a path to a major war with China," said Michael Wong, vice-president of Veterans For Peace's Chapter 69 in San Francisco.
"We have broken the One-China policy that has kept the peace between the US and China since Nixon's days. We've imposed sanctions over Hong Kong, and American strategists are talking about a clash of civilizations, full-spectrum dominance and winnable nuclear wars," he said.
China's a civilization that simply maintained itself within its natural limits and didn't overextend itself with world-conquering campaigns, as other empires did, Wong said.
"World conquests would eventually lead to its downfall. And the dilemma that the United States finds itself in, trying to extend power all around the world, demonstrates the wisdom of the Chinese strategy," he said.
China "has really set a standard" in dealing with the COVID-19 pandemic, said Tang. "Our COVID-19 cases are surging every day, while the economy is still in a standstill. Meanwhile, China's economy is surging ahead of other major economies in the world," said Tang.
"China is very advanced in biomedicine and advanced in all kinds of technologies, so exchanges between the two countries in those areas can greatly benefit both countries."