Fulushou to kick off nationwide tour in Nanjing
Share - WeChat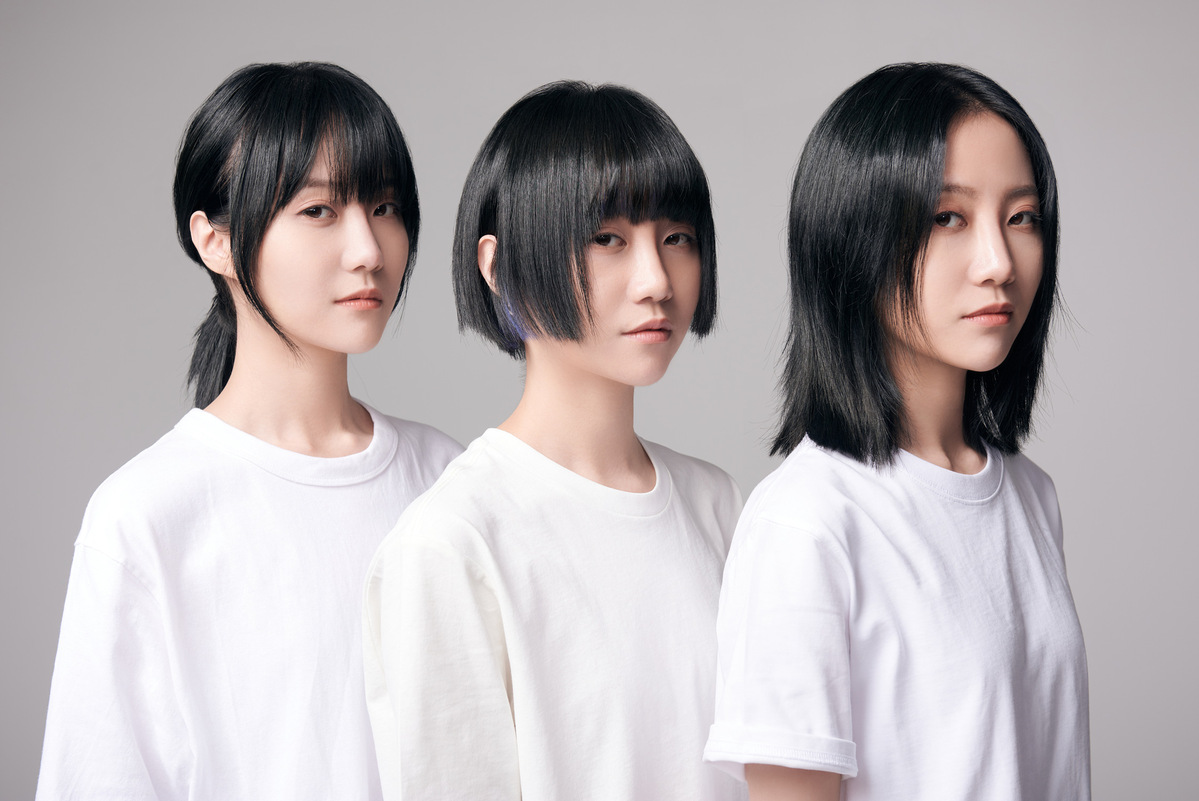 Chinese band Fulushou, whose English name is Floruit Show, will launch their first nationwide tour in Nanjing of Jiangsu province on Nov 12 and tour other seven Chinese cities, including Guangzhou of Guangdong province, Chengdu of Sichuan province and Beijing, until Dec 27.
The band of the post-1990 generation, made of triplets Du Bing'er (stage name Doudou), Du Xue'er (Nienie) and Du Fei'er (Mimi), rose to fame by performing at the popular reality show, The Big Band, which premiered its first two episodes on streaming platform iQiyi on July 25.
Their first song, Yuzhen, which was inspired by their late grandmother and combined folk and electronic music, sparked lots of discussion online. Soon, they garnered a large fan base with over 100,000 followers on major social media platform, Sina Weibo.
Born in Beijing, all three learned to play piano at the age of 4. At 10, Doudou and Mimi began learning composition with composer Xu Zhitong from the Central Conservatory of Music, while Nienie learned to play harp-subjects they would major in when they graduated from the middle school affiliated to the Central Conservatory of Music and were enrolled to study at the university.
In August 2019, they made their debut as Fulushou with a performance at Tango Club in Beijing along with several other new bands under the record label Modern Sky.
The band will release their debut album by the end of this year.
Most Popular