Movie industry moving forward
Share - WeChat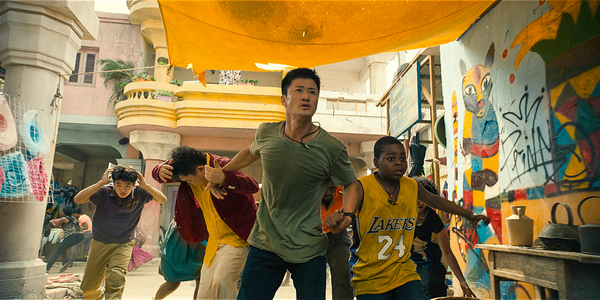 From a sustained expansion between 2016 and 2019 to the promising recovery in the wake of COVID-19 this year, the Chinese film industry has demonstrated a strong vitality, with the country recently becoming the world's largest movie market in terms of box-office sales.
In spite of an abrupt halt caused by the epidemic, since Chinese cinemas reopened on July 20, this year's movie-ticket revenue has reached 14.28 billion yuan ($2.13billion) as of Oct 28, exceeding that of North America and securing China's status as the world's largest movie market since mid-October, according to movie-information tracker Beacon.
Most industry insiders contacted by China Daily say the Chinese film industry is recovering better and faster than they had estimated, thanks to the country's efficient control of COVID-19.
Jia Zhangke, one of China's most internationally acclaimed directors, says: "Over the last five years, China's annual film production has gradually increased, and the yearly box-office take has seen considerable growth from 2016 to 2019. As a sizable market, China is now very attractive to filmmakers and distributors across the world."
Statistics from the China Film Administration, the country's top sector regulator, show that China grossed 64.3 billion yuan in 2019, up 40 percent compared with 45.7 billion yuan in 2016.
According to the administration, China produced 772 feature-length dramas in 2016, with the total output increasing to 798 features in 2017 and 902 in 2018.