How virus erodes women's status
Share - WeChat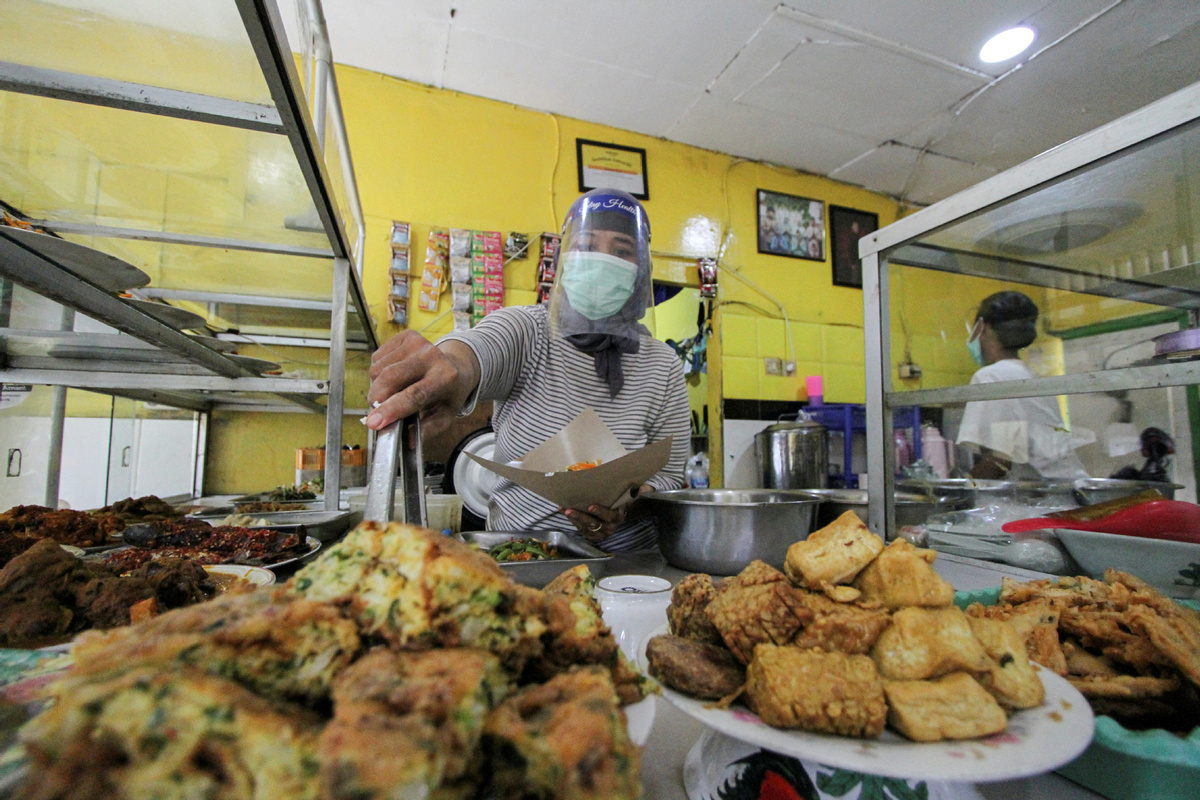 Hard-won gains chipped away by rising exploitation and stigma, advocates say
Domestic worker Sringati longs to see her family in Indonesia, but the pandemic has kept her in Hong Kong. While she is grateful for an employer who helps her cope with her anxieties, other domestic workers in the city are not as fortunate.
"The pandemic has also heightened discrimination against (domestic) workers," Sringati said.
According to the chairperson of the Indonesian Migrant Workers Union, there is a misconception that domestic workers carry the coronavirus as they usually gather in big groups on their days off.
The plight of domestic workers reflects how the pandemic has hit women especially hard. Most domestic helpers are women and highly vulnerable to exploitation. But that impact on women cuts across the social divide.
Chinese President Xi Jinping highlighted the pandemic's effects on women in his video address at the High-Level Meeting on the 25th Anniversary of the Fourth World Conference on Women earlier this month, organized by the United Nations General Assembly.
UN Secretary-General Antonio Guterres also said the gains made in gender equality over the past decades are at risk of being rolled back.
Analysts said the lockdowns imposed to curb the spread of the virus increased the incidence of domestic abuse and pressured more women to take unpaid care work at home. For many, it has also taken away their livelihoods.
"Women have been hit hard economically and socially by COVID-19," said Mohammad Naciri, regional director for Asia and the Pacific of UN Women, a United Nations entity that promotes gender equality and the empowerment of women.
Naciri said that with most families homebound in many countries because of the pandemic, women need to do more unpaid care work like looking after the elderly and home schooling their children. This is because "there's a huge social pressure for women to be caretakers", Naciri said.
Jean Enriquez, executive director of the Manila-based Coalition Against Trafficking in Women-Asia Pacific, said the pandemic has increased the ranks of women who "are overworked and overburdened because they are still expected to do care work at home".
Social pressure and cultural norms have long consigned women to unpaid care work. The International Labour Organization said women perform 76.2 percent of the total amount of unpaid care work, or over three times that done by men. In the Asia-Pacific region alone, a woman performs, on average, 262 minutes of unpaid care work each day compared with a man's 64 minutes.
The pandemic has "disproportionately increased" the time women spend on family responsibilities, according to McKinsey & Company. This, in turn, forces them to drop out of the labor force.
In a report on gender equality, the global consulting firm said women's jobs and livelihoods are more vulnerable to the pandemic. It estimated that female job loss rates worldwide due to COVID-19 are about 1.8 times higher than those for men.
Industries that employ mostly women are also the ones hardest hit by lockdown measures. McKinsey said women "have more than the average share of employment" in food service, retail and other services including the arts, recreation, and public administration.
Vibhuti Patel, a Mumbai-based economist and women's rights activist, said the pandemic has led to "social isolation", making women vulnerable to gender-based violence.
"Helplines were inundated by millions of panic calls from the survivors of varied forms of violence such as sexual abuse, forced marriage, trafficking and cybercrimes," said Patel.
The Asia-Pacific Gender in Humanitarian Action Working Group said there has been a "staggering" increase in the number of calls to helplines in India, Indonesia and Singapore.
"Since gender-based violence is documented to be underreported at all times, and especially in crises, it is likely that figures and trends seen are just the tip of the iceberg," the group said in a report in May.
Enriquez said that efforts to mitigate the impact on women would entail ensuring that food and other basic needs reach the most vulnerable. Governments should also ensure that there are mechanisms to respond to domestic abuse.
Sivananthi Thanenthiran, executive director of the Asia-Pacific Resource & Research Centre for Women, a Kuala Lumpur-based group, said domestic violence and the burden of unpaid care work would remain a problem even after the pandemic.