Enduring allure of irresistible Chinese economy
Share - WeChat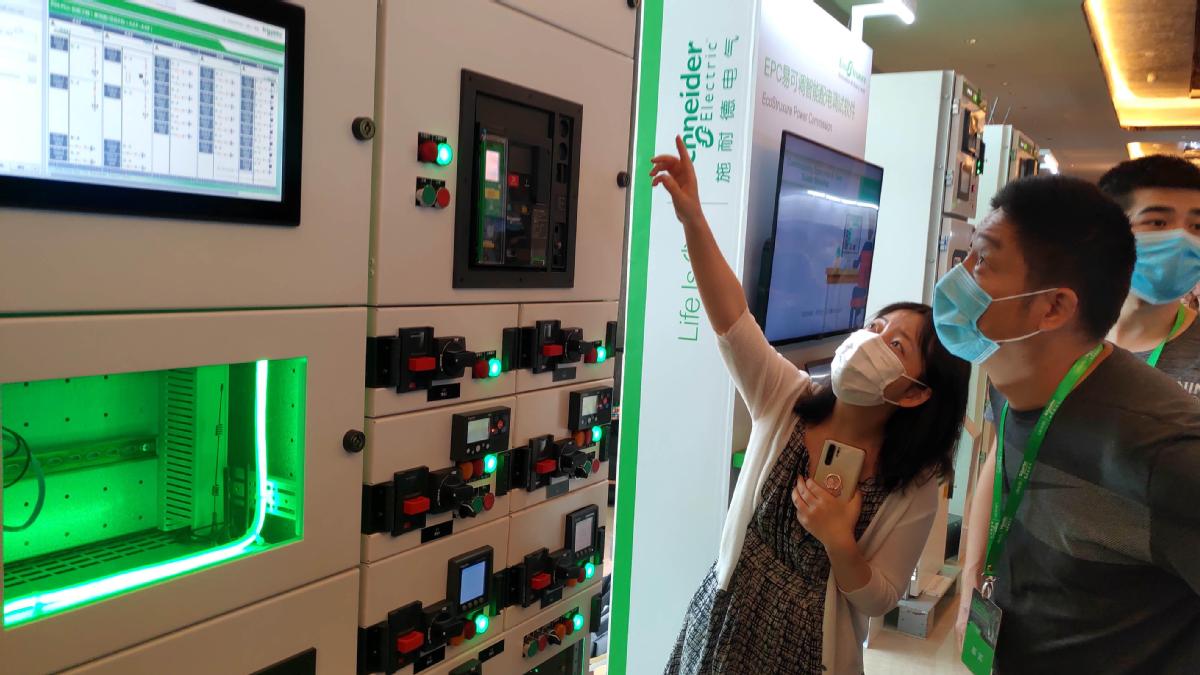 At the beginning of this century, MNCs' expectations when investing in China's manufacturing sector were simple: quick government approvals, land usage rights from the authorities concerned, power and water supplies from utilities, easy money transfers, and smooth or unhindered passage for executives, experts and recruiters. They received all of such benefits, and thus could operate their factories and sell their products across the country.
Today, it's a different story. MNCs are no longer content shipping their products from China to other countries. They are keen to adopt new business models to thrive in New China.
Gu Xueming, president of the Chinese Academy of International Trade and Economic Cooperation, which is based in Beijing, said China's fast-growing digital economy has sharpened the country's competitive edge in industry and created favorable conditions for foreign companies to invest in more areas.
He said that 4G-and 5G-based digital infrastructure is a solid foundation that facilitates rapid growth of artificial intelligence, big data and diversified online services.
Experts and global business leaders said they expect the 14th Five-Year Plan to define key economic and social development goals, with emphasis on high-quality development and national competitiveness. Details of the plan are expected before the year-end.
Companies from Europe, Japan and the United States operating in China have already raised their investment in innovation, design, supply chain development, science and technology.
New growth points will present themselves as the economy becomes more sophisticated, Gu said.
Despite the COVID-19 impact on first-quarter sales of its imaging products and services in China, the local unit of Fujifilm of Japan has since recovered steadily. Improved epidemic-prevention and control measures in China have helped the business a great deal, said Hironobu Taketomi, president of Fujifilm (China) Investment Co Ltd.
He said the company will identify areas consistent with the national development direction, make targeted investments and promote the growth of related business areas like 5G.
Fujifilm will focus on integrating its medical diagnostic equipment and image processing technology with new technologies like AI and the internet of things so as to better foster the growth of intelligent medical services in China.
The company will also jointly build the national health plan "Healthy China 2030", which aims to improve people's health as a crucial part of the country's development strategy, he said.
Fujifilm will participate in the third China International Import Expo in Shanghai in November. It will be the third consecutive year for Fujifilm to attend the event.
Pang Xingjian, senior vice-president of Schneider Electric, the Rueil-Malmaison, France-headquartered multinational specializing in energy and automation digital solutions, said thanks to the company's 90 percent localization rate of supply chain in China, it had no trouble in resuming production during the first quarter, when outbreak of COVID-19 affected many businesses in China and elsewhere.
"China's supply chain structure has ensured that we managed business coordination in an efficient manner with quick response to the pandemic," he said.
Schneider has raised productivity at its 23 plants throughout China to offset the production delay or temporary closure of its factories in other countries. This strategy helped it to achieve smooth global linkages and mitigate the impact of the contagion.