Enduring allure of irresistible Chinese economy
Share - WeChat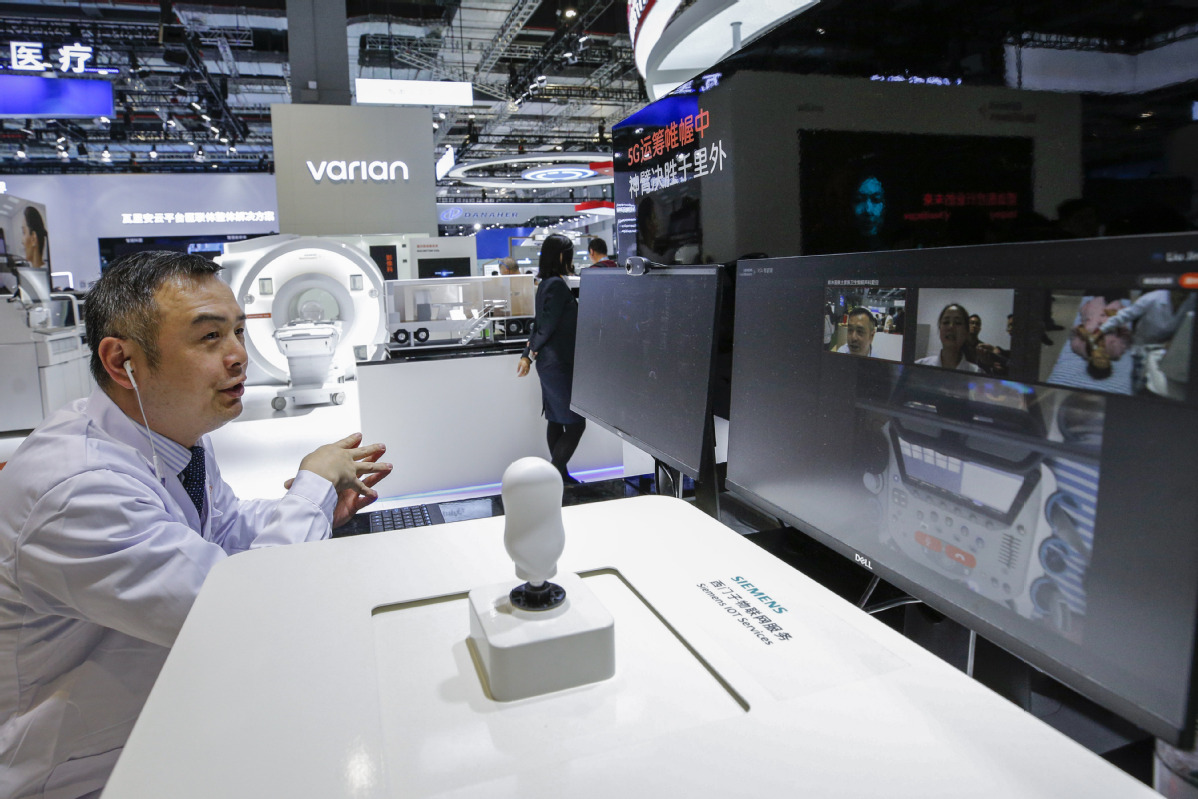 MNCs double down on their China play, while FDI rises as glad tidings dispel uncertainties
China's new "dual circulation "development pattern, its sharpened focus on reform and opening-up, effective epidemic control measures for resumption of industrial activity, and the sense of anticipation about the announcement of details of the 14th Five-Year Plan (2021-25) are all encouraging foreign companies and foreign investors to double down on their commitment to the Chinese economy, industry experts said.
Many multinational corporations such as General Electric, Fujifilm, Schneider Electric, Schindler Group, and Air Liquide Group are swearing by their expansion plans in China, in spite of the pandemic's impact on their financial performance this year.
Meanwhile, foreign direct investment continues to show a robust trend in China, reflecting the economy's enduring allure against a background of trade tensions, unilateralism, protectionism, deglobalization and gloom-and-doom economic forecasts.
FDI in China grew by 5.2 percent on a yearly basis to 718.81 billion yuan ($107.2 billion) in the first three quarters of the year, according to data released by the Ministry of Commerce.
In the services sector, where China is going big, FDI reached 559.68 billion yuan, up 15 percent year-on-year, during the January-September period.
FDI in the high-tech services sector, another priority area of China, surged 26.4 percent from same period last year.
The Ministry of Commerce will continue to implement the negative list for foreign investment and expand the scope of businesses for foreign investment, thereby sharing the market and opportunities in China with foreign investors, said Wang Shouwen, vice-minister of commerce.
China has pledged to stabilize foreign trade and investment through significant increases in items on the industry catalog. Such measures, when effected, are expected to help foreign-funded firms benefit from preferential policies.
With China laying emphasis on its domestic circulation, industry is reorienting itself with the goals of national development. For, the three economic sectors-agriculture, manufacturing and services-are expected to contribute toward attaining the goals.
Executives of multinational corporations said the world's second-largest economy has not only negotiated the impact of COVID-19 well but also sustained growth, with third-quarter GDP rising 4.9 percent year-on-year. In doing so, China has bucked the downtrend worldwide, contributed massively to global economic recovery, and raised hopes of playing an instrumental role in shaping the future.
So, foreign companies are quickly realizing they need to succeed in a big market like China, which continues to restructure its economy, in order to survive and thrive elsewhere.