New home prices grow at slower pace
Share - WeChat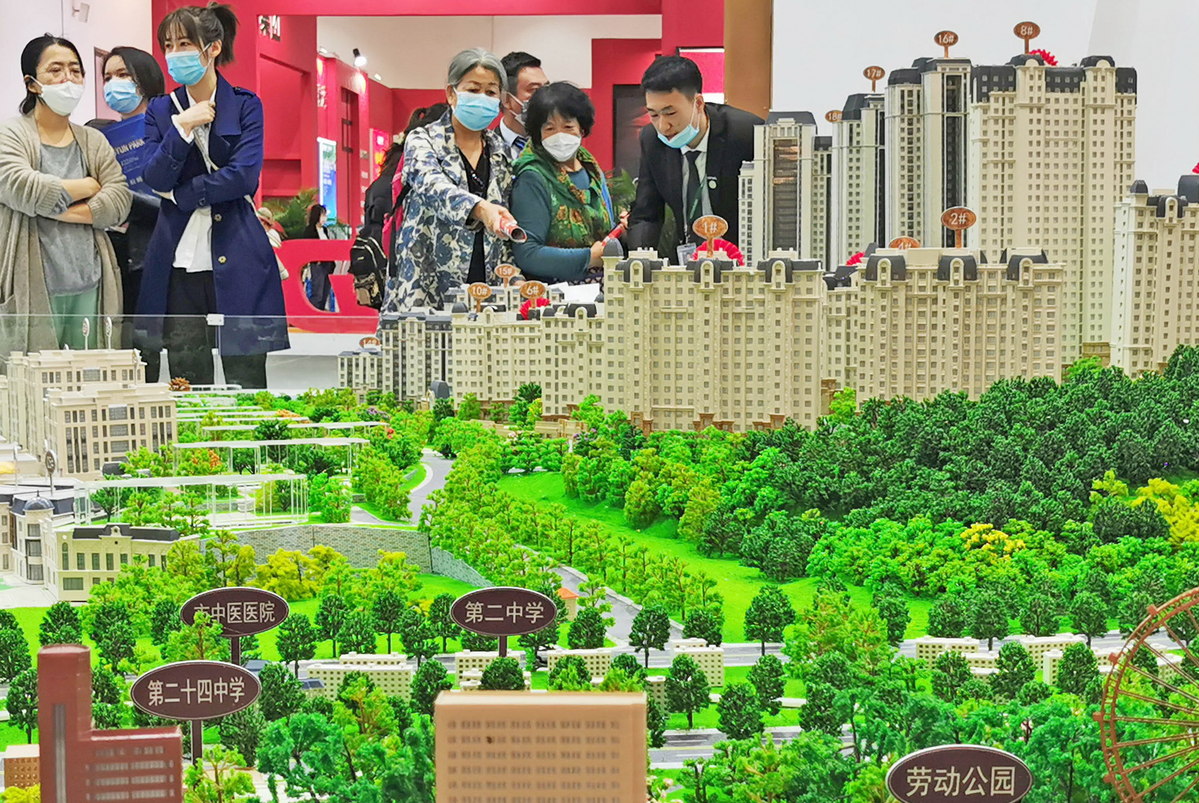 New home prices in China grew at a slower pace in September, despite the broader economic recovery as tightening measures in some cities helped cool the market, experts said.
Led by Xuzhou in Jiangsu province, new home prices in 70 major cities tracked by the National Bureau of Statistics rose by 0.3 percent on a monthly basis in September, and by 4.5 percent on a yearly basis, according to data released on Tuesday.
Compared with August, home prices in the 70 cities grew at a slower speed in monthly and yearly terms, said the experts.
Sheng Guoqing, a senior statistician with the NBS, attributed the slower growth to the strict measures enacted by the local government which helped curb speculation and remained in line with the central authorities' objective of "housing is for living and not for speculation".
"The property market has developed in a healthy manner and new home prices in the 70 large and medium-sized Chinese cities saw stable growth," said Sheng.
Overall, 55 out of the 70 cities reported growth in new home prices on a monthly basis, four less than that in August.
According to Zhang Dawei, chief analyst at Centaline Property Agency Ltd, 27 cities have tightened their grip on the property market since the second half of the year, while the central government's tightening macroeconomic policies for the real estate sector have prevented spikes in new home prices.
Xu Xiaole, chief market analyst with the Beike Real Estate Research Institute, said that the tightening macroeconomic measures on property since July have proved their continuity and effectiveness. "It has considerably lowered market expectations for home price hikes," he said.
NBS data showed that new home transaction volumes fell on a monthly basis for three consecutive months.
Yan Yuejin, director of Shanghai-based E-house China Research and Development Institution, said that sales promotions by major property developers and fresh home supply across the nation may dampen the price growth.
According to experts, September and October are the normal busy season for property developers to boost sales, and the two months this year were even more important as real estate firms were badly hit by the COVID-19 epidemic during the first six months of this year.
New home prices in the four top-tier cities rose by 0.4 percent on a monthly basis, with Guangzhou recording a growth of 0.6 percent. It was followed by Shanghai with 0.5 percent, Shenzhen with 0.4 percent, and Beijing with 0.3 percent.
On a yearly basis, the four top-tier cities saw a 3.9 percent growth in their new home prices, according to NBS data.
In the pre-owned home market, 50 out of the 70 cities reported price growth in pre-owned home transactions, three more than in the previous month.
Shenzhen reported the largest monthly increase of 1.1 percent in transaction prices among the four top-tier cities, followed by Shanghai with 1 percent, Guangzhou with 0.7 percent and Beijing with 0.4 percent.
Zhang said the policy relaxations seen in the property market during the first six months have come to an end and the reaffirmation by the central government that it would keep the real estate sector stable may prompt several cities to announce more restrictions on home purchases.
Home prices in the top-tier cities will stabilize further on the back of the tightening macroeconomic policies, market expectations and subdued demand for new homes in the next few months, said Xu.
According to NBS data, new and pre-owned home prices in the 31 second-tier cities remained stable or saw slower growth rate for 17 months in a row. In the 35 third-tier cities, prices remained flat or fell marginally for 18 months in a row.