Upped quality paying off for domestic carmakers
Share - WeChat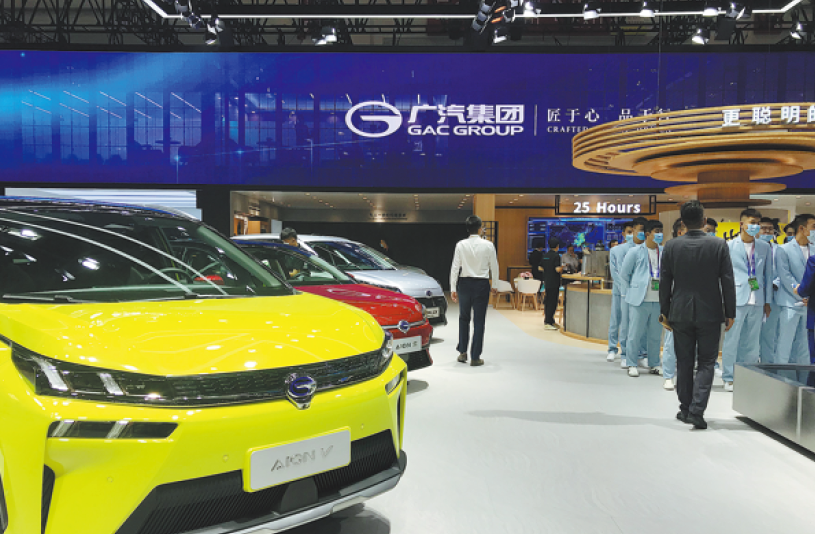 Chinese carmakers' efforts to improve their vehicles' quality are paying off, according to a survey by US-headquartered market research company J.D. Power.
One out of four new vehicle buyers in China choose local brands instead of their international rivals because of their product quality or driving performance, according to the results of the 2020 J.D. Power China Initial Quality Study released on Thursday.
The company said those who chose local brands for the same reasons accounted for 16 percent of respondents back in 2015.
This year's findings were based on a poll of 32,536 vehicle owners who purchased their vehicle between June 2019 and June 2020.
It involved 241 models from 57 Chinese and international brands and was fielded from December 2019 through August 2020 in 70 major cities across China.
"Consumers choosing a domestic brand for reasons of quality and performance, as well as improved brand image, demonstrates that the progress of improving quality in domestic brands has seen positive outcomes," said Jeff Cai, general manager of auto product at J.D.Power China.
This year's study also showed that the percentage of those who choose domestic brands due to lower prices have dropped to 6 percent from 12 percent in 2015.
According to the 2020 study, the percentage of vehicle owners who say that Chinese brands are innovative, reliable, environment-friendly and reputable has increased by 12 percent, 9 percent, 7 percent and 10 percent since 2015.
The study, now in its 21st year, measures initial vehicle quality by examining problems experienced by new-vehicle owners within the first two to six months of ownership.
Overall initial quality is determined by problems reported per 100 vehicles, with a lower number of problems indicating higher quality.
Despite the improved popularity, there remains a gap between Chinese and foreign brands in China.
The study revealed that Chinese brands have 135 problems per 100 vehicles, the only ones that perform below the industry average level of 127 problems per 100 vehicles.
"Although a few leading brands have reached the same quality level as international brands, most of the domestic brands are still lagging. Domestic brands need to be aware of their own shortcomings and make continuous efforts to improve vehicle quality," said Cai.
Sales of Chinese brands are telling. Carmakers including Great Wall Motors and Geely are seeing their sales continue to rebound.
China's largest sport utility vehicle and pickup manufacturer, Great Wall Motors saw vehicle sales rise 32 percent month-on-month to 117,812 units in September. From January to September, it sold 680,690 vehicles.
Geely Auto, China's largest private carmaker, sold 126,365 vehicles in September, up 11 percent year-on-year and also up 11 percent from August. Over the first three quarters, the carmaker delivered over 875,000 vehicles.
An Conghui, Geely Auto's president, said Chinese carmakers have a better chance of overtaking international rivals in the new era of smart and electrified vehicles.
He said that is because Chinese customers are more open to new technologies and a number of Chinese tech companies are leading in relevant aspects, ranging from battery making to voice recognition to built-in navigation.
Ford CEO Jim Farley said Chinese customers have the most advanced experience in terms of electric vehicles' digitalized functions, and international carmakers like Ford can take their experience in China to other parts of the world including the United States.