British filmmaker brings focus on Chinese poet Du Fu
Share - WeChat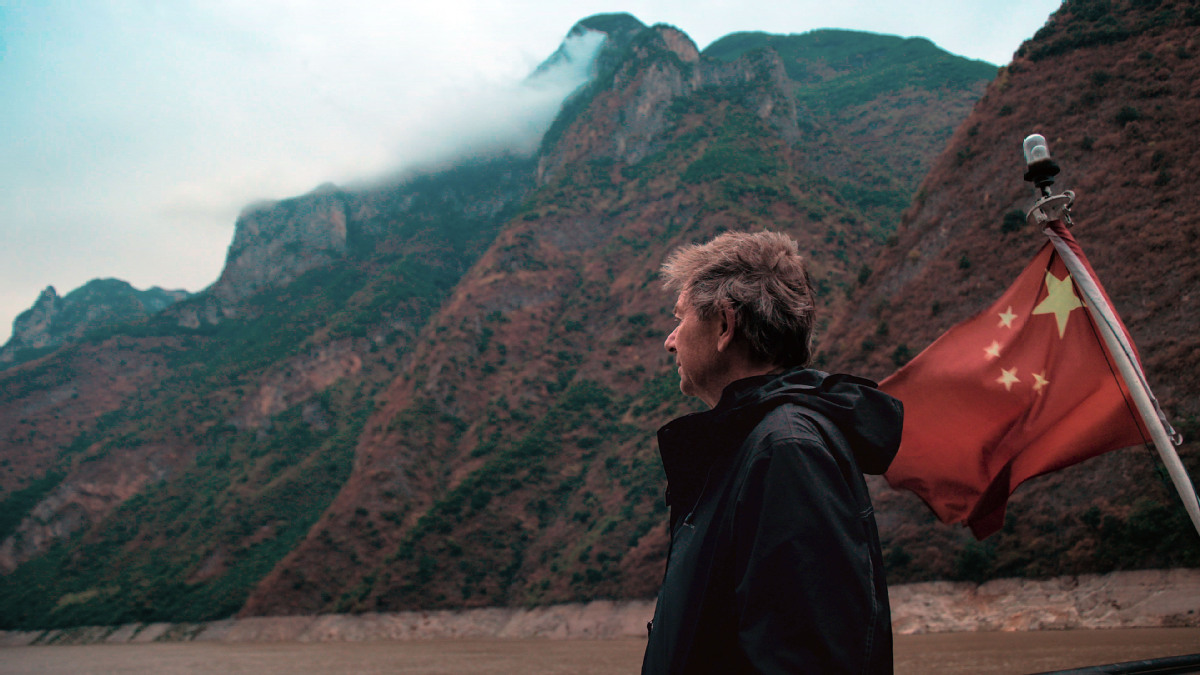 When it comes to making television historical documentaries, there are few places and periods that British television audiences have not been taken by presenter Michael Wood.
For more than 40 years, Wood has guided viewers through the stories of the Dark Ages, the Trojan War, India, Alexander the Great, William Shakespeare and many more, but it is China that has always held the most fascination for him.
Wood's documentary series, The Story of China, went out in 2016, since when he has written a book with the same title, and earlier this year he became the first filmmaker from outside China to make a film about the life and work of poet Du Fu.
This weekend, he is delivering an online talk for the British Council about Du Fu, as part of the Chengdu Festival. As well as being the home of Du Fu, Chengdu has close ties with Manchester, Wood's home city, where he is professor of public history at the city's university, which has the largest Chinese student population anywhere in Europe.
"I first got interested in China when I was at school and picked up an anthology called Poems of the late T'Ang by AC Graham," he said.
"That book opened a window on a world that I never even dreamed existed. It's only when you begin to study China that you realize what is common to humanity, and what is Western idiosyncrasy. China is intrinsically interesting and inexhaustibly exciting."
That love affair has persisted ever since, and in recent times, Wood has spent more and more time in the country.
Describing China's story in the foreword to his new book, Wood says "there are few, if any, narratives as compelling, exciting and important in all of human history".
"People have different responses to different cultures, but I've only had good experiences in China," he said. "My first visit was in the early 80s, and I really enjoyed being with the people, they were so affable and sociable. I remember coming back from my first long trip there feeling genuinely sad to go home. Sometimes there's something about a country that just really attracts you, and the more you find out about it, the more you love it."
In his British Council speech, Wood said: "literature, and especially poetry, offers really fruitful ways of illuminating the culture of both East and West, showing ourselves to each other.
"There's no end to the riches there which are waiting to be explored, all of which help us to understand each other better: to see what's universal in the human spirit, and what is particularly distinctive to our own cultures."
The Du Fu film, featuring acclaimed British actor Ian McKellen reading his poems, was shown on the BBC and China Central Television earlier this year, and the reaction was instant, and, crucially, positive.
"It created a lot of interest and feedback in China and got a lot of coverage at the time, which was really touching, because when you go into a foreign culture as an outsider, to make a film about something of theirs, you want to make sure you've got it right," he said. "The response was so encouraging that the British Council asked me would I do this talk."
As shown in The Story of China, Du Fu's works are learnt by heart by Chinese school students, but outside the country, he is not that well known, something Wood is keen to put right.
"Stephen Owen, one of his leading translators from Harvard, says Du Fu should be considered alongside Shakespeare and Dante as people who helped compose the emotional vocabulary of their culture," he said.
"I think looking at cross cultural links like that, comparing great figures in different traditions, is a fascinating way of opening up discussions about their work."
Opening up discussion and encouraging cultural links is something Wood also does through his involvement with the Society for Anglo-Chinese Understanding, of which he is currently the president.
"We believe in dialogue, not enmity, we try to promote mutual understanding and respect, and we want to help people in the West understand the culture of China better and to dispel major areas of misunderstanding," he said. "The world is a complicated place at the moment, but we want to carry on doing that work and trying to explain China."
Wood's fascination with China remains undimmed, and the good news for him and his viewers is that the country's history is far from exhausted as a source of future projects.
"I did a series years ago called The Story of England, telling the history of the country over the centuries through the life of one village, and I'd love to try something like that in China," he said.