Macao's tourism sector witnesses mild rebound during National Day holiday
Share - WeChat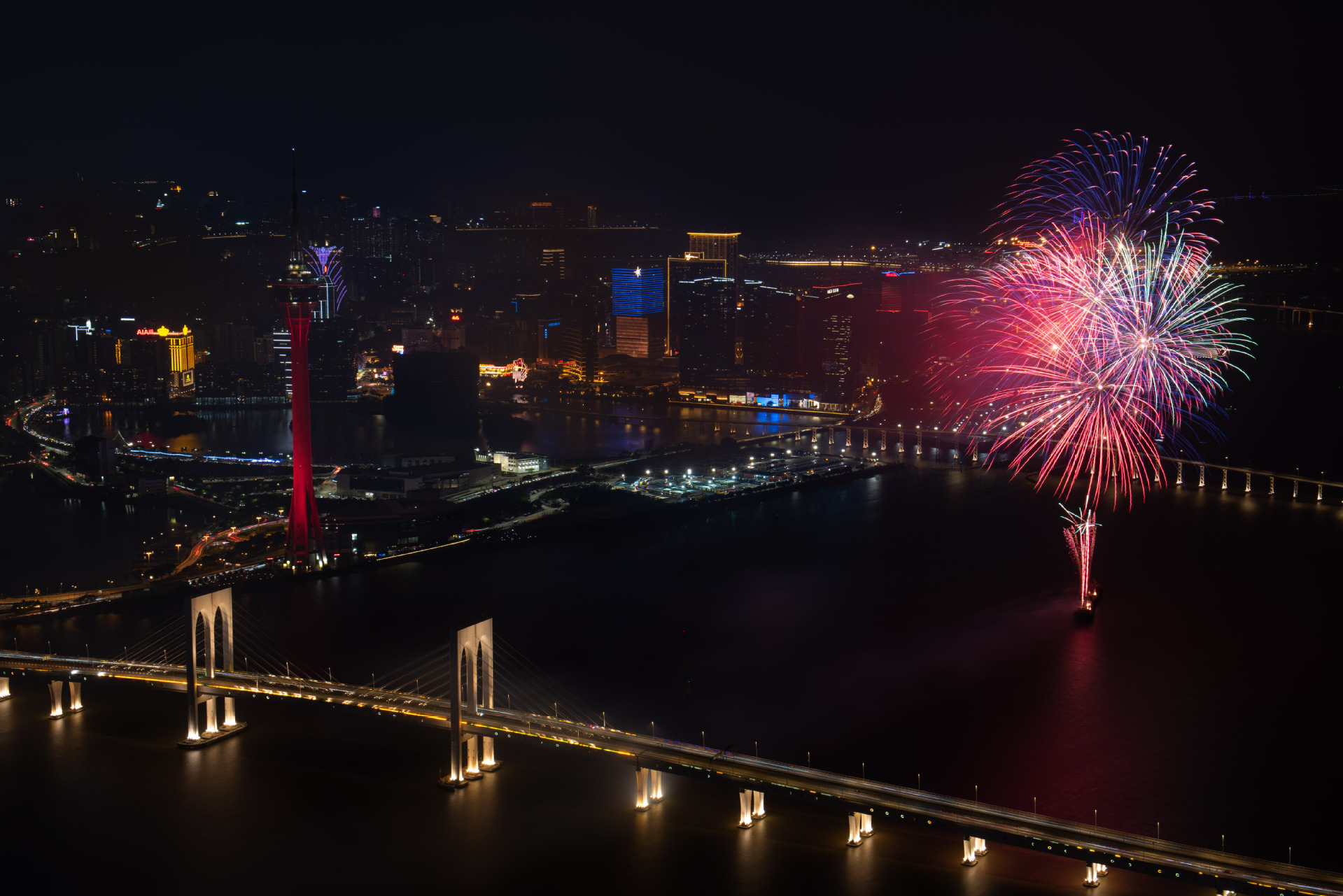 The tourism industry in China's Macao Special Administrative Region (SAR) has welcomed the long-awaited mainland tourists during China's National Day holiday, although the tourists numbers and business performance from Thursday to Monday indicated this was a mild beginning of rebound.
According to Macao's immigration authorities, there were 72,684 mainland visitors entering Macao in the first four days of October 2020, a decrease of 86.2 percent compared with the same period in 2019, but were higher than the figure in previous months of 2020.
On Monday afternoon, a dozen of tourists were busy doing the selfie or taking photos for each other in front of the Ruins of St.Paul, scattering through the long stairs which were not as crowded as in years before the pandemic.
A few tourist police officers stood aside to maintain public order. But they didn't use any crowd management measures.
Miss Zhao, a shopkeeper of a cookie and souvenir store in front of the Ruins of St.Paul, said they had prepared for an increasing number of tourists during the National Day holiday, but it seemed there were not so many as expected.
"The business had already been influenced by the pandemic, I hope there will be more and more tourists in future," she added.
China is set to welcome eight days of national holiday this year as the Mid-Autumn Festival coincides with the country's National Day. During the long holiday, Macao's tourism industry had planed to attract mainland tourists by a series of activities such as a fireworks show and Macao Light Festival.
According to Macao Hoteliers and Innkeepers Association Chairperson Yun Leisan, the current average room occupancy rate of Macao's hotels and guesthouses is about 50 percent, higher than the figure in previous months but lower than expected.
Among all sorts of hotels and guesthouses, the five-star hotels have higher room occupancy rate due to discount as high as 70 percent.
In one of Macao's major tourist sites Senado Square, dozens of tourists sat and rested in front of a fountain. One of the tourists Wang Junqi came to Macao on Sunday, and she quite enjoyed her journey this time.
"I came here several times and this time there are less people here, I have very good experience," she said.
She mentioned that she came into Macao from Zhuhai through strict anti-pandemic measures, such as examination of thermal detector and nucleic acid test result of COVID-19.
But those preventive measures were only one of the main reasons for the slow rise of tourist number.
Macao's tourism sector believed that this year's Mid-Autumn Festival falling on Oct 1 would leave most mainland tourists at home for family union. They could only come out on Oct 2 or Oct 3, delaying the coming of climax of tourist number.
Another reason was that although the mainland authorities on Sept 23 had resumed the issuance of travel permit to Macao SAR for mainland residents as tourists, the application procedure would take longer time than before, which had also delayed the coming of mainland tourists.